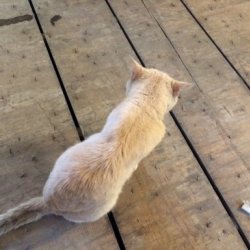 Jonnferrell
---
MEMBER SINCE March 20, 2012
Favorites
SPORTS MOMENT: OSU beating USC for the National Championship--and every time we beat U of M
COLLEGE FOOTBALL PLAYER: Braxton Miller
NFL TEAM: Chicago Bears
NHL TEAM: Columbus Blue Jackets
NBA TEAM: Cincinnati Royals
MLB TEAM: Cincinnati Reds
SOCCER TEAM: Buckeye Middle School
Recent Activity
RIP Hondo. One of the greatest players of all time.
About twenty years ago I went up there for a BB game and took a ton of OSU stickers with me--OSU helmets and block Os. Stuck them everywhere in Schembechler Hall-- trophy case, everywhere. Even on the gates of that stadium. I laugh every time I see Schembechler hall on tv, or someone mentions it.
Well I'm just glad there is a happy ending to this whole thing.
Yes, but it wasn't just that play. They called the whole game like that--shittily. I think it created a culture in that game that was unhealthy.
Sigh. I had this vision of Boss coming back to crush the opposition. Good luck to him! Thanks to the lousy officials in the TCU game for allowing that to happen.
Purdue will not be a laugher. I wish it would be, but I don't think so.
Now we can all write a skull session! We know the secret ways! Now, just have to think of a catchy name for our new Buckeye blog. . .
The game day threads looks like mgoblog. Imo the PL game threads probably take more level headed fans away from the regular ones and it is not a good look for the site. It was really sad on Saturday. EW may want to post the PL threads for read only.
They need to shit or get off the pot.
https://goo.gl/images/MSMRpU Frank Frazetta was awesome. No one would ever confuse his Eowyn for a dude, however.
I heard that all the way up in C Deck. It was the loudest ever.
Thanks for making sense. A very nice gesture from an appreciative student.
Man, I was ecstatically happy for like 3.9 seconds. . .
Taylor University is the treasure of Upland, Indiana. But the crown jewel is a place called Ivanhoe's. Delicious milk shakes, ice cream and comfort food in an atmosphere of greatness that only comes from years of delicious consistency.
My favorite story about this team comes from a special gathering of them in 2005, honoring a fallen teammate. Woody was right about those lifelong friendships. They are special to each other and to Buckeye history!
I'm gonna name my next pet, Peeve. That way when people ask his name I can say, "That's my pet--Peeve.
My earliest memory of Buckeye fever was me alone one New Year's day in 1969 watching those guys kick the hell out of USC and OJ Simpson. For a 10 year old kid living without a dad it was a special time for me. I will always be indebted to that team for instilling in me the pride that comes from being a Buckeye fan.
Deal with it!
It's fun to watch Buckeye Basketball again!
47-17
Though it lists as number three, the Hasty Tasty is number one in my book. One little known fact is that Columbus once had our own Hasty Tasty in Parsons Avenue at the site of the current Tee Jayes restaurant. In its hey day it had drive up menus with awnings ala Sonic, curb service, and window trays. I would say they were most definitely affiliated, although I know not the history or details.
The Teddy Roosevelt videos were cool. There is a picture (not a video) of TR and his brother watching the Lincoln funeral procession back in 1865. https://mobile.nytimes.com/2014/05/22/upshot/when-tr-saw-lincoln.html
The next makeover? http://www.elevenwarriors.com/ohio-state-football-recruiting/2015/07/56553/2017-ohio-state-commit-danny-clark-focused-on-improvement-not-crowded-buckeye
That "High Street Abduction" story was one of the most terrifying stories I have ever read. Some crazy nuts out there--even teenage nuts. Which I teach every day, btw. I often think--this one is going to grow up into a serial killer. Now I have to think they might be one now.
"Are we not entertained?"