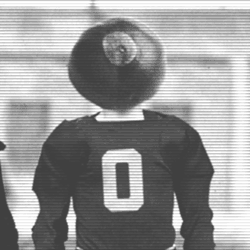 jongleur8287
---
from Cincinnati
MEMBER SINCE May 28, 2015
Recent Activity
love it that he's wearing a tOSU shirt underneath his Saints gear
BOOM! finally some good news after losing to Clemson
578
it doesn't look like there's a lot out there in terms of 4* CBs that we have an offer for and is mutual interest.
free agency transfer portal? scooby carter or mannie netherly or ken montgomery jr?
if we go and win it all, i feel like it would have to be one of the best stretches of college football ever. not that old, but can't imagine a harder stretch than the below that's been played.
Penn State
@Mich
Wisky
Playoff team
Playoff team
508
we don't need him for the michigan game since we can lose that game and we're automatically going to the BIG10 championship, which is our first "elimination" game.
another week of rest for Cooper as well as Chase just had 2 games of rest, so he'd not even tired even after playing his first full game. so let him play another full game and get him a little "rest" with Cooper's extra help in the BIG10 before the playoff run.
lol...franklin's a great coach, but seems like a bit of a douche.
Based on what I'm seeing on film right now, I think we were right.
i mean, yes, you were right, but he was a five * recruit, so it's not really saying much.
Obviously Chase Young is back just in time for good old Penn State
i know gene smith said we weren't snitched on by another Big10 team, but maybe through a friend of a friend of franklin... he sounds really salty about the NCAA letting him come back just in time for this game.
i see him as a borderline 2nd/3rd rounder. i think he's kinda got a ted ginn jr like game with a strong short game with the ability to break a long one every so often. with him being a bit taller than ginn (6'1" compared to 5'11"), he has a better chance of going over the top more.
i can see him being drafted around the same area as terry mclaurin since he should have a better college resume than mclaurin. depending on his combine numbers (40 times are overrated, ie michael thomas was "slow" at 4.57), i think his ceiling would be later 2nd rounder.
watch out, sean clifford...
i was thinking about this yesterday, but obviously yes, Bosa and Young last year would have been amazing, but also Dre'Mont Jones.
we would have wrecked QB's lives forever.
i mean yes, he did well on a one running play and some special teams. i'd assume that he's athletic enough to move well given his background in basketball, but we'll see how well he moves on pass pro and against real D-linemen cause he's only played against backups at this point.
also, props to walk-on mitch rossi on that play as well. had no idea that he was a RB coming out of HS, he's listed only as 6'0". although, he makes up for it by being 240 lbs
obviously you like the team-first mindset, but you'd hope that if the TE's are doing a good job blocking, then they'd be rewarded on the field, besides being graded as a champion.
it doesn't have to be a multitude of targets/catches, but at least a few here and there because it's natural to feel somewhat excluded when you don't get thrown to consistently; thus, not run routes as crisp because you're assuming you most likely won't get it.
in terms of not showing too much because of the competition, that can go both ways since it causes our future opponents to have to game plan for those plays and should open up the field for WRs/RBs since the defense has to treat the TEs as credible catching threats.
hopefully he sticks and convinces harrison jr to come with
*fingers crossed*
if we were a fringe top 25 team this past year, i at the very least see us in the top 20 this year.
we would have ended the year higher if we had wesson
288
518
428