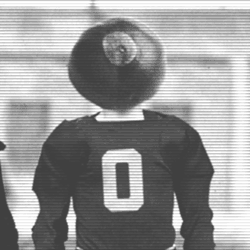 jongleur8287
---
from Cincinnati
MEMBER SINCE May 28, 2015
Recent Activity
hopefully he sticks and convinces harrison jr to come with
*fingers crossed*
if we were a fringe top 25 team this past year, i at the very least see us in the top 20 this year.
we would have ended the year higher if we had wesson
288
518
428
328
I'll be there. Hopefully we can have somewhat of a complete game from the good guys.
268
800
248
198
Yeah buddy!
287
588
158
best of luck to him...#alwaysabuckeye
the life-long bonds that he's created in Columbus
"time and change will surely show, how firm thy friendship, OHIO"
lol...horrible way to spend a suspension, Penn. i wouldn't mind a suspension like from work every so often.
Bout time! BOOM!
lol...5:34
'oh, he traveled like shit, bro"
Since this posted, Georgia got another commit so their avg dropped to 94.23, so better avg now!
Welcome to zone6
Last one was a bit of a hold...but overall gg