JohnnyKozmo
---
Eastern Shore, MD
MEMBER SINCE January 11, 2014
Favorites
SPORTS MOMENT: Watching Mike Doss, come up and lay the lumber on McGahee early in the 2002 NCG, looking to my Dad and saying, "Bucks came to play. Miami hasn't been hit in the mouth like that in 2 years!!!"
COLLEGE FOOTBALL PLAYER: Spielman, Hawk, Laurinitis
NFL TEAM: Lions
NHL TEAM: Red Wings
NBA TEAM: Sonics (Kemp, Payton, Detlef Shrempf)
MLB TEAM: Tigers and Griffey era Mariners
Recent Activity
Is Booker hurt, or just not pursuing the NFL?
Yea...with Smith eating up cap space and possibly never playing again, they've got Keenum for this year, but won't be able to spend $$$ on a top free agent QB. They'll need to draft one soon. But this is Dan Snyder we're talking about.
Hadn't seen that mock with the Lions trading up, but their GM did make comments about no one being off of their big board in reference to the QBs in this class. I can see Quinn/Patricia wanting to move on from Stafford if they can due to his salary, and maybe not fitting what they want on offense, which was much more pounding between the tackles and short/intermediate routes vs. what Stafford has done in the past. Not sure that works to Dwaynes strengths either, but he'd be a lot cheaper and free up $$$ for other needs.
Considering the dolphins have no one at QB currently I'd say he wouldn't make it past them wherever they are picking.
I think it goes back to the Cooper years, and then subsequently Tressel and Urban being his successors, who grew up in Ohio, and understood what it meant to win The Game...not just whenever you could, but every damn year. Harbaugh is a good coach, he's proven that. I just don't see him being much of a motivator. That's what I think he's struggling with when it comes to big games. Football is an emotional sport, there's no denying that. And I don't see Harbaugh being the guy who can get a bunch of young kids fired up.
I think Urban was the exact opposite. He was never considered a great X's and O's guy, but when it came to preparing his team to play mentally, there are few who've been better at it them him. That's going to be Ryan Day's biggest challenge. He's clearly in the upper echelon of X's and O's ability. Will he have that same game day presence as Urban, or even just a step below?
Also didn't help the lions that they had all of those top 3 picks before the rookie salary cap. That killed them.
Ok...so who's the first commit on defense? Kinda crazy we're this far into the class without one (I know Lejond was but no current commits)
But bo was drafted by Tampa bay and refused to play for them so he went to the MLB.
Does he have a history with concussions? Being a journeyman in the nfl still pays really well.
I can honestly say I didn't know creighton was in Nebraska.
Shit...there's only one choice...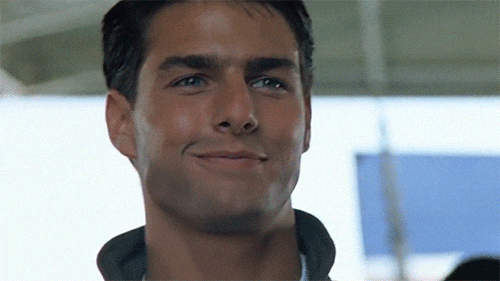 Are we even sure the 49ers take Bosa? They've got Solomon Thomas and armstead there now. I could see them go inside with quinnen Williams from Bama instead.
Wade is a corner and should be opposite Okudah in week 1. Move someone else back to safety.
Now that is something I thought of when I typed it as a reason to leave it alone.
All in all, I wish they'd blend the best of both NFL and CFB into a standard set of Football rules. I think the NFL would benefit from the widened hash marks that CFB uses...opens up more of the field. I also like the clock stopping on 1st downs.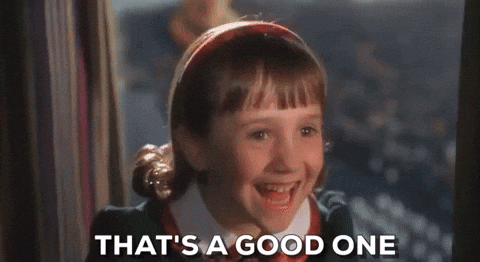 That's got to be one of the least reviewed calls in the NFL. Rarely is that a question of if a player was touched or not.
Doesn't Saban regularly complain when the students leave early or don't show up for late November games against The Mud Dogs of South Central Louisiana State?
The knee being down thing. Change that to the NFL rule of needing to be touched.
Be stupid not to. Just look at what Harper got...he'll never get the guaranteed money in football that he could in baseball.
Was said during the combine yesterday a murray showed up heavier than expected. Might be carrying some bad weight from the Heisman circuit and wants to drop a few lbs before he runs.
Wasn't planning on watching as much of the combine as I did yesterday...it was essentially a Buckeye showcase. All of the commentators couldn't stop gushing over the WRs and Haskins.
As could throw a huge wrench into the plans if they offered him a spot on their roster.
Other then klinsgbury liking him, I have no idea. They were just discussing during the combine what Rosen's trade market would be.
I think that's a bit of a reach tying the 2 together. I don't think McSorley really ever projected well to the pro game to begin with. IIRC, Penn st was the only school recruiting him as a QB, everyone else wanted him at safety.