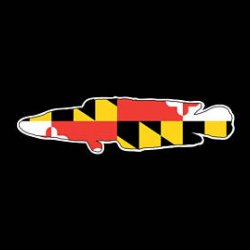 JohnnyKozmo
---
Eastern Shore, MD
MEMBER SINCE January 11, 2014
Favorites
SPORTS MOMENT: Watching Mike Doss, come up and lay the lumber on McGahee early in the 2002 NCG, looking to my Dad and saying, "Bucks came to play. Miami hasn't been hit in the mouth like that in 2 years!!!"
COLLEGE FOOTBALL PLAYER: Spielman, Hawk, Laurinitis
NFL TEAM: Lions
NHL TEAM: Red Wings
NBA TEAM: Sonics (Kemp, Payton, Detlef Shrempf)
MLB TEAM: Tigers and Griffey era Mariners
Recent Activity
Time to get to work. 2020 gonna be special.
Problem was in the redzone. Can't settle for FGs in those types of games. Change those to TDs and that secondary would've looked like it was lit up.
Rashod Berry has a rough game in the collegiate bowl I think it was called. Saw a drop and a fumble.
Thought we'd see Bosa hit on Speight in here somewhere...I honestly remember that more than his int.

darron lees fumble return too is a good one but Zekes definitely put it away first.
Meh...he killed the Buckeyes catching the ball. They walloped him a couple times really good, and never really had a play that scared me rushing the ball. His 2nd TD was a beautifully called play, and the 1st was a screen you could see turning into a TD as soon as it started.
Very good back, but Taylor from Wisky was the best by far that they played.
It's about time. And now they can't use the excuse that they run the ball all the time to sign multiple 5* running backs every year. $$$
Over on that other website, they regularly refer to the average class rankings and talent rankings when talking by team, and they are surprisingly very close to Clemson over the last several years. Obviously going to change moving forward with Clemsons class this year, but that and the lack of focus on recruiting by Harbaugh is why they are what they are.
Is it really a silent commitment if he's telling everyone it's gonna happen.
I'd think if he doesn't get bumped then he could very well jump at this point.
Just a diversion by LSU to make everyone forget about the money.
Yes...and strangely enough, it felt like this past season that was their mindset with so many doubters in the preseason. If the youth on D gels quickly, look out.
Has Day ever been asked about this? To me, and from everything Fields and Day were saying it seemed like it was drilled into him that throwing it away was a win. With the lack of depth, I think it was also drilled into him not to take off unless absolutely necessary. I don't think it had anything to do with his release. I think more than anything, he needs to work on his feel in the pocket. It looked like he tried so hard to make a play throwing, that the pocket collapsed before he could throw it away. That's something I'm looking for him to improve on (there isn't much).
Clearly he landed on Boardwalk with Hotels on it...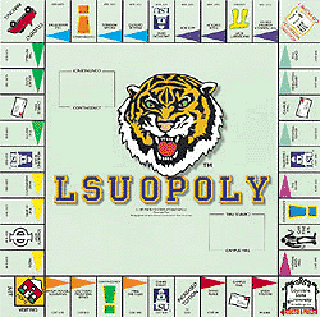 They had a thread or 2 over on MGO as recently as yesterday celebrating that he was staying. You hate to see it.
He's going to be on a mission no doubt. I'd imagine he and Fields are throwing/catching just about every day this offseason. The scary part is the talent that's going to be surrounding him this year at WR while lacking in experience is going to be off the charts with ability. Wilson getting starter level snaps? I'm sorry, but I see him and I see AB (on the field...not off the field). He plays bigger than he is and catches anything thrown his way. Add in Williams/Fleming/Scott/Cooper along with Farrell and Ruckert at TE? Anyone worried about the RB and the run game needs to relax, because this team isn't going to see a single 8 man box all year...and they'll be lucky to see many 7 man boxes either. I'd imagine we see a lot more of Fields throwing his guys open next year whenever he gets 1 on 1 on the outside with these WRs...more back shoulder type stuff down the field.
I've seen enough of Teague and Crowley to know that the offense will be fine this year and next, as I don't think Teague will have the season to think he'd leave early, but he'll definitely go over 1200yds barring injury. I could see Teague in that range, with Crowley over 800, possibly close to 1000, with Chambers probably in the 300+ range. I think it's going to be a focus to keep Fields healthy this year, maybe even moreso than it was this year, because Day saw the difference it made in the postseason.
Grab the 2 you want next year and call it a day. Honestly looking through the current scholarship grid, it's going to be tough to see 2-3 more guys leave at minimum, and that's without any more commitments.
Sure to be some growing pains early on D, but there's enough experience at all 3 levels I think to keep teams from scoring less than the Buckeye offense will. As Day said, this is the first time he's had a 2nd year with a starting QB. I can't imagine what Fields ceiling will be this year. He's got plenty of weapons and is behind what will be one of if not the best OL in CFB.
Wade is going to take away half of the field allowing the other corner to get safety help if need be. Plenty of returning experience even with Harrison moving on. And yes they lose Young and a few seniors at DT, but with Cooper, Harrison, Friday and Smith at DE, along with TT, Garrett and a finally healthy Vincent at DT, it's reasonable to think there won't be much dropoff with the DL.
Wonder if he'll give Hafley a call or vice versa?
Wouldn't that be some shit?
LSU just running their "How to Deal with the NCAA Playbook authored by the SEC." Don't admit to anything. Make them prove it.
Think I remember reading somewhere that Day preferred to get the class as close to wrapped up as possible before the season starts in the fall so they can focus on the season and the recruits can focus on their senior years.
So glad to have him as the head coach for the next 10-15yrs.
Not sure if it was fright, but Patterson surely didn't like the idea of having to come to Columbus.
No...he's actually really smart. Most of the shit he says is to rile people up (as he has now). He regularly baited Klatt on purpose to set him up so Klatt could give his stats an arguments FOR Ohio State. That obviously staged. Maybe it doesn't come through on radio, but if you have a chance to catch the show on TV, facial expressions give it away.