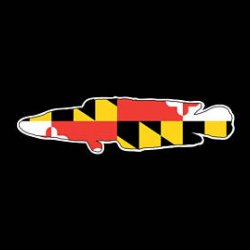 JohnnyKozmo
---
Eastern Shore, MD
MEMBER SINCE January 11, 2014
Favorites
SPORTS MOMENT: Watching Mike Doss, come up and lay the lumber on McGahee early in the 2002 NCG, looking to my Dad and saying, "Bucks came to play. Miami hasn't been hit in the mouth like that in 2 years!!!"
COLLEGE FOOTBALL PLAYER: Spielman, Hawk, Laurinitis
NFL TEAM: Lions
NHL TEAM: Red Wings
NBA TEAM: Sonics (Kemp, Payton, Detlef Shrempf)
MLB TEAM: Tigers and Griffey era Mariners
Recent Activity
And Tristan Leigh is visiting the Buckeye Bash this weekend?
You absolutely move on. More than anything because of the rookie salary pay scale. It's incredibly difficult to build a team around a high paid veteran QB anymore. The quickest path to be a competitive/good team, is with a QB on the rookie pay scale, and spending the money elsewhere.
Unfortunately...a lot of people do realize the impact, but are usually silenced (or in this case DV'd for expressing that opinion).
I don't know if it's necessarily Football Obsession that's driving the backlash, or maybe just the larger view that people are fed up with the lock downs and restrictions.
Puts a hole in the "Clemson only recruits top flight QBs every 2-3 years so there's no transfers" theory too...
Yea...I'm sure Urban already told him to take that shit off.
Will the opposing stadiums that are typically filled with buckeye fans have the noise louder for the home teams when they have the ball?
I'm not saying it's gourmet or anything like that...but Denny's Grandslam burger is pretty good. Got to be a 1/2lb Patty...think they're using pretzel buns now...it's got bacon, hash browns, an egg, and some kind of cheese sauce.
Lol...it's a joke. From The Hangover.
I assume you think legitimate card counting in casinos is wrongdoing/unethical as well?
like masturbating on an airplane?
Say this about PSU...they've recruited very well at RB the last few years. I remember Ohio State in the mix for both Ford and Cain and lost them both.
Would they consider offering him less money to stay? I mean...if performance is tied to salary, it can't stay the same.
But yea...they are tied to him unless they feel there's someone better they can get that fits what they want. There's a lot of concern up at MGO over their secondary. Outside of Dax Hill, there's not much back there. Front 7 should be solid, but not much depth on the DL...if they get gassed as they have over the last few years due to Don Brown blitzing every play, the 2nd halves could get ugly. They could be anywhere from 6-1 to 4-3 I think heading into The Game.
There's literally zero reason anymore to pay a RB top dollar. Look at the massive contracts given just in the last couple of years...Gurley, Bell and Zeke...all thought to be in the top 3-5 RBs in the league at 1 point. And those contracts are looking worse and worse. McCaffrey has been hurt as well this year...I know it's just an ankle, but RBs take about as much high impact pounding as anyone on a team.
Not necessarily a free play if unabated to the QB.
I also thought they would've gotten a free play on too many men considering the QB wasn't in any danger of being hit.
Look I get it. Was just posing the question. I'd imagine this is something you could practice though the same as a fake punt. It would only require a simple signal to get your guys to jump.
I'd bet the NFL changes a rule for next season to minimize this moving forward though. Like you said below...a 10sec runoff is only in the last 2mins.
Nah...crush them and then let them have a really good season.
Fair enough. I admittedly don't know much about the guy. We just hear all the time coaches at smaller schools say they aren't going anywhere and then end up leaving for a bigger job.
If he aspires to be Woody Hayes, I'd imagine Ohio State may be on the list, unless that's too big of a shadow. Weird that Minnesota is one of his "destinations." I really think he'd be the perfect fit at Maryland.
Really? We can disagree there with how that looked...Vrabel telling a player to go on the field, and the guy who he looked like would normally sub for has no idea what's going on vs. a D lineman "biting" on the snap count?
Burrow had 2 more years of college right? 2015-2019 (5yrs). Haskins 2016-2018 (3yrs). But your point remains. Burrow had 2 full years of being a starter to Haskins 1. The other thing I keep thinking about is what the PSU player said about Haskins, that if you hit him and get constant pressure on him, he really folds and footwork goes out the window. I know most QBs don't do well with people in their face, but Haskins has never improved in that area I don't think, at least much.
Couldn't the titans have just jumped offsides and made contact with the OL to get them to blow it dead vs a free play?
Good man...I need a fan too to sleep.
Whether Fleck has or hasn't stated he wants to build something rather than run a blueblood, if Texas comes calling he's going to listen.
The other problem is the timing on the calendar for the PSU game. Anything after the 1st weekend in November is typically a no go on night games. Last year we had them the week before The Game. Seems like every trip to HV is no later than Halloween. In fact...IIRC, and earlier version of EA Sports NCAA actually had an intro for the game between Ohio State and PSU that mentioned Halloween.
Is this a primetime game because it's on ABC, or is it on ABC because it's a primetime game....?.....asking for a friend.
Smart isn't an offensive coach...his background is defense. He brought in an OC this year to modernize their offense I thought, but haven't seen it yet. Some of that might be due to the QB situation and the limitations their...but it's been more of the same, pounding White/Melton repeatedly into the OL.