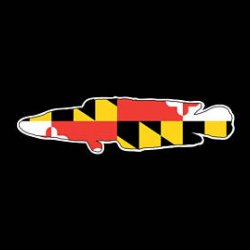 JohnnyKozmo
---
Eastern Shore, MD
MEMBER SINCE January 11, 2014
Favorites
SPORTS MOMENT: Watching Mike Doss, come up and lay the lumber on McGahee early in the 2002 NCG, looking to my Dad and saying, "Bucks came to play. Miami hasn't been hit in the mouth like that in 2 years!!!"
COLLEGE FOOTBALL PLAYER: Spielman, Hawk, Laurinitis
NFL TEAM: Lions
NHL TEAM: Red Wings
NBA TEAM: Sonics (Kemp, Payton, Detlef Shrempf)
MLB TEAM: Tigers and Griffey era Mariners
Recent Activity
They have their depth chart out already? Franklins or cliffords head on Arnold with the predator in the background, and them yelling "get to the choppah!"
I love winter golf, but I'm also not in Ohio. Living near so many good courses in OC makes winter golf about the only time I go...it's cheap and there's hardly anyone out there, even on the nice days.
Every sign should be a dig at Desmond slapping bitches and not paying back loans. Then they'd either have to show them or lose the crowd to big noon. That would be amazing
Every mobile/running qb isn't the same. Can Jackson keep it up and stay healthy? Past history says no, but it's not a guarantee either way. He appears to be more durable than rg3 ever was, who by the way may have had the worst awareness of any mobile qb. The guy literally couldn't avoid hits vs someone like russel Wilson or kyler who are slippery as hell. Jackson is a difference maker back there. He's too fast to not spy him, but he's outrunning his spy's.
I've been saying to anyone who will listen that I don't see it in Tua either. I think he compares best to Alex Smith. Accurate as hell, but not what I would consider a franchise qb. He's more than serviceable and could have a long career in a QB desparate league if he stays healthy. But he's not someone who's going to be in that upper echelon.
Buckeyes at Oregon and TTUN at Washington will be attractive too though. No sure how those factor in to selections.
They don't project until the end of the year. They are ranking based on what they've done, and to date, that was mostly with Tua. When they compare teams for the final 4, that will be part of the discussion. They said it was with Ohio State in 2014, but 59-0 made it a small part.
No...Minnesota lost and was moved down.
This is correct...and I don't know if UGA is down for enough to be honest. To me it's Ohio State/Clemson clearly above everyone else including LSU.
Interesting point. I take this whole idea of the coach getting or not getting the rivalry like this. They know it's a big game...the most important game. You've got 2 choices. Do you acknowledge it outwardly and prep all year or do you act like it's just another game? Acting like it's another game may be fine every day except Gameday, because now you're up against it and nerves set in. That's the concern with treating it that way, and to your point, why I think cooper and his teams seized up. Tressel on the other hand put it out there in his first appearance as coach. Day acknowledged it in his very first sentence as coach. Harbaugh maintains it's just another game. I've been questioning that for the last couple years, and comparing him to cooper bc of it.
Oh I'm still gonna be nervous as hell the minute the PSU game hits 00:00.
Tressel righted the ship. Urban took it a step further by being more public about the disdain, by making media and guests change out of blue shirts if they were going to be at practice, and then even now on the tv. Day has been made very aware the importance of the Game. It was the first thing he said when he was introduced. Have to beat that team up. And then win the rest of the games. No concern on my part about how he'll approach The Game. Remember...Urban is still around too...if there was ever a week or weeks to lean on him for advice, it's these two.
Cowherd had an interesting take on this. That essentially, it will/could help Tua in the long run because the 2nd contract is where the real difference is in rookie contracts. If he drops instead of going to a shit show like the dolphins, bengals, skins, etc., and ups with a team like the colts or someone like that, who will be in the 11-25 pick range, his chance for success goes up exponentially.
Well there's video of Tua lobbying Saban to let him stay in right before that drive. Not sure about before the game started, but definitely in game he was.
Honestly, the first thing I said when that happened was he did it on purpose.
Said that to someone during that LSU/Bama game. We all know how much an assistant can affect a team. If you don't hit those hires, you are going to feel the effects. When Urbans teams won, you can point to the assistants as to why. When they lost...same thing. Saban has somehow been immune to it over the last 10yrs, or just incredibly lucky in his selections. I do think it's caught up to him over the last couple of years...and yet they've still only lost once this year and once last year...unbelievable.
As a Lions fan, he's going to have plenty of time to throw this coming Sunday.
There were comments out there at halftime of the LSU game he should be fired. Dude has more NCs than home losses at Bama (read that too, not sure if it's true or not but it's got to be close).
To me...he's gonna leave soon. First time I can remember he looks this tired. Maybe just a culmination of the Tua injury before the LSU game, but I think he's gone soon. Then get the popcorn ready.
Many feel Mack was the cause for the entitled feeling of his last few teams, and what Charlie Strong struggled with in his tenure there. They'd accept 20 commitments on junior day, and then most of those kids stopped trying to improve because they had gotten what most kids in Texas want, a commitable offer from the longhorns.
Don't leave it in the hands of the refs to decide the game. That's why TTUN and PSU know the refs names.
I think this is overblown somewhat because of a few outliers.
Is the entire Fox show inside the Shoe or just the last hour (aren't they doing 2 hours again like Wisky?)?
We should be at full strength on both sides of the ball, including the O-line and D-line.
It's crazy to think that because this team has been so good, they've been able to rest guys mid-season because they just haven't needed them, knowing they had what is hopefully a 5 game stretch that will undoubtedly be the toughest in the nation. Oh...and that's not even including CYs month off. If he had any nagging injuries, you know he's fresh. Can't wait.
The team has had these 2 games circled for months. Knowing they had to get here healthy and undefeated to have a shot at their ultimate goals. I still feel like there are things on both sides of the ball that we haven't even seen yet because they haven't had to show it. Hamler or no Hamler, it's not going to matter. Hafley/Mattison have the scheme to take him away. And you're telling me they are suspect against the pass? In the words of Brent Musberger during Ted Ginns PR TD..."This one's over, this race."