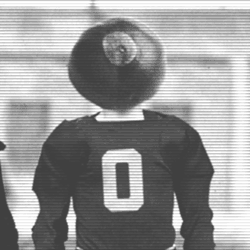 Johnny Depth
---
MEMBER SINCE November 03, 2017
Recent Activity
I noticed you didn't post about his DUI. How convenient...
Who recruited these guys? Another bad look for Urban!
Any insight on this new recruiting Michigan picked up Brian Jean-Mary?
Nothing about the William White story/update that was in the news yesterday?
Burrow would of beaten Purdue last year
Why does this topic have 21 downvotes?
I think you might see some shake up with their defensive staff
Holding happens on every play. You all need to get over it
The big question will be what show Buck-I-Guy will be on
Sounds like you need to get laid if you are that angry
You don't think Wisconsin will be angry?
I rather have 0-7 on my resume than Hernandez and Z. Smith
I'm probably the only Ohio state fan that didn't get triggered by this true statement
I like to know more about these recruiting errors.
Why does this comment have a downvote?
I thought for sure it would be Buck-I-Guy
There was one person at the funeral I didn't recognize. very surprise cameo
What does Zach Smith have on you?

Dread it. Run from it. Zach Smith arrives all the same
Found out my last name should not be my legal last name. My Great (X3) Grandfather died at an early age so the son that was already born took the last name of the person my Great (x3) Grandmother remarried
i'm also worried about the Cinci game
I think Tate was a BOOM also
What a bunch of sore losers. Michigan kicking our ass in every other sport and your comeback is the football score? Lame
What a incredibly dumb post
Another bad take from Kevin concerning Michigan seeing as the Bucks lost to them in gymnastics, wrestling and womens basketball