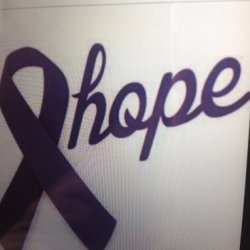 johnblairgobucks
---
Bloomdale, Ohio (via Born in Elyria, Ohio graduated from Johnstown)
MEMBER SINCE March 13, 2011
Favorites
SPORTS MOMENT: watching the 2002 buckeye football season unfold
COLLEGE FOOTBALL PLAYER: Orlando Pace/maurice clarett/Chris Gamble
COLLEGE BASKETBALL PLAYER: Jim Jackson/Greg Oden/treg Lee
NFL TEAM: Fan since 1984, cleveland starting to look better
NHL TEAM: none
NBA TEAM: Cleveland Cavaliers
MLB TEAM: Cleveland Indians
SOCCER TEAM: none
Recent Activity
IaWon't
My 14 year old son said to me this morning, while we were watching tv debate on the incident...its funny players can beat a woman off the field and get only 4 games or whatever from the NFL. ... Well, NFL...?
I told my wife the same thing about Northwestern, before we were married in the 1990's.
Desmond ancedotaly said that any Big 10 school with less than 25 years membership never intended to be good at football
I'll divulge the loan amount and who the snitch was, if you change Maine Strengths avatar to Mike Myers Fat Bastard Character
Were you holding a selfie stick with your toes to take your avatar photo?
Despite the cfb playoff committee's rankings, I wouldnt be surprised to see Georgia lose. If Nix plays a low turnover game for Auburn, I can easily see Kirby Smart coaching his team to a loss, despite a talent loaded roster.
If it wasnt for us, who else would he show his abs to? Those abs must be seen, dammit, they require an Ohio State fan base audience!!!!!
I, too, was seeing the ghosts of past season's clunkers in my head. My vocabulary was reduced to cuss words and I was wondering if I should go outside and mow the lawn I had just mowed the previous day, lol
There is definitely a question as to if UC would get "slaughtered". What is the definition of "slaughtered"? I agree that computers models are flawed, so are our predictions on hypothetical matchups.
Yeah, and she hadn't stopped staring at me.
As far as the "snitch" is concerned, and maybe this has been mentioned...its plausible that as Chase Young was entering the Heisman discussion, Ohio State was ramping up a potential Chase Young Heisman Campaign. Maybe somebody doing some interviews for Chase Young "feel good" stories asked the right question to the right person, and thought the potential situation needed to be looked at by Ohio State compliance. I doubt there was a sinister motive behind an opposing team "snitch". It's possible a simple question to Chase Young's girlfriend, like "tell us a nice thing Chase has done for you" and the discussion turned into getting her plane tickets to the Rose Bowl....who knows, we may never know.
How many "Loans".....not actual loans like Chase paid back.....but "Loans" did Weber, Howard, Rose, King and Jackson get, and still played in an NCAA tournament? beating Ohio State state in the Elite Eight, before taking a Time Out. I mean are you suprised?
If I had to rank teams, I'd have Clemson #1, LSU #2, Ohio State #3, and after that it would be a jumble. I would have Minnesota and Baylor in the top ten....both above Bama. Lose a game at home giving up 46 points and only beat one team with a winning record.....yep....bama should take a spot at the back of the line, they can earn their way back into the top 5, like everyone else.
Evansville would beat Bama by 25......
Perfect example of why the Eye Test, opinion polls and recruiting rankings can amount to nothing in a college athletics competition.
Georgia and Bama have both shit the bed too
Yep, I love college football, as well. Glad we have another month left. Its gonna be fun
I'm not playing a game with you. Tell me one thing on that post that was incorrect. If you can't handle that scenario without making up some fantasy argument, that's your issue.
I don't claim to know know who is the best team out there. I think Clemson is really really good. I think Ohio State and LSU are really good. Other than that, I have no idea. Past history bias tells me Minnesota and Baylor will lose, and the Pac-12 is weak....but I very well could be wrong. Alabama game up 46 points at home and has beaten nobody, I'm not impressed by them. Kirby Smart will f up Georgia, when it matters, imo, so who knows. Anyone that claims to know they are right is full of shit, late season football is crazy, at times.
I'm neither mad, nor nitpicking. Just tossing out facts......funny thing is in your post you say you dont really like where Indiana is ranked....are you mad and nitpicking? Lmao.
Bama at #5 then disproves that line of thinking
Was amazing to hear the ESPN crew say Minnesota dominated the game against Penn State, when Penn State was throwing in the endzone for a failed go ahead TD in the 4th quarter....but Alabama was in a close game vs LSU despite Tua being injured. That is some bullshit....really. spin doctors.
Oh....thanks.
Obviously Texas AtM is a better win, than beating Washington, Arizona State or Penn State. Texas 8s a Top 10 win for LSU, but means nothing for Oklahoma