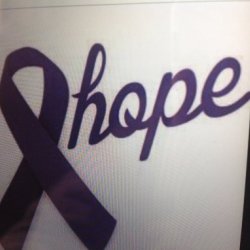 johnblairgobucks
---
Bloomdale, Ohio (via Born in Elyria, Ohio graduated from Johnstown)
Member since 13 March 2011 | Blog
Favorites
SPORTS MOMENT: watching the 2002 buckeye football season unfold
COLLEGE FOOTBALL PLAYER: Orlando Pace/Braxton Miller
COLLEGE BASKETBALL PLAYER: Jim Jackson/Greg Oden
NFL TEAM: Only follow former Buckeyes in the NFL
NHL TEAM: none
NBA TEAM: Cleveland Cavaliers
MLB TEAM: Cleveland Indians
SOCCER TEAM: none
Recent Activity
How much $ for an autograph?
Lord Farquuad???? We getting Shrek in a package deal?
I always thought Jim Jackson was better than Calbert Chenney, thought Evan Turner played mostly point guard, and was better ( more rebounds/defense) than Burke. Glenn Rice has to be the shooting guard, lol.....imo.
Jimbo's wool sleepover sleepingbag?
I really dont think anybody hates him. Thats part of the rub, on this site. Big difference in being critical of somebody you cheer for and hating on somebody.
GRANT WAS slightly before my time of actually following CBB. Not much existed in my spectrum besides Buckeyes Jay Burson & Gerry Francis, Kansas's Danny Manning and John Thompson @ Georgetown.
Kaminski @ center is the only player I would consider taking to replace Oden. IMO, Glen Rice is the person in the 30 year span you wnt shooting the ball....Dude was lights out, unless you want Ohio State's Ron Lewis, lol.
Have to agree that trying to compare Archie Griffin to Eddie George would be ridiculous, then try to add in Ron Dayne or Ricky Williams and it becomes impossible. Wonder why something that should be fun, becomes an event of : I'm right, you are wrong.
Ha, yep.. Good catch. Dude is 0-1 in 2018, though.
Comments like this are no better, on the opposite end of the spectrum, and do nothing but agitate. Surprised a "holier than tho" can't let it go.
1-2 in NC games and thinks he's a winner
They may give up 150 @ home....fans should get their $$$ back.
.
I don't really care bro.....not the one wanting to cause a stink. Just commenting on the game....not the thread or thread participants...until you want to make it a pro/anti JT thing.
Damn, CAVS giving up almost 140 to OKC.....CAVS need to make a trade....JR, Korver, Crowder, Frye, IT all shitty defenders
Look in the mirror, lol
Later, have seen enough.....off to watch the CAVS play no defense against Oklahoma City.
Some could say "Why did you wait til now to post in the thread?"
Nice drive by the East. JT with a good series, capped off with a TD pass to the running back
This game is much better than any NFL Pro Bowl played after 1994. Some of these Shrine Bowl players are literally playing to get a scouts attention.
Is the weather bad? Too much rain, wind and cold temps?
Sheesh....Tyvis kinda just stated the facts.
IDK, its probably fun for them, to trade decals.....i saw a Pitt players sporting half a dozen Buckeye stickers on his dome.
NFL Network