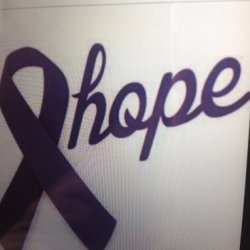 johnblairgobucks
---
Bloomdale, Ohio (via Born in Elyria, Ohio graduated from Johnstown)
MEMBER SINCE March 13, 2011
Favorites
SPORTS MOMENT: watching the 2002 buckeye football season unfold
COLLEGE FOOTBALL PLAYER: Orlando Pace/maurice clarett/Chris Gamble
COLLEGE BASKETBALL PLAYER: Jim Jackson/Greg Oden/treg Lee
NFL TEAM: Fan since 1984, cleveland starting to look better
NHL TEAM: none
NBA TEAM: Cleveland Cavaliers
MLB TEAM: Cleveland Indians
SOCCER TEAM: none
Recent Activity
Never looked at it, from that perspective, Not Todd. Interesting take.
Street cred, bro
I'd hope it never happen at Michigan. I'll never vacation on Fox Island, either
Amazing event, for sure. You would think that after one horrendous event, humans would never allow the event to repeat, but we often do. Maddening, sickening and unexplainable but there it is.
What about it do you want to talk about?
I always felt uncomfortable getting Sports hernia checks, back in my day. I dont really like peeing in a cup for random drug tests, now.
Ehhhhhh, wiping out native people and their culture plus slave trade are but minor blips in time. It's best to remember George Washington by his fireplace in the cabin, as his soldiers froze to death in Valley Forg.......lol.
I'm going to lose credibility here, but oh well. I hated Elway with some passion. He was the first and last athlete that mad me cry, lol. I was in Jr. High, when the Broncos beat the Browns, and I couldn't understand why they couldn't just tackle his ass.......just once in that last 2 minutes. Lol
I worked at the Big Bear, on Hamilton Road, during my Jr and Senior years of high school, back in the early 90's
Go Bucks!
Wild hunch #2, you never went into a Cavs Game open thread, in the past few years....quite a few of us have been banging on officiating for a few years now. Officiating has been terrible for a while, and yes couple Lebrons departure from Cleveland and makes the NBA quite an atrocious product.
LSU football must be taking notes from LSU basketball
Didn't happen till Draymong Green became unbearable with the crotch attacks
5 point swings and momentum so easily manipulated, yeah, I see it
Ray Small says hold my beer
Or hope he learns to just tape it to his foot, cover it with a sock and shoe and just walk through security, that is How i used to do it, lol
Yes, LCT. However the inner child in me keeps hoping for the equal playing field and the utopian sports environment that may never be seen as Leagues chase the TV contract rights $$$. I'm okay with it, I've got other things to do with my time, just wish the production companies would be forthright and not try to pawn it off as unmolested Top level competition
The only avenues that I see them being able to use to stitch together another 10 year run. If it is at all possible, is using Dr Doom, Galactus or Adam Warlock as the villains. Sure they just absorbed the Xmen, but doubt people are ready for another XMen reboot. Just ask DC how much appetite there is for a batman reboot.
Awesome wrap up movie for the past decade. Liked the Movie. I'm a bit bittersweet about it. I hate that the timeline wont go on with the old gang. Feel like listening to Bon Jovi Never Say Gooddbye, lol. I liked Infinity War better. The Girl Power roundup in the final battle and Falcon becoming Capt seemed out of place. The Children of Thanos were in the movie only to be specks of dust on the projector lens. Interested to see to the new direction after this movie. I'm excited for Guardians of the Galaxy 3 and Doctor Strange 2, after that I'm a little weary. I'm not a big fan of the Spiderman Arc so far...I think I have a hard time likeing the actor as Peter Parker. I give the movie a 8.5 out of 10.
Called ant man stuart little, too, lol
Or when you cant refrain from commenting on a specific subject
Only problem is Ohio State is somewhat recently 1-3 vs ACC schools
Its Ohio State's 4th head coach since these recruits probably started watching football. One got a Show Clause, another got a Drake Clause. Not the best publicity on the National Media Front. 4th one is only 6 months on the job.
I really see no reason to consider Paris Johnson as an OSU commit. I'd be pretty shocked to see him in Scarlet and Gray a year from now.