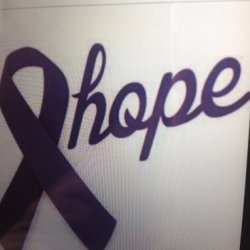 johnblairgobucks
---
Bloomdale, Ohio (via Born in Elyria, Ohio graduated from Johnstown)
Member since 13 March 2011 | Blog
Favorites
SPORTS MOMENT: watching the 2002 buckeye football season unfold
COLLEGE FOOTBALL PLAYER: Orlando Pace/Braxton Miller
COLLEGE BASKETBALL PLAYER: Jim Jackson/Greg Oden
NFL TEAM: Only follow former Buckeyes in the NFL
NHL TEAM: none
NBA TEAM: Cleveland Cavaliers
MLB TEAM: Cleveland Indians
SOCCER TEAM: none
Recent Activity
Not picking a fight, brother. Wasn't my intent.
Texas has averaged 6 losses a season, since 2010....the past 8 seasons. Beck has been there only 1 year. Beck might be in over his skis, but 3 of the top 20 all-time college football programs have been his last employers. So he must have something to offer. Maybe its a head Coach error that gets a tool(Beck), he think might work well, but isn't sure how to use properly, so never uses it.....idk.
I cant see this situation from a victim's perspective, because i am not a victim of any of these allegations. I do feel it is fair to question the principle of a lawsuit, 30 years after an incident. That's a lot of contemplation and courage building, taking place. It is fair to question sides of the issue. We are not the accussed, the group alleging, the judge or the jury.....Just folks talking.
Well of course they won't, not all of them. not all fans are not all the same, either, and some will still point fingers. Why worry about kind of thing anyway?
Unmotivated team, that wasn't ready. They got the whooping they deserved.
Navy, Marshall and cincinatti have gotten close to the Buckeyes, in that 2 decade era
Toledo has gotten Minnesota, Penn State and Michigan, in the past 2 decades.....I admitt, I haven't clicked the article yet.
For sure '68. Everyday is a new opportunity to do something different.
Kudla, in his first few seasons, got blown up regularly, on special teams coverage units. Ran down with reckless abandon, but got blasted a time or two, lol. Was amazed he grew into the player he became at Ohio State.
One of Ohio State football's few glass houses
Frickers t shirt.....me want. Should have one by now, after over 20 dozen wings and 20 beers....but I digress. 20/20 club fo sho.
Golden State is better than Cleveland, I admit it, but if you think the officiating is good, that's your problem
NBA officiating is garbage
Nm.
I didnt see a window air conditioning unit, in his apartment window, that got broke out. He didnt have air conditioning....in SEC country...please drop all charges
Michigan's defense took a hit from Rich Rods efforts, and their offense took a hit from Hokes/rich rods regime. They thought Harbaugh would cure it with Pixie dust, but it's taking him more time, than they thought, because of QB play. Hope the bear continues to sleep....I'm enjoying how it's going.
Wallowing on a coach, while in hangover mode? Lol....do tell. Was Jim McElwain simply wallowing on a shark?
CAVS played well, I thought. NBA hasn't figured out how to properly referee a game, in some time. Refs let Celtics play overly physical in the first half. They never knew how to ref a game shaq was in, and let opposing teams beat up on LeBron. Disheartening to watch it go down as a fan, let alone, be a member of the team that suffers the inconsistencies.refs make the game unwatchable at times.
The best thing on ESPN radio, imo, is Stephen A Smith's show.....and I don't care for Smith when he does TV spots.
Not everyone enjoys their time on the bus, life is too short to take rides you aren't enjoying.
Rats are everywhere, period. Hay barns on a farmer's property, deserted dwellings in small towns, across the country, ships at sea, and the big cities.
The fast passes at Disney operate diffetetly. I feel Cedar points attempt at fast passing is Lame. Disney fast pass is set up by time slots.
Lol.
Red skull was sentenced with watching over the soul stone. I wonder what happens with Skull after Thanos takes the gem. Is Skull free to take his pre tesseract form?
Harry Buffalo isn't bad. I've never eaten food there or taken my kids in, but it definitely has a place in the party universe. Walking in smells like many spilled beers, but you are so close to the Q, 3 minute walk, that you can load up on relatively cheap whiskey and cokes, up till about 15 minutes till tip off and not miss a beat. Can't be that bad, every time we go there, pre game, for our last mixed drink, it's always crowded.