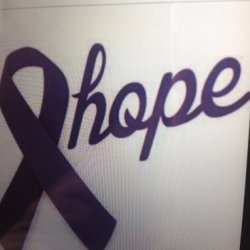 johnblairgobucks
---
Bloomdale, Ohio (via Bbloomdale, Ohio)
MEMBER SINCE March 13, 2011
Favorites
SPORTS MOMENT: watching the 2002 buckeye football season unfold
COLLEGE FOOTBALL PLAYER: Orlando Pace/maurice clarett/Chris Gamble
COLLEGE BASKETBALL PLAYER: Jim Jackson/Greg Oden/treg Lee
NFL TEAM: Browns, but they cause undo stress
NHL TEAM: none
NBA TEAM: Cleveland Cavaliers
MLB TEAM: Cleveland Indians
SOCCER TEAM: none
Recent Activity
This I don't think this is the site for that kind of thing. You should probably keep your preverted stuff to yourself and your close friends.
I hope my 2 teenage boys are learning to to care about the health of their grandparents....all in their 70's. Someday I hope I'm lucky enough they can teach their kids, for when my wife and I are in my 70's It Would be kind of heartbreaking to realize that material items are more valuable than your being, as you sit on an ICU bed after 70+ years of life. That's just me,.though
Wtf does that even mean? We are where we are. Fuck that money. I should butt out of the conversation, because I'm not sure wtf you mean. A lifelong supply of Florsheim Shoes to walk over 1,000,000 graves is pretty amazing, to some, I guess
Family truckster
Are we at 25,000 deaths World Wide now? Where were we last week, where will we be next Saturday. 300,000 is becoming a distinct possibility
Realeased today that Battelle has technology....5 machines, they day can cleanse used Breathing PPE. https://www.google.com/amp/s/www.dispatch.com/news/20200328/coronavirus-ohio-dewine-pleads-with-fda-to-approve-battelle-invention-for-masks%3ftemplate=ampart That would be amazing. Every positive seems monumental
I wonder what lucky data collector tries to gleem information from my daily 20 mile round trip to Findlay, for work everyday? They are probably stunned when I occasionally go to Bowling Green to watch one of our kids sporting activities then stop at Frickers for wings and a beer before heading home....of course that was all before the stay at home order was given.
https://www.npr.org/sections/goatsandsoda/2020/03/27/822407626/mystery-in-wuhan-recovered-coronavirus-patients-test-negative-then-positive
I read the same thing, this morning, scouring the media wires on the internet. Is it fact based or just an unsubstantiated claim? I really hope that reinfection isn't happening at at any level, if it is hopefully the reinfection rate is a miniscule fraction of the first contraction. Really sucks, to me, to want so many answers when im just sitting at home waiting.
Does every virus get conquered by the human body, after healing from first exposure? I'm not sure we even know if The "herd" will build up effective antibodies for this. That knowledge and a test to determine antibody levels of the previously exposed will go a long way to quell some of the World's tensions on the spread and eventual return from the spread.
Proven vaccine, no, that'll hopefully be ready next Spring, by medical expert accounts. However a medicine/drug that relieved the symptoms of the virus is possible, at any point in scientifc/medical trails and what I'm definitely hoping for. At this point would be a wonder drug.
Being on a tank, for War, these days would be as fun as riding a horse into battle during WW2 Being a Buckeye, on the other hand.....well that's a different story.
As I see it, the battle against the virus, is just begining. We are preemptively trying to flatten a curve. The government gave us the game plan, the battle has started in New York. We haven't even finished the "2 weeks to flatten" campaign. Our country, as a collective, has no patience . Nobody knows what will happen. We can all guess and hope. There are so many variables that are laying ahead that can change the course...weather, develope a treatment, mutation...we don't know. We can hope. the game has started, no sense trying to Predict the outcome right after kickoff.
Come on dude. That's not a very good comment.
My oldest son will be a sophomore in high school, in August. I know he will be back at school, then. I hope we are allowed to go to the Stadium 1/2 mile from our house on Friday nights to watch him play football. I can see them banning spectators at events, Untill 2021
Awesome.
Duplicate....sorry I'm not trying to claim I'm an expert. I'm not sure if I'm even average intellect. I am willing(have no choice) to see the next 10 days out, of the President's initial plan, and see what the numbers are then. Should be no fun
Might be the most important 2 weeks the world has had in some time, coming up, with India, Europe, Russia all on 2/3 week orders to try and slow this down. 2weeks will tell a lot on what people will be doing in the future. As fast as my life seems to be flying by, these weeks are grinding by slowly.
Yeah, might have been. The thing that is concerning to me are that they are building temporary morgues in NYC, prepping for the next 10 days...that's one city. Houston, Chicago, New Orleans, St Louis, Los Angeles, San Fran, Phoenix, Miami....not even really being discussed, by mainstream media, but without some medical breakthrough are no doubt gonna be in similar situations, some time this year. That is a legitimate concern to me
Pretty obvious our country is in the beginning stages of the spread. 900 deaths right now. 2 weeks ago were there even 900 confirmed cases in the USA?
In the words of John Blair ...Go Bucks
I'd miss politics and propaganda as much as I'm missing the PGA Tour and the Winston Cup
There's that. I've never shopped for Mr Whipple's Gold on eBay
Lady, with Lionel Ritchie....what a tune. The Gambler is a classic What a voice.