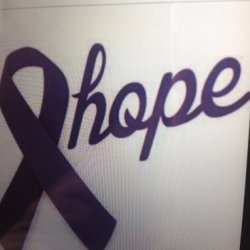 johnblairgobucks
---
Bloomdale, Ohio (via Born in Elyria, Ohio graduated from Johnstown)
MEMBER SINCE March 13, 2011
Favorites
SPORTS MOMENT: watching the 2002 buckeye football season unfold
COLLEGE FOOTBALL PLAYER: Orlando Pace/maurice clarett/Chris Gamble
COLLEGE BASKETBALL PLAYER: Jim Jackson/Greg Oden/treg Lee
NFL TEAM: Fan since 1984, cleveland starting to look better
NHL TEAM: none
NBA TEAM: Cleveland Cavaliers
MLB TEAM: Cleveland Indians
SOCCER TEAM: none
Recent Activity
I'm not sure I get the reference.
He said almost wanted to walk away. I'm sure his commitment to the kids on the team, so close to the season started weighed heavy on his emotions, just like the lack of University management support.
You know Drakes actions had nothing to do with him retiring? How do you know this? It's your belief, your opinion, and mine is equally valid.
I often Wonder what would have been, had Drake supported Meyer, instead of rolling him under the PC bus on a witch hunt. Oh well, onward to the future.
The last playoff game I went to in Cleveland, Belichek was head coach and Saban was on the defensive coaching staff.....many moons ago...and we beat the Patriots, lol.
...
Could be grasping at straws, as well. Elites in the sports world rarely are at their peak overd decade. Skills erode too. This is either a reboot or slippge.
Saban, in college, is everything Harbaugh was supposed to be. Saban has his torch on high fight 24-7-365. One of the best to ever coach college football.
Tennessee, like Michigan, a victim of the late 90's, is now a basketball school, anyways
What's Schiano doing? Any chance he ends up in Tuscaloosa? Schiano is a stout recruiter.
Thanks. Hove. It's like one of the 80's brat pack movie makeover montages, where you took my forum topic and made it look legit. Lol. One of these days, I'll get there.
Maybe Parrot Day....hell, I don't know what the F I'm doing, obviously.
Lol...no doubt. I still don't know how to put links in from my phone. I did okay on my tablet, but I'm lost on the intricacies of my phone. Sorry. If I did provide a link, would you have busted me for link and run?
Yeah, well...nuke it if you must. I'm casual.
Ok, I'll do it. I just want the protective yellow/black Jersey during practice, so I don't get hit. Also rpo's are a no go, I run a 6.5 40. I can't throw farther than 30 yards and my back my have spasms bendinding to take the snap.....so shotgun, only. Where do I sign?
A play that made me get out of my seat and cheer outloud....1 vs 2....helped maintain our growing advantage on our rival: Beannie Wells 60 yard run against Michigan in 2006. I know it didn't have a National Championship on the line....but I did a living room strut, and told Michigan fans- through my TV set- to eat it.
Miami of Fla, imposed a bowl ban, a few years ago, but waited till they were assured they wouldn't be playing in the ACC championship before doing it. It worked for them, and imo, they had worse infractions to appease.
McMurphy probably too busy snooping into Tate Martell transfer story, to cover this. I'd be willing to be McMurphy has put in preliminary work trying to drudge up muck on the Fields/Maryell transfer scenario.
It does, but not to the extent Brian doesn't a MGo.
Why isn't this on MGBlog? I didn't see it discussed over there, lol....of course that site is known for controlling the message and deleting certain topics.
IM3- should have tried the comic book version of Mandrin instead Thor 2- too much Jane foster and Darcy...really dumbed down the infinity Stone's (Aether) power Cap 3- Civil War- felt like a rushed production, some of the CGI was subpar. Spider Man- little burned out on the films, they have made lot, 3 origin stories in 20 years is a little stale. That said I'm ready to see some new villains, and happy they chose mysterio. All said and done, Marvel has been Fantastic. I'll gladly give them my money, on the next 3 films, which I'm looking forward to.
Justin Fields any relation to Bill Braske? I hope this kid doesn't shoulder so much fan expectation that creates a situation where anything less than perfection is considered a failure.
IE...I'm going to tell Buckeye Guy what he wants to hear, so this Cape Wearing, Cowboy hat donning, guest is happy and hopefully leaves me alone the rest of the night, lol.
Cowboys are in trouble, tonight