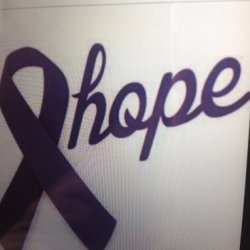 johnblairgobucks
---
nW Ohio
MEMBER SINCE March 13, 2011
Favorites
NFL TEAM: Browns, but they cause undo stress
NHL TEAM: none
NBA TEAM: Cleveland Cavaliers
MLB TEAM: Cleveland Indians
SOCCER TEAM: none
Recent Activity
Jim Nance has the whole Kansas City costas/Marlin's Joe Buck/cubs thing down
First time they've seen the Bear Offense
Well, Browns had apunchers chance, but they dropped it. Landry and Receiving Cubby, not up to task, today. Sad face
Gotta stop the bleeding, before the sharks show up.
Well well well.....let's get this thang on. Go Brown Dawgs! Let's try to stay within 50 points today.....or just go out and win it!
Go Bucks! Moving forward, today. Got out coached, learn from that. Congratulations to Alabama.
Time for a turnover, Browns
Rocky vs Mr T....1st matchup. Brownies are Clubber Lang
Well......how bout them Brown Dawgs?
Romo-"Just the tip, the Jim" Nantz- "wasn't enough, there, Tony"
Put the Skittles down, and step away from the Air Pods
Cleveland Browns draft day trade? odell Jr, Kareem Hunt and 1 st round pick to Chicago for Kahlil Mack?
Chicago is toast, their offense is ass, my dudes and dudettes.
My 13 year old couldn't fix the "rabbit ear's", so I've that going for me.....skillz to pay da billz
It's hard to fathom how fast these NFL players are. The size and speed of every play is amazing
Jim Nantz voice hasn't changed in 30 years....got some Pat Summer all in his genes
Alex AnalZone sighting, lol....seems like just yesterday
The ultra high definition shots they are doing on my older TV look like a morph into Madden 2021. I'm not sure how necessary it is.....wish they'd invest the visual effects money into better commentary from announcers
With Chicago, Indianapolis and St Louis so close, How is Illinois so down in CFB? Huge number of people to recruit from
Yeah, it hit. Instant replay is great, but it does stop the action in ts tracts
Been waiting 25 years for a Browns playoff win. I'm getting prepped for an amazing 24 hours of Ohio Football to commence. Roof! Roof!
I respect the hell out of the Pittsburgh Steelers for their production and consistency as a Football Franchise. In lieu of our Country's recent turmoil, I wish their fans a good game. However It's time for the Dawg Pound to get it done, tonight.
Anyone know the benefit of single leg compression yoga pants ....over both legs getting covered?
Ehhhh, I'm not sure. I'm still drunk because I played the Herbstreit Venables drinking game, Friday night
Sipe throwing a pick vs the Raiders was my introduction to the process. I was 7 years old, and wasn't sure why my Dad was so upset at the game....I thought then that the Browns would be in the playoffs every year going forward.