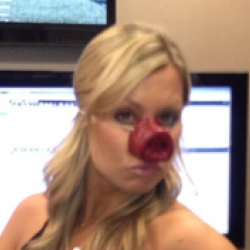 John Cooper's lucky pig
---
MEMBER SINCE November 01, 2014
Favorites
COLLEGE FOOTBALL PLAYER: Tommy Eichenberg
NFL TEAM: Cleveland Browns
NBA TEAM: Cleveland Cavaliers
MLB TEAM: Cleveland Indians
Recent Activity
But, do you remember the 21st night of September?
This might be the first time I've ever rooted for St. Edward.
If I may add one, Grand Magus from Sweden kicks much röv:
Metal Church was good during that era:
Flotsam and Jetsam were fun, but didn't debut until 86:
And I think Death debuted around then as well:
Yahoo! New metal! I didn't know Widek. Very melodic with some tasty riffage. I bet Miami would dig that.
I don't know much new prog but here's what I've been on lately.
Thrash:
Stoner:
Faith No More (they are their own category):
For a minute it was cool, all of a sudden the crappy clothes my mom bought me at Sears were in fashion.
The clothes, like the music, were born out of necessity.
Not a cover and not grunge inspired, but released in 1997. Straight Outta CLE:
Spot on assessment. Mike Inez stepped in for Starr and the band didn't miss a beat.
I didn't dig on Nirvana for a long time, until I started viewing them as a punk band rather than the garbage grunge label.
Soundgarden was metal, PJ was rock, Nirvana was punk, and AIC was something else entirely. Lazy marketers slapped a label on them all and it stuck.
I caught Frampton at the Eric Clapton Crossroads Guitar Festival in Dallas a while back. Kid still brings it.
Drat! You're still my hero.
Ozzy of a new generation. Apt.
State of Love and Trust, Birth Ritual, and Chloe Dancer were pretty bad ass as well.
Were you seventeen? Sounds like a very good year.
Never a bad time for Frankie Baby. The CLE is:
Happy birthday to Madonna Louise Ciccone.
Sorry about that. Today is Ernie Freeman's birthday, not Frankie's. Freeman played piano for Sinatra and many others. Here he is bring the funk to Simon and Garfunk.
NCAA doesn't regulate FBS playoffs and championship.
I mean, say what you want about the tenants of "It Just Means More", Dude, at least it's an ethos.
That was not a frivolous lawsuit. McDonald's company policy was to serve coffee at a temperature between 180 and 190 degrees. They had received over 700 complaints about the temperature of their coffee and had settled multiple lawsuits over the issue prior to the most famous case.
The We Want To Play movement is likely scaring schools most due to the risk of destroying the current model that allows them to rake in millions. The current system can survive one cancelled season, it cannot survive something approaching unionization.
Ha! There's no reason to drag Stevie Nicks into this. Major told you he just ate breakfast, are you trying to make him vomit with the idea of me in skin tights? You're a terrible friend.
That's true, I should have went with ugly instead of dumb.