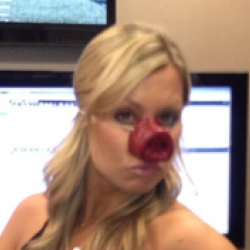 John Cooper's lucky pig
---
MEMBER SINCE November 01, 2014
Favorites
COLLEGE FOOTBALL PLAYER: Tommy Eichenberg
NFL TEAM: Cleveland Browns
NBA TEAM: Cleveland Cavaliers
MLB TEAM: Cleveland Indians
Recent Activity
You probably already have but, if not, check out Pride and Prejudice and Zombies.
Tres cool! Fantastique!
Guns, Germs, and Steel is a fascinating book. So is Bury My Heart at Wounded Knee by Dee Brown
Fuckin A
This is a thrashy song from a decidedly non-thrash band. King Gizzard and the Lizard Wizard change their sound as often as you change your underwear.
I want to be set on fire!
Excellent review from a non-metal fan. It's thrash, of which Slayer was most certainly a part of. The kids have largely moved on from the thrash beat but I still dig it.
As much as you blow, I figure you for a jug player.
I've been itching to talk metal. It's not your thing but what do you say about this? This is from the 2000s but sounds like it's from the heydays in the 80s.
Jerry's daughter chips in on this incredible jammie:
Even I don't want to see a shirtless Jerry from the Warlocks or the jug band days.
I keep those special ones for times like these, where it's just a mutual admiration society celebrating American music in all its forms.
Punk really isn't my bag but I cannot deny that it's often rock and roll in its purest form. Stripped of pretentiousness and hullabaloo, it's blue collar rock and roll. You don't need Steve Vai on guitar, Robert Plant on vocals, John Entwistle on bass, or Dave Lombardo on drums. Just some good old boys just trying to make some noise.
Ha! I hope you do, it's a fucking ghost town in here today.
Hell, I'll do it for you.
Charlie Sheen grabbing his junk is how I filter all my actions. When confronted with a difficult decision, I say to myself, would Charlie Sheen grab his junk to this? If so, I proceed and, if not, I halt.
From the all American city of Philadelphia, the band is G. Love and Special Sauce. They also like cold beverages:
How's the view from the front porch?
Aye, you're an Eastsider then. Pity.
If I have to cross the river I go to Corbo's, not Presti's. It's all great however. I'm just busting chops.
Ha! I compliment the owners of the Chinese restaurant for their truth in advertising.
I have to travel 10 minutes to get a decent pierogi or something that reminds me of grandma's paprikash, but overall CLE kicks ass in the food department.
Where is this wasteland that you call home?
Look out, mama, cuz I'm coming home tonight.