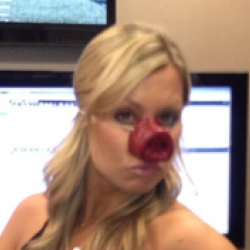 John Cooper's lucky pig
---
MEMBER SINCE November 01, 2014
Favorites
COLLEGE FOOTBALL PLAYER: Tommy Eichenberg
NFL TEAM: Cleveland Browns
NBA TEAM: Cleveland Cavaliers
MLB TEAM: Cleveland Indians
Recent Activity
That kid's father, Booger from Better Off Dead, must be very proud.
Those weren't feral hogs.
I think we can rule Old Man Clemens out as the perp in the poop attack.
If I don't explain what you ought to know
You can tell me all about it on the next Bardo
Interesting take on the Turnover Chain.
Same reason Donald Duck wears a shirt but no pants and Superman wears his underwear on the outside. Style, baby.
That is the first comprehensive plan designed to end Yogi Bear's chronic picnic basket theft spree that has continued unabated for over 50 years. Give that bear enough meth and he'll never want to eat again.
Here's a picture of me when I was younger.
Da doo doo doo is all I have to say to that. Police is way better than Sting.
Fellow old people: I contacted my son and learned that "drip" is kind of like the new "swag".
Keels and Hedberg is the best possible choice. Incredible.
Luckily I keep getting shorter so it all evens out. #ILBT.joewalsh.youtube.vid
My wife has also been performing a gravity experiment for the past 70 years. Gravity is winning.
Kudos to you for choosing such an exquisite criteria like "Slap" to judge the worthiness of a saxophone solo. A saxophone solo, like a bourbon, is a complex collision of notes and only Slap can adequately describe whether it is up to snuff for the sophisticated listener.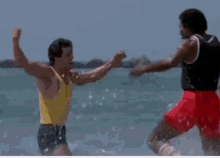 Number 3 should be renamed The Number 1 Reason To Love Wisconsin.
Up where the buckeyes tumble down
You'll find the country's grandest town
It seems a lady's kiss means more
Out on Lake Erie's southern shore.
From water's edge to Waterloo,
From Shaker Square to Brookside Zoo,
You'll find the best location in the nation
If you travel down to good ol' Cleveland town.
I herd that if Seattle slew you once Hoove will sleigh you again.
I've been to Venison I've been to Rome but I've never heard worse puns. Doe not subject me to this, I can't stag it much longer. Someone please put Grateful out to pasture.
Appeasement never works. We looked the other way when Grandma got run over and now this happens. The deer menace must be stopped.
You were close. They are clippings from horse hooves. White Castle prides themselves on responsible ecological stewardship so they use the whole animal in their burgers.
Yeah, but have you ever tried cocaine and chocolate chip cookies while...