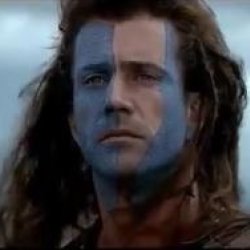 JOhio1560
---
Somewhereville, USA
Member since 11 January 2014 | Blog
Played football through high school. Lifetime Ohio State and Reds fan. Also a Kentucky basketball fan.
Favorites
SPORTS MOMENT: Watching the 2010 smackdown of TTUN in the Shoe, Final three games of the 2014 season
COLLEGE FOOTBALL PLAYER: Archie Griffin, A.J. Hawk
COLLEGE BASKETBALL PLAYER: Aaron Craft
NFL TEAM: Steelers, Raiders, Bengals, Eagles
NHL TEAM: Columbus Blue Jackets
NBA TEAM: Cleveland Cavaliers
MLB TEAM: Cincinnati Reds, MILB Columbus Clippers
SOCCER TEAM: Scottish National Team, Columbus Crew
Recent Activity
Lastest report says he's stepping down because he really wants to coach Ohio State's basketball team.
edit: Dang it...Hockey Buck beat me to it
I'm going to miss Thad…he's a great coach and has done so many good things for the program. Many well wishes for him and his family going into retirement.
Cal was scheduled after 2007 when they finished in the top 10. And TCU was also scheduled after they started to turn the corner as a "good" program.
The FAMU game was scheduled because FAMU and Ohio State have several connections including coaches, and, I believe, ADs. I might be wrong about this, but I think because FAMU's band is really good, they might have wanted to get them together with TBDBITL. That being said, I don't even know if FAMU's band came to Columbus.
I once heard a story about Harbaugh and Brazil. Apparently, he was reading a newspaper in a San Francisco barber shop and the headline read - "Twelve Brazilian Miners Killed." He turned to the stylist with a confused look on his face and asked "How much is a Brazilian?" Not sure if it's true. Probably is.
That's so weird…I'm actually going to be in Budapest this weekend…I need to check out the helmet!
You bastards…I read this Sunday morning after April fools and thought this was true. That picture almost made me flip. So happy it's not actually happening.
I'm so glad Ohio State has a bagpipe presence on campus. I myself am a piper and very glad my favourite school can boast about my favourite instrument!
Doesn't he already do that every time he loses?
USC, Georgia, Florida, Florida State, Auburn, Alabama, UCLA, Clemson, VA Tech, Stanford, Tennessee
I want to see Cowboys-Steelers
I love how tun comes sooo close but can't hold on. Harbaugh and tun fans can go suck themselves! This tun loss coupled with a win tomorrow makes for a great end to 2016!
They have all those titles and "the most wins" but what a lot of people don't realize is that tsun had a football team way before most other major programs….seven years before Notre Dame...TEN YEARS before Ohio State. They were playing Ivy league schools, AA high school (to be fair, Ohio State counts a win against Dayton YMCA), and small time programs that either do not exist anymore, or are in Division 3 or 4.
If that's not enough, the rules were not even close to the same they are now. For example, the scoring kept changing (FGs used to be 5 points) until it became the standard '6 and 3' in 1912. Real standardized college football didn't really start until the 1930's ( I think 1937 is the closest they get to a approximate year.) ttun had about half (6 out of 11) of their 'titles' before 1930. My point is, the old football played before about the 1930's shouldn't even count towards official records. If those unstandardized years were taken out of the record books, ttun wouldn't be anywhere near the elite level of college football.
The March of the Penguins continues….beat JMU!!!
With this appearance, we'll have been to 8 Fiesta Bowls, more than any other team. The Fiesta Bowl is by far the bowl game we play the best in with a 5-2 record….the only team with more wins in this game is Penn State who is 6-0.
Wish we were...We lost to Sparty in 2015 wearing the home version
And to Penn State this year wearing the away
This really puts The Game in perspective. Nothing but respect.
I'm in shock. I know someone who was in Watts Hall when it happened and others who were nearby. I'm sorry, but this makes me fucking sick...I've always heard and sympathized about post 9-11 attacks but it's never been personal for me. I've never known the place or the people before. I was on campus freaking yesterday! This makes me feel so incredibly sick. The good news is that there were no casualties (other than that fucking monster) and it could have been a LOT worse.
My heart is broken for Ohio State right now. The Game means absolutly nothing in comparison with this. Thoughts and prayers go to all of Buckeye nation today. God Bless and Go Bucks!
Is he wearing Gold Pants?!?! My screen is too small/blurry to tell.
I was there. I can attest...It happened
Why no Buckeye leaves?!? And is the LeBron logo really on the jersey (i.e. The bottom photo)?