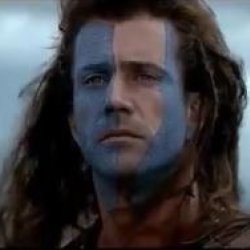 JOhio1560
---
Somewhereville, USA
MEMBER SINCE January 11, 2014
Played football through high school. Lifetime Ohio State and Reds fan. Also a Kentucky basketball fan.
Favorites
SPORTS MOMENT: Watching the 2010 smackdown of TTUN in the Shoe, Final three games of the 2014 season
COLLEGE FOOTBALL PLAYER: Archie Griffin, A.J. Hawk
COLLEGE BASKETBALL PLAYER: Aaron Craft
NFL TEAM: Steelers, Raiders, Bengals, Eagles
NHL TEAM: Columbus Blue Jackets
NBA TEAM: Cleveland Cavaliers
MLB TEAM: Cincinnati Reds, MILB Columbus Clippers
SOCCER TEAM: Scottish National Team, Columbus Crew
Recent Activity
Sounds very similar to my story...minus the Navy anyways.
Born in northern Kentucky to mixed (UK/OSU) parents. Moved across the Kentucky/Ohio border every few years growing up until we moved out to the DC suburbs. The people there were so different from the midwesterners I was used to and I got super homesick and angry. I started rooting for Ohio State after we moved because it reminded me of home and also because I wanted to stand out from the rude, stuck up, Virginia kids. It was also a big way for me to bond with my grandfather who introduced me to Ohio State football. To this day, we still watch every game and call to talk about the progress of the game after every Ohio State touchdown.
I'm slowly converting my soon-to-be wife who is from South Dakota and has never payed any attention to sports. And any future offspring will quickly become indoctrinated.
Maybe he meant top 10 on the road?
Originally from Cincinnati...currently in Leesburg Virginia...moving to Aberdeen South Dakota on Monday
Devin Smith was one of my all time favourite players but I'd take Darron Lee. We always find a way to get great OL and CB on the field...not too worried about them this year. We have a ton of WRs and I have a feeling one of them will have a breakout year this season. LB could use some help and Darron Lee was key to 2014's success.
I don't get the opportunity to see many athletic events in person but I am incredibly lucky in that I've only ever been to one game where my team lost.
Best - 2017 #6 Ohio State vs #2 Penn State…This was the one of the greatest game I have ever seen and definitely the best of the 6 I've seen in person. The Shoe was incredible that last quarter and I lost my voice for a good 5 days. Even better, my cousin and I were sitting a few seats down from a Penn State couple (probably in their late 20s). The woman was extremely rude, obnoxious, and drunk and was screaming for most of the game. She almost got in a fight with the guys behind us (which was mostly their fault as they were making hilarious but inappropriate Sandusky jokes...she was pretty rude too though) but luckily nothing happened. She got real quiet during the 4th quarter and was drunkenly sobbing after Marcus Baugh caught the game winner. The schadenfreude and tears was the perfect capper to a hell of a game!
Worst - 2016 Reds at Pirates…Reds lost 1-3…this was the only time I've attended a game where my team lost. It was a pretty crappy game. The Reds significantly outhit the Pirates but had 3-4 double plays and didn't score until the 9th when it was too late.
I highly doubt the Irish are offended but the name. As a Scot, the name "Fighting Scots" of Wooster Ohio doesn't bother me a bit. I don't know a single Scottish person who would be offended by it.
Ohio State has balls.
Alabama, Clemson, and Georgia do not.
Tulane > Mercer. They used to be in the SEC
I think the schedule is extremely favourable for us next season. TCU loses 10 starters on offense and 5 on defense (that doesn't include a lot of seniors in the 2 deep and anyone who might leave early). The State Penn game will be pretty tough. Hopefully we can get Haskins/Burrow/Martell fairly comfortable with running the offense with TCU and three easy wins. If we can make it through those two games, we should enter Hate Week undefeated. I don't think we'll lose to Purdue, Nebraska, or Sparty. TUN is in Columbus and they will most likely choke. Even if Patterson plays, I'm still not that worried. Their program is a mess right now.
On a separate note, State Penn and tun both have difficult B1G schedules this year…PSU plays Wisconsin and Iowa….tun has Wisconsin and Northwestern.