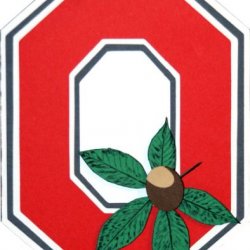 JoeyD
---
from Toledo
MEMBER SINCE January 05, 2019
Favorites
SPORTS MOMENT: Sugar Bowl 14/15
Recent Activity
wyatt davis already opted out
Except Wade could have probably made the first round this year still.
I think in most analysts opinions he fell on average 2 rounds farther than KJ should have. IMO I think the shutdowns hurt KJ because he ran at the combine and thats all anyone saw of him. He could have bumped his stock much like Terry did if all the evaluations were as normal.
Am I the only one that saw Carton's social media post making it seem like hes coming back sooner than later? Or maybe I missed interpreted it.
Why in the hell is coach subjected to sitting in front that that piss and blue colored background and mic? That's ludicrous.
Logged in just to up vote this. Coming from a dad, that is a Koala-ity dad joke. niccceeeeee
"LSU had the perfect combination of scheme and personnel this year. I do not expect the next QB to run it nearly as well for Brady."
News came in per ESPN and others Joe brady is gone to the Panthers
Right before that play happen I had noticed the put Fuller on the slot and had Proctor deep. Where when Wade was hurt a couple games before they had either Proctor or Arnette in the slot. I was telling my wife before the snap, this is not good. Sure enough 41 gets his ankles broken. Doesnt help the playing surface looked slicker than snot, but we needed the eraser (Fuller) back there.
Since when does Wisco say roll badge? Saw the hashtag at the bottom of the commits twitter post. Kind of odd and silly.
I know the post is about Venebles. Just sayin
Dabos face is so punchable. That is all
I almost slipped a disc reacting to that one Keith. My God that was gutsy
Logged in just to upvote this Runthedamball. Kudos
There's already been talks from CBS pundits too about even if Utah wins Bama will still get in. Its ridiculous, but I guess whatever. I hope we play em and just beat the dog shit out of them. Make Saban retire and all their 5 stars flip to us.
Dinnich is the worst too. Seriously just a parrot for the SEC
I hate the fact that Bama is still clinging on to a hope for a playoff berth. Oregon had to go and screw it up. You know Saban is going to be all over every espn show, while every other big team is playing a conference championship game, just spewing nonsense why his team "deserves" to be in. The main puppet eating it all up will be paul fineBUM too. smh
With the amount of forced fumbles he's had, its bound to happen. Ntm he has almost had a pick or two.
Those slimeballs would hope for that. Cant out execute us so hoping for injuries.
I feel like Im always hoping for that in games 50bucks. Gimme those short slants to the big guys. Keeps the QB from getting hit and gets you positive yardage when the run gets shut down. With guys like Ruckert and Berry it should be a heavy part of the game plan especially with inclement weather.
Havent seen a ton of interviews w Branden Bowen. That is a quality human being thats dealt with a lot of adversity. I wish nothing but the best for that fella. It seems like his attitude and work ethic will take him far I can tell. Also, gotta love Bebe Landers rocking the gold pants.
The pod hasnt shown up on my google Podcasts yet! Patience is not my virtue.....
That might not be a bad way to go about it. I had the same perplexing questions myself. Wtf did UGA get such a boost. That S Carolina loss was really bad and then they went and lost to App st last week too. Positioning Bama at 5 and UGA at 4 is a total political move to put 2 SEC teams in again. Its so obvious its disgusting. Not only that, they don't even want to mention IU who is on the same footing as scUM in the b1g, better record than OkSt, Texas, Kstate, and clearly a better team than Navy and they cant even crack the top 25. Its pathetic.
Nelson has a heck of an arm for a freshman in high school.