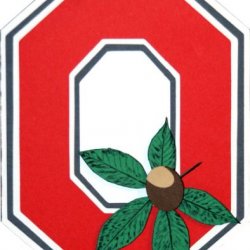 JoeyD
---
from Toledo
MEMBER SINCE January 05, 2019
Favorites
SPORTS MOMENT: Sugar Bowl 14/15
Recent Activity
The pod hasnt shown up on my google Podcasts yet! Patience is not my virtue.....
That might not be a bad way to go about it. I had the same perplexing questions myself. Wtf did UGA get such a boost. That S Carolina loss was really bad and then they went and lost to App st last week too. Positioning Bama at 5 and UGA at 4 is a total political move to put 2 SEC teams in again. Its so obvious its disgusting. Not only that, they don't even want to mention IU who is on the same footing as scUM in the b1g, better record than OkSt, Texas, Kstate, and clearly a better team than Navy and they cant even crack the top 25. Its pathetic.
Nelson has a heck of an arm for a freshman in high school.
Bama Lsu is this weekend at 330. We are 2 weeks away from Penn st week. No pun intended
Thats exactly what I was thinking. Pretty sure he's okay with going to Hawaii for any reason.
Coincidently enough I was dipping into the early stash of Halloween candy, and literally opened a box of fun sized nerds as I opened 11W. What are the odds?! Im going to go buy a lottery ticket...
As a guy who doesnt watch a TON of NFL, I really appreciate the updates on our former players in the league. Especially some of the less star studded contributers. As we speak, Nick Bosa against the Brownies Monday night has been an absolute animal in the first half.
i fell asleep 3 times during that iowa game.
First time reading their comment section. Has me in stitches. They want to secede from the B1G and go Independent. They dont even care about the shame, they give up. Wow. Cant say I blame em.
Just flipped on the tv and saw this very game. As well as this very article. Bauserman was pretty bad
I frickin love this offense
what makes you say that? think he'll bolt for the nfl? i think we got at least 5 years out of him
I dont think he meant any disrespect to Baldwin. But tbh, hes got to make a decision and if his choice is a QB that might not even start now at TCU or try and go make a paycheck, the choice is clear. Hes going for the pay raise now. Cant blame him
Ya I thought the same thing. Badgering by the reporter seemed desperate too.
The commits helping recruit during the dead period cannot be understated.
Locking up Mookie in this class would be a legendary hall!
Ive wondered that myself. I suppose you wouldnt HAVE to take the photo, but Im w ya. A little odd photo set.
The 8th biggest economy in the world. Kinda think we need em despite your political views.
Also Joey Bosa in the fiesta bowl 15. As far as this year, it just seemed like soooo many false starts. Prince had like 3 a game. and Defensive PI.
Nm. looked it up, it is comlumbus based tho
Isnt that Troy Smith's brand? Think Dwayne was rockin some of that this past season at some point too.
Isnt that Troy Smith's brand? Think Dwayne was rockin some of that this past season at some point too.
Dont forget Winobitch. He might be the most overrated in Bitchagain history with the way he runs his mouth.
Just read an ESPN article on Bosa on his core injury and leaving school early. Was a good read (I know ESPN right?) and really goes to show we as fans, and even Urban, didn't really know what was going on. There was no way he could have came back, and he went on to say even the OSU training staff wouldn't have been the best option because they couldn't devote enough time for just his individual recovery. Also saying he was pretty depressed and bummed about leaving saying to LJ, he was sorry he let him down. Like damn! I always thought he wasn't quitting on the team or anything stupid. But media pundits like Tebow should insert foot in mouth. Go bucks!