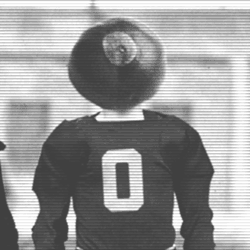 Joebobb
---
Member since 16 December 2013 | Blog
Recent Activity
UCF is my national champion.
Non rev players don't get paid. They are not the ones bringing in billions of dollars to their schools. Pretty much it is confined to Football, mens basketball, and to a more limited extent womens bball.
Yes, it is against the rules, but the rules exploit the players. Time to admit the hard truth.
Not paying your players for bringing in hundreds of millions to your university for free is not something you should brag about.
What Louisville may have done was illegal, but you can't say they did not take care of their players.
Is Bama one of the top 4 teams in the country, Yes they are
Did they deserve to be in the playoff - No. When you play a crappy schedule with a chickensh*t team the second to last game, and the highest ranked team you beat is LSU who is a generous #17 after losing to Troy, you do not belong there, no more than Ohio State or USC would have belonged.
Everyone points to 2016 to justify Bama jumping ohio state but In 2016 we beat 3 top ten teams.
What at nobody talks about is 2015 when we met the eye test and were widely considered one of the top two teams in the country and lost to mich state by 3. We missed out on the playoff because the only ranked team we beat that year was ttun at 15 and another team at like 24. This is like Bama this year. Talent wise bama is a top team, but they did not take care of business when it mattered. Their schedule did not work in their favor because Florida state sucked. They could have mitigated it by nine conference games or getting rid of chickenshit Saturday. They didn't and don't deserve to go
People point to last year where we got in over conference champ penn state because of the eye test and only one loss. I think the thing many people are not talking about is 2015
in 2015 we had one loss to mich state in a driving rain storm by 3. We were regarded as probably the top team on paper and it was obvious when draft time came and 15 Buckeyes were drafted. We may have passed the eye test but lost the division. If you look back on that year, the one thing they did not talk about was our weak schedule. Michigan state and ttun were the only ranked teams more or less and we only beat one of them. Sos matters as Delaney pointed out. In 2015 we did not have that.
this year, through no fault of their own Bama does not have the sos or quality wins. Fsu could have done that but they tanked. That is why you give yourself opportunity by playing nine conference games and don't play chickenshit Saturday's so you have room for error in case your big non con game is a dud. Maybe leaving bama out the sec gets with the program and realizes that caking yourself Americas best conference does not necessarily mean you are.
Man
The amazing thing is that he screwed over UT back in 2007 and he is completely trolling the fan base and demeaning the school now yet there are still a bunch of knuckleheads that want him as their coach. How pathetic. Talk about no self esteem or pride in your program, and on top of that they feel he is more ethical than sciano.
If you look at their coaching records it is not like Kiffins is much better than sciano yet they feel he is the second coming of Saban
Certainly, there were people who were disappointed with the hire but the fans at that time had more realistic expectations too. Remember they were turned down by mike Belotti at first and from what I remember, there was a small contingent pushing for glen mason amongst a few others before Geiger quietly went and hired tressel .
Yes ear there were plenty of knuckleheads that did not get excited at first but after they gave him a chance he won them over.
UT fans afforded Sciano no such luxury
THese are the most pathetic and delusional fans in the college football..
They want someone who will restore integrity to the program so they are lobbying to return the Lane Train or Petrino.
They want someone with prior HC experience who has built programs - Dorean or Schiano are not good enough because they are not the perceived Caliber of coaches that have won a p5 conference.
I am glad we did not take this view of things when we hired for Coop's replacement many years ago. IF Andy Geiger listened to the idiots and the trolls out there, we would have never had the glory of our program restored and never hired Jim Tressel.
Wisky is definitely in the top 4 as the only undefeated team
1) CLem
2) OU
3) Wisky
4) Auburn
5) Bama
6) UGA
7) Miami
8) OSU
If UGA beats Auburn, it makes Bama's SOS even weaker because Auburn will drop from #3 to #10. Not too significant but could help.
Ultimately, it will come down between us and Bama if we win. The weaker we can get Bama's schedule to look the better we will be.

Actually, SEC has a history of eating their own. SO many retreads on their second or 3rd go round. Besides Muschamp and Mullen, we have Oegeron at LSU, Saban, Houston Nutt coached at multiple stops, go back to the 80's early 90s and you have Bill Curry, Jakie Sherrill, LSU had another recycled coach in there I believe.
The fact is, when the SEC was at its peak, they were getting the top coaches in the market and paying for them. Now they have drank too much of their Kool Aide and think the best coaches only come from the SEC.
Brohm is not leaving Purdue for the TN dumpster fire after 1 year. He will have better options down the line.
Tee Martin may leave and the fans will support him at least. Hardly a home run hire but he seems like the most realistic option at this point. They will not be getting a proven head coach
What is most disgusting about this whole scenario is that the sick and depraved UT fans want to use the victims of the Sandusky case as their scapegoat for the fact Schiano is not a sexy hire and does not have the HC track record that they feel is worthy of their pedigree. They are taking the most horrific thing to happen in college athletics and using that is their cover to justify themselves into their anger over hiring Schiano. They owe an apology to all the victims of the Sandusky affair.
The most disgusting thing about Tennessee fans and their leaders is that they have the guile to bring the worst possible moment that ever occurred in sports and have the guile to duck behind this as a scapegoat for backing out of a hire they did not like because the real reason is that they do not think he won enough.
They throw around Petrino, Kiffen, and some of the biggest cheaters in the game as better options because they have won a bit more and they like their style better. This is the same school that employed Bruce Pearl and had a giant sex harassment scandal that was swept under the rug by their former coach who received no discipline but was fired solely because he did not win enough.
So to use the convenient excuse that the guy was at Penn State during the Sandusky years is completely disrespectful to the victims who were harmed by that monster. There is a special place in Hell for Tennessee fan!!!
2001 - This was my favorite game. It does not stand out as one of the Great Ones in history but it was my first game at the Big House. We were coming off an average year with not much to play for but it was Tress's first year and it was the year he made good on his prediction from January. This game turned the tide in the series. Without it, I think we still act like we were cursed and lose 2001, 2004 and even 2006, at least that is how history seemed to play out before then.
I remember it was over Thanksgiving and many of the students were home. In the middle of the night, we went out to paint a big Block O on the Rock at Washtenaw just off UM's campus. To our surprise, when we were walking to the game the next day it was still there as thousands of fans walked by. We sat in the UM student section that day but were surrounded by quite a few Buckeye fans. I remember it was Krenzel's second game starting after Belisari was suspended for DUI and while he did not do anything significant, there were a few big runs by Wells to make the difference. Our D played tough that game and Doss had a couple of picks I believe and John Navarre was pretty sloppy for them. It was one of those games that we were in control, but the outcome was not certain until the end. It was truly a great experience. It also broke the Cooper hex. UM was going to either win a share of the BIG that year or go to a big bowl game and we ruined it for them. THis was something they did to us all through the 90s and we finally were able to return the favor. That is why this was such an important game IMO
Best seats are in the scUM student section. I have sat there 3 times. It is always nice seeing the tears on the students faces.
Never going to happen.
You don't go from the Penthouse of coaching to the Outhouse.
Bert would look good coaching the Florida Gators. I would love for that to happen.
Pretty much bama has to win out for us to be in the discussion. If Bama has a loss it really muddies the waters for us.
Would be nice if TCU can steal an upset over OU in the Big 12 Title game or OU drops one more somewhere down the line
Finally, would prefer Miami wins out over Clemson, but still like our chances over 1 loss Miami, especially if Notre Dame loses one more which I can see them laying an egg at Stanford.
Nebraska wants to see OSU on the schedule as much as possible and especially at home. The big push to the BIG from the BIg 12 was getting more marquee matchups for their fan base. Ohio State, Penn State, TTUN were all selling points to them. When they got placed in the West opposite TTUN, Sparty, OSU, PSU it made things less appealing to their fans. Playing OSU every year helps mitigate that for them. In the old Legends/Leaders format they had Sparty and TTUN in their division. Even if OSU kicks their butt every year, they help sell tickets wherever they go.
Down here in Cincinnati, when there was talk about UC going to the Big 12 a year ago, the benefit besides money was that Texas and OU would come to town on a regular basis and bring a marquee matchup to sell tickets and appeal to recruits.
Look at University of KY. They suck in football, but what gets them recruits is the promise of playing Florida, Bama, LSU, UGA on a regular basis.
At this point in the season Clemson has played a better schedule than we have. At the end of the year things will even out as the BIG schedule is more backloaded and the ACC schedule is front loaded. There is nothing to worry about here, it will work out in the end.
even if everyone wins out, if the Bucks SOS compares more favorably than Clemson and OU, they will get the nod, but we need the whole body of work to get the full picture. As of today, I would rank Clemson and OU higher too. Based on projecting out the rest of the season, I would say the Bucks are better.
The old Adriaticos at the University of Cincinnati was a dump and they bulldozed that one and replaced it with a much nicer version.
Granted, the one down there never had the character of the one in Columbus but, if they replace it with something similar to what they built in Cincy it wont be half bad.
I see 1) Bama 2) Notre Dame if they win out 3) Ohio State and 4) either Georgia or Clemson or Miami.
I don't see Oklahoma running the table and having 2 losses eliminates them from the mix. Cant see any other Big 12 team in the mix either. Pac has already pretty much eliminated themselves. Clemson gets in if the win the ACC. Miami gets in if they win the ACC undefeated or possibly one loss. I do not see Miami running the table though. I can see Clemson slipping up again too. Pretty much only way UGA gets in is losing to Bama and hoping no other ACC team meets the criteria to get in. BIG not in doubt if WI and OSU take care of business because it will give OSU 2 top 10 wins plus 2 more top 25 wins and a loss to a top 15 team in OU.
Gator fans don't realize that their school is and has always been a stepping stone school to better places. You win a national championship there and a better school always hires you away.