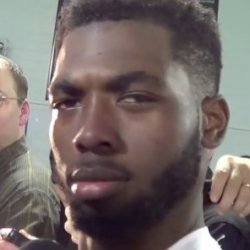 JoeAndSo
Cuyahoga Falls, OH
MEMBER SINCE September 05, 2012
Big OSU fan (obviously). Some people have said to a fault.
Favorites
SPORTS MOMENT: Winning the '14 CFB Playoffs
COLLEGE FOOTBALL PLAYER: Joey Bosa
COLLEGE BASKETBALL PLAYER: Greg Oden
NFL TEAM: Browns
NHL TEAM: None
NBA TEAM: Cavs
MLB TEAM: Indians
SOCCER TEAM: None
Recent Activity
Buckeyes rule the NFL. It'd only make sense for them to take over the AAF.
he looks like a short haired howard walowitz.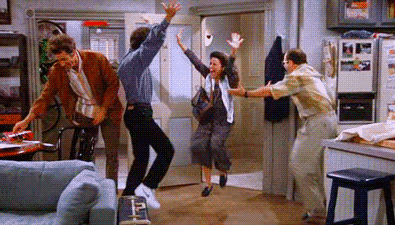 The game peaked at 10.9 overnight late in the fourth quarter
Yea, I wonder what was happening in the fourth quarter that could have caused people to tune in.
And it blows my mind that Penn State let him go.
Did someone mention Mike Hart?
but wasn't he faking that illness like the heart attack at Florida?
All things considered I personally won't hold it against him if he loses a couple of the big games.
Every coach who ever put a whistle around their neck strives to be the head football coach at Ohio State University ... being on the same list as Paul Brown, Woody Hayes, Earle Bruce, John Cooper, Jim Tressel and Urban Meyer, it's extremely humbling, but I'm prepared for the challenge
Poor Luke Fickell.
Agree. I'm also willing to bet this has been planned all season. Especially considering the job Day did the first 3 games of the year.
I've seen plenty of cringeworthy highlights. Just not the ones you like.
I'm willing to bet the people that are calling for Tate to come in are the same that were calling for Haskins to be put in last year.
Can they? Yes, they're Ohio State
Will they? Who knows, they're Ohio State.
Dont know whats worse. Losing or the coaches not seeming to care.
This game has made me nervous all year. I have the same feeling I did, last year, going into the Iowa game.
They better put them away quick. We'll be in trouble if we let them hang around.
It's a perception thing. I know he's fast and seems a little odd to point out considering the result. Just saying what it looks like. Doesn't have to be a right or wrong sort of thing.
I actually went through all the PSU fans tweeting at James Franklin after that 4th down play. The saltiness was more entertaining than I expected.
wasn't just you, I noticed it too.
but as Fowler pointed it out his long strides can make things deceiving.
what was crazy about that play is if he doesn't find a way to make that catch it's likely picked off in which case the games fate would be written but in the other direction.
Meyer says a few weeks and his dad says November. When will he stop lying to the media?!?
to be fair how often to players hide on the ground?