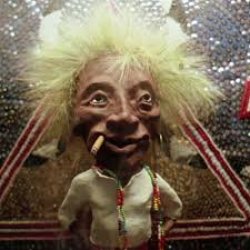 Jobu
---
Northeast Ohio (via Hilliard, Ohio)
MEMBER SINCE November 16, 2015
Grew up in Columbus, love the Bucks
Favorites
SPORTS MOMENT: Too many to decide on 1
COLLEGE FOOTBALL PLAYER: Zeeeekkkkeeeee
NFL TEAM: None
NHL TEAM: Columbus Blue Jackets
NBA TEAM: None
MLB TEAM: New York Yankees
SOCCER TEAM: USA
Recent Activity
Solomon Thomas INT of Ryan Mallet to beat Arkansas in the Sugar Bowl
Teague averaged 5.8 yards per carry and was closing on 1,000 yards as a non feature back running behind a 2nd offensive line on many occasions. His 5.8 YPC was better than everyone in the big ten except:
JK Dobbins
Jonathan Taylor
Journey Brown
lete see what he does with a bulk of the work load
People can say what they want but the resume is the resume. His positions have been important in setting up game plans in some big time programs. And he's making a decent living in those positions. I served as a position coach in a different sport at the college level and couldn't come close to making what that guy was making and it forced me back into the private sector
Having coached and recruited at the college level, albeit a different sport...
Decision making in recruiting is often an emotional one for student athletes. What logically seems to fit for those on the outside doesn't always match up with what's important to each student
October is brutal. I don't care who you are, this is still the Big Ten and physical football.
Iowa, Sparty, We are Not Elite and The Huskers are no joke
I thought it was a good 3rd down play call. The Clemson LB slipped a block and made the play.
Unbelievable level of maturity in those answers from this group of players
From someone who has coached at the collegiate level, albeit a different sport....
Loyalty, in my sport, used to be the way you got your opportunity to move up, grab more responsibility and ultimately get your shot to run your own show.
The coaching profession at the collegiate level in any sport has become a dog eat dog world. For those guys, a difference in title or job is hundreds of thousands of dollars. At the lower levels where you sometimes have to choose between food or rent for the month, the ability to jump can amount to the ability to add an extra couple hundred dollars and help yourself to not fall behind on student loans, car payments, etc.
May have given you a long winded explanation, but in my opinion the short answer anymore is no, loyalty is slowly dissipating. Anymore, at least in my sport, the coaches who tweet the most and self promote with videos, camps, etc seem to be the ones who move on and get opportunity
Watching it back it was actually a pretty good call. A LB made the read and slipped a block. Players make plays
I'm not sure how our game was but the Peach Bowl was also an all star crew, similar to how the NFL playoffs and Super Bowl are conducted. They aren't even crews that work together all season
That's what installing the football field as soon as the playoffs are over so it allows 6-8 weeks of growth and mild temperatures will do for you
Army did the same thing to Air Force in their 2018 meeting. 20 plays 12 minutes took almost the entire first quarter. Thing. Of. Beauty.
Congrats and for the sake of your guest let's pray for TVs at the reception
Wore the Buckeye Nike shoes out to Pasadena last year and that seemed to work well. Might as well stick with it
Has to be specialists. They're a strange bunch
Local and I believe Phoenix area reverts to mountain time during DST
Didn't Illinois end up in the Sugar Bowl as a 10 win team that year?
Its an incredibly difficult balance, but somebody will find a way to do it again in my opinion
Tough to pick up on tv with the gray font... have seen it for several bowl games and it looks very dark especially on natural surfaces
Unless you're a few particular teams at that point of year with larger classes, I don't see it as much of an advantage other than keeping what you've already got committed. Didn't look like a ton of flipping and adding guys across the big ten yesterday
That bowl prep is 15 extra practices no matter how you slice it. Critical for the development of guys who are expected to move up the depth chart as you manage reps for guys who are injured, leaving, etc
Heavyweights is a good one.
Worked with several younger people who had not see n either of the Mighty Ducks nor Angels in the Outfield from the early 90s Disney mega machine either. Both have decent one liners. Got looked at like a zombie
It's a generational thing. Unless you seek out the information to know you're not going to know.
i work with a younger group of individuals and occasionally quote movies that are no more than 20-25 years old and 98% of the time they've never seen the film. It's just the way it goes.
mu grandfather told me he was the best running back he'd ever seen. I've read enough and watched enough old footage to see he was the premier back of his day
The Indians just happened to draw the worst World Series opponent they could have drawn which created unreal demand for tickets. A reasonable drive/flight plus folks in a larger market with more disposable income offering people life changing money for Game 7 seats will do that for you