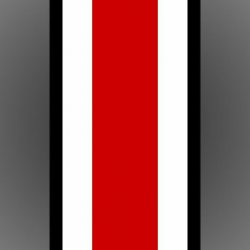 JNRBUCKEYE
---
from Cadiz, Ohio
MEMBER SINCE November 26, 2016
Favorites
COLLEGE FOOTBALL PLAYER: Spielman
NFL TEAM: New York GIANTS
NHL TEAM: Detroit RedWings
MLB TEAM: L A Dodgers
Recent Activity
Congrats Coach Day Long Overdue and Highly Deserved GO BUCKEYES!!!
Devastating events for the Glenn Family..so sorry for your losses May God Give Your Family Some Peace
Terry Glenn...A Great Buckeye
You could see the effort that other team put forth And You could see the VAST difference in the Reulsts Buckeyes, You made ALL Ohio Very Proud of Your Outstanding Game Today The Old Man Would Have Smiled GO BUCKEYES!!!
Hopefully That Was their iowa-purdue game for this year and they have that out of their system from now on
Aside from the brief shitshow of the third quarter... Good Win Buckeyes And Please Stop running sideline to sideline GO BUCKEYES!!!
Quality And Quantity Today at The Shoe Buckeyes have Substantial Wealth in Talent Chase Young Is A SuperStar Buckeyes played a SOLID game Today and we fans are So Happy And Proud for YOU GO BUCKEYES!!!
Great W Offense had a Flawless Opening Second Half Drive Defense is Lights Out Chase Young is a SuperStar So Proud of Your Efforts in this W Buckeyes GO BUCKEYES!!!
Good Job Buckeyes! Thanks for Your Good Efforts Today Go D!!! Still Love For Luke Once A Buckeye Always A Buckeye GO BUCKEYES!!!
Good W Beat cinci GO BUCKEYES!!!
So Happy to be watching The BUCKEYES again Yes still plenty of room for improvement but good showing for So many Firsts Good Win Buckeyes get Better for cinci GO BUCKEYES!!!
Yep this is the Worst Buckeyes Defense in 40 years GO BUCKEYES!!!
Defense has been Incapable of Tackling All Season
Lol schianno can go back to frikkin rutgers to coach div 3 football again and Leave My Buckeyes the hell alone GO BUCKEYES!!!
Vrabel would be Next Buckeyes HC
Shit .. thisTeam is Full of TOP Recruits who were the Best on their high school teams.. but now they've FORGOTTEN HOW TO TACKLE ON DEFENSE AFTER ONE SEASON.. strange Peculiar Garbage that D coaches cant get Tacklers on that D Especially since that is THE BASIC FUNDAMENTAL ELEMENT OF TACKLE FOOTBALL and Buckeyes Cannot Tackle on D This Team is a damned Joke GO BUCKEYES!!!
Lousyanna.. the aints got plenty of Buckeyes for that boilermaker brees to Fun at .. hell that state even robbed us of who Shouldve Started for the Buckeyes this year in Joe Burrow
Way to make your Heritage from your Grandpa EARL BRUCE Meaningless
Heh WAY To SHINE in the National Spotlight What a Goddamned Joke of a TOP Football Program Great Recruiting Exposition GO BUCKEYES!!!
Lmao EXACTLY what I have said ALL SEASON exemplified in that last touchdown.. OUR DEFENSE DOESNT EVEN KNOW HOW TO TACKLE Idk WHAT Excuses for Coaches Ohio State has
Meatchicken is best team in big ten how fuckin dumb is that GO BUCKEYES!!!
Wow This IsThe Absolute Worst Buckeye Team I Have Seen Since 1978 GO BUCKEYES!!!
Total ShitShow GO BUCKEYES!!!
Omg the Buckeyes Defense WILL NOT ALLOW THIS TEAM TO COMPETE FOR THE BIG TEN TITLE.. this Buckeye Defense is a Goddamn JOKE GO BUCKEYES!!!