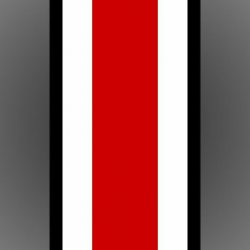 JNRBUCKEYE
---
from Cadiz, Ohio
MEMBER SINCE November 26, 2016
Favorites
COLLEGE FOOTBALL PLAYER: Spielman
NFL TEAM: New York GIANTS
NHL TEAM: Detroit RedWings
MLB TEAM: L A Dodgers
Recent Activity
Condolences to James Laurinaitis and his family
R.I.P. Condolences to James and his family
Sure as hell wasn't DemoTrash that did anything to help. Their intent is to destroy not build
High school football is Just Fine... Professional football is Just Fine... But Not College Football... What Kind Of Junk Science is That? GO BUCKEYES!!!
This Entire Country Has Overreacted And Completely Botched the Handling of This Quite Lame Chinavirus. Gov dewhine has shown piss poor leadership in his overreaction and overreach. This Should've been treated The Same as common flu. No shutdowns of anything but the safeguarding of nursing homes and hospitals to protect the elderly and medically at risk was Ever necessary Shutting down BigTen Athletics programs and classrooms is Ridiculous BECAUSE Young People are Not At Risk Whatsoever Stupid mishandling of a Quite Lame virus. Lower mortality rate than common flu. Higher contagion rate, totally unreliable testing, infection much higher (likely 100× more) than reported , and thus a resultant mortality rate less than 1% Totally Retarded Overreaction by govts and schools across the country
Thank You, Mr. Okudah, for All Your Great Contributions to The Ohio State Buckeyes.. we hope the Best for Your Future GO BUCKEYES!!!
JK we Buckeye fans are So Glad You Chose to Be a Buckeye and we wish you success at the next level in Your life.. Thank You JK for Contributing So Much to The Buckeyes GO BUCKEYES!!!
One Touchdown that was Earned by the Buckeyes .. but Blatantly and Wrongfully Disallowed BY THE OFFICIALS.. WAS THE DIFFERNCE in that game GO BUCKEYES!!!
Congrats Coach Day Long Overdue and Highly Deserved GO BUCKEYES!!!
Devastating events for the Glenn Family..so sorry for your losses May God Give Your Family Some Peace
Terry Glenn...A Great Buckeye
You could see the effort that other team put forth And You could see the VAST difference in the Reulsts Buckeyes, You made ALL Ohio Very Proud of Your Outstanding Game Today The Old Man Would Have Smiled GO BUCKEYES!!!
Hopefully That Was their iowa-purdue game for this year and they have that out of their system from now on
Aside from the brief shitshow of the third quarter... Good Win Buckeyes And Please Stop running sideline to sideline GO BUCKEYES!!!
Quality And Quantity Today at The Shoe Buckeyes have Substantial Wealth in Talent Chase Young Is A SuperStar Buckeyes played a SOLID game Today and we fans are So Happy And Proud for YOU GO BUCKEYES!!!
Great W Offense had a Flawless Opening Second Half Drive Defense is Lights Out Chase Young is a SuperStar So Proud of Your Efforts in this W Buckeyes GO BUCKEYES!!!
Good Job Buckeyes! Thanks for Your Good Efforts Today Go D!!! Still Love For Luke Once A Buckeye Always A Buckeye GO BUCKEYES!!!
Good W Beat cinci GO BUCKEYES!!!
So Happy to be watching The BUCKEYES again Yes still plenty of room for improvement but good showing for So many Firsts Good Win Buckeyes get Better for cinci GO BUCKEYES!!!
Yep this is the Worst Buckeyes Defense in 40 years GO BUCKEYES!!!
Defense has been Incapable of Tackling All Season
Lol schianno can go back to frikkin rutgers to coach div 3 football again and Leave My Buckeyes the hell alone GO BUCKEYES!!!
Vrabel would be Next Buckeyes HC