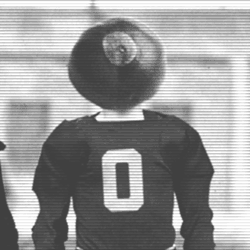 jmoody
---
from Dallas Texas
Member since 13 December 2011 | Blog
Favorites
SPORTS MOMENT: 2002 National Championship game.
COLLEGE FOOTBALL PLAYER: Zach Boren
NFL TEAM: Steelers
NHL TEAM: Blue Jackets
MLB TEAM: Reds
Recent Activity
Been wondering this since he broke his leg.
I thought he was a junior too.
I'm not worried. Every time Urban loses one he replaces him with a better one.
I don't recall us ever having a great defense since Luke has been in charge. He may be a good coach. I don't think he is capable of running the defense.
Has OSU learned nothing? Deny deny deny! Admit nothing and give no proof. This works for every other school.
Has this dude ever blocked anybody without illegal hands to the face?
Am I the only one who doesn't understand why nobody is concerned about Wisconsin?
Anybody remember that time when serious allegations were made and we fought about ESPN's reporting for a hundred comments? That was awesome.
The BIG needs to stop naming trophies after alumni.
Give them the same penalty the Texas State Armadillos got. No scholarship players,media blackouts for 5 years and no Paul Blake.
Is there video anywhere of war room reactions to the Dodson signing or any of the others?
Where does it say there is a 9am surprise?
I thought we had a strength and conditioning coach already?
I'm going to be honest. I don't like reliving these moments.
Couldn't agree more. I'm from Illinois. I love this sight and can't wait for Dodson to become a Buckeye.