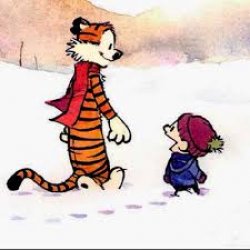 JMeadows
---
Cincinnati (via Portsmouth, Ohio)
MEMBER SINCE August 25, 2018
Favorites
SPORTS MOMENT: Cie Grant's pressure on Ken Dorsey 2002
COLLEGE FOOTBALL PLAYER: Chris Spielman
COLLEGE BASKETBALL PLAYER: Michael Redd
NFL TEAM: Bengals
MLB TEAM: Reds
SOCCER TEAM: Liverpool
Recent Activity
Good recap Ramzy. Always look forward to Wednesdays to see what you've got next.
It was overall a good game and Olave has nothing to be sorry for. A lot of things went into the loss including playing a really good team, some missed opportunities and some questionable calls by the officials. But if you want to boil it down to one word, my choice would be "unlucky."
Another bullshit rule. If a runner carries the ball into the endzone and loses control once it hits ground, it's a touchdown, but if a receiver catches the ball doesn't he then become a runner and shouldn't he then get credit for crossing the goal line even if he lands on the ball and it moves slightly. This is a big time inconsistency on the difference between a fumble and an incompleted pass.
I'm pretty sure in Officiating 101 there is a saying that if you can't justify making the call on an incomplete pass just say that "he did not make a football move." There's way too much subjectivity in football officiating these days.
True. Kick out all the miscues and miscues happen against good teams, but that play, that one play was a minimum of six points off the table. I usually give officials some benefit of the doubt, but it seems like more and more they put themselves inside a game instead of simply being there to keep things under control. There's no way in hell that an objective assessment of that play shows that the receiver did not have control while moving his feet before it was stripped. It seems like they depend upon a really loose interpretation of what a football move is whenever they screw up.
It's hard to call LSU's defeat of Georgia a quality win and that says a lot about the Big10 versus the SEC this year. No one talks about eye-test this year and maybe they should. OSU looks like a team who can adapt defensively and dominate on offense and LSU and Clemson look like teams who give up a lot of points to lesser talent. LSU is ranked 35th in team defense and though Clemson is ranked just behind OSU in team defense the quality of their opponents is laughable. In fact the best thing Clemson has going for it is they haven't played teams powerful enough to cause injuries.
Strippping the ball is a crapshoot and Penn State won a couple of times, but as often as not it involves forsaking a sure tackle in favor of the possibility of actually prying the ball loose and then having it fall in your favor. If you remember Chase could have had another TFL had he not tried to strip the ball toward the end of the game. But if blame should be given, and I think to an extent it should, Dobbins and Fields should have done a better job of getting both hands on the ball as they were going down and that's something they work on a lot anyway. I don't think there was anything flukey about it, but when you give up a tackle for an attempted strip you sure as hell hope that it works and that means luck is part of the outcome.
I doubt if they were holding back to not show much. I think Day wanted to run the ball as long as the run worked because that wears out the defensive line and it just backfired on him.
Great point. They've lost games like this before.
Conditioning occurred to me too. It's great to be so far ahead of other teams so that your starters can be rested, but it's also not so great when all of a sudden you can't afford to sit them late in a game and they're not up for it.
The play at the point is really good and the new guy, Alphabetical Amigos, are impressive. And always in the past you'd get a sense of worry when Holtmann went to the bench, but now you don't notice it much at all.
At this point of the season, the Buckeyes are solid, even with Andre on the bench.
I was confused last night as well: is that Fields or Okudah or Luther Muhammad?
back of the school recess ball like UC has always played.
and like Michigan State and Penn State and Iowa and Purdue... UC plays with a lot of grit and they stay in your face for the full forty. It may not be comfortable to play them, but that's on the Buckeyes to deal with. OSU handled the game well which is going to improve their muscle memory when they come up against the Spartans.
Hats off to the children of the corn
Give it another five years and statistics will out and Barrett will be regarded as a good if not as good as Haskins quarterback.
True on Bellisari, which to me was a tragedy. Steve got the job by raising his hand when Cooper said who wants to be quarterback instead of having a potentially All American year at DB.
Has to be wrong without Bama in there as well. They've been voted the best defense for the next five years.
His all around play was great.
I thought it was hilarious listening to Patrick and Steve of Bucknuts giving their instant analysis and hearing Murphy say Arnette's play was apparently better. I guess it's really difficult for deep thinking analysts to step out on a limb and give credit where it is due, but I for one couldn't be happier to see Arnette grabbing interceptions and swatting passes.
I'm thinking along those lines too. The big intangible about this game the past few years has been Tom Allen's motor. He can be like this manic cheerleader out there who really gets the Hoosiers up for playing the Buckeyes. Personally I kind of miss the days when playing IU at Bloomington was like an extra home game, but I think they'll give the Buckeyes some fits again and might keep OSU from covering the spread, but it's still Indiana and I don't see the game coming down to the wire.
Haters have this overwhelming need to hate and if they can't take it out on this year's team in this game they'll go to any length to hate on someone from the past. It's just the way it is with some people who like to think of themselves as sports fans; gotta fill that need to hate.
I don't know, maybe this is oversimplifying things but how about by being a great player, an outstanding defensive assistant and then coordinator for more than a decade and then a guy who had the thankless job of taking on a head coaching assignment for a team that was blindsided by the NCAA? His legacy is sound and it is earned.
As to the man, I noticed that and I also noticed that on offense the Tight Ends were out of the picture. I think Day and company are checking boxes to see what works and keeping it all filed away for future reference. Has to be unnerving to the other side when game planning and it looks to me like the team is sound whether man or zone on defense or pro style and spread on offense. Encouraging stuff.
Bryant is going to be cashing paychecks next year.
I'm surprised that he has not yet been offered the head coaching job at Oregon.
What's this PC shit? The guy acted like a jerk and still does. The flag planting was just one item of many. You can love him as the Brown's QB if you want, but he's a hard person to like.