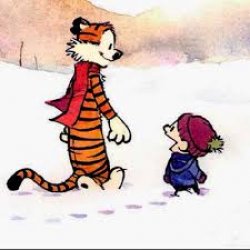 JMeadows
---
Cincinnati (via Portsmouth, Ohio)
MEMBER SINCE August 25, 2018
Favorites
SPORTS MOMENT: Cie Grant's pressure on Ken Dorsey 2002
COLLEGE FOOTBALL PLAYER: Chris Spielman
COLLEGE BASKETBALL PLAYER: Michael Redd
NFL TEAM: Bengals
MLB TEAM: Reds
SOCCER TEAM: Liverpool
Recent Activity
Ramzy's takes are always original and a cut above.
Couldn't agree more. For the most part, you have no more say in where you were born than in what name your parents gave to you but the proof is in who you are when your playing days are over and I have not heard of any former player for Ohio State who has not proudly identified themselves as Buckeyes.
Early in the year, Duane Washington looked like Jon Diebler's younger brother, but since the Creighton game he has only had four games shooting 40% or better from three. He's not throwing bricks, but he's sure rimmed out a lot lately. It's a tall order for a freshman to shoot his team out of zone defenses, but I believe in the theory that shooting percents are pretty consistent over time and he looks to me like a bona fide fifty percent shooter. I'm wondering if his mechanics haven't changed slightly or possibly if he's rushing his shots. Whatever, I think with the right coaching he can shoot his way back into being a zone buster and seeing as how the Buckeyes' biggest weakness is offense against the zone, they could really use him in top form.
Not sure what this has to do with Studrawa or his contention that the RPO's run early in the year were a problem. It was on the quarterback to get rid of the ball early and he didn't.
Except that the run game turned out to be pretty good. Dobbins and Weber combined for 2000 yards and when you add in Haskins' 4800 passing yards you're kind of left with a difficult argument to make that the line sucked and if the line didn't suck it's hard to make the argument that Studrawa was a failure. But legends persevere.
The offense started out with option looks that didn't do much other than confuse the offensive line- should they pass protect or clear the defense for a run which is hard to determine if even your quarterback doesn't know. A lot of fans blamed Stud for this, because fans blame people. It worked out. Once Dwayne worked in a few runs, defenses knew they couldn't stack the box against the running backs and even with Jordan playing out of position, the line was good. The worst thing was the false starts and that's always on the players.
JT wasn't a bad quarterback and he fit Urban's RPO scheme well and OSU hired Urban because he had an offensive answer that worked and he went on to prove over his seven years at Ohio State. Now, lately, some of the fans have totally overlooked whatever accomplishments JT had and are also blaming Urban for losing out on the last four natty's. Fans are entitled to their own points of view and their own expectations, but those that only cheer for national championships are pretty much the definition of fair weather fans. If you're going to be that tough in your evaluations you're going to have to accept what you are and also accept the fact that as true and valid as you believe your criticisms may be, they're not really helpful. DV till your heart's content.
Almost nothing is easier than fixing your focus on one idea and proclaiming it as true when there is no chance to prove or disprove it.
I see where he's coming from. He's a little guy and it's hard to be a little guy as a pro quarterback. Even Doug Flutie didn't light it up in the draft. And in his mind, I'm sure, Tate probably feels like he needs to state his case as soon as possible; he needs to start for a power five team next year. But I'm not sure what he gains by being, as you say, a prima donna. There's going to be teams that are going to see him as an answer the same way they did with Joe Burrows, so why burn bridges? What happens if Fields has to sit? The best team he could play for is the Buckeyes. Does he really think Auburn or West Virginia is a step up? I wish him well, but it seems to me he's not handling this in a way that helps him much.
You are a good reason why there isn't much of a home court advantage anymore. High expectations are one thing, turning your back on what you call your team is another. Even when the team wins, too many fans are too quick to complain. You don't make a team better by spitting in their face.
Funny how the little official let 'em play, except for Kaleb. His third foul was off his stomach and into Baker's head. Surprised he didn't call a flagrant one.
This isn't designed to be a long term hire. Mattison has a history of developing linebackers and he could just be here to teach how the position should be played and resurrect the culture. Johnson ain't going anywhere and it looks like he is now going to be the hammer behind the DC's.
OSU's offensive line had a helluva game against Michigan's front seven and Michigan's defensive backfield couldn't keep up with the Buckeye receivers. All in all the torching was about talent and not coaching. Hopefully the new defense at OSU will figure out how to make the most of the talent on the defensive side of the team, especially in teaching the linebackers and safeties on how to make better reads. I don't claim to be a defensive genius, but it sure seemed that Schiano and company were routinely outcoached, both in their schemes and positioning of starters.
Good point. The downside to feeling entitled, referring mostly to football here, is it's a turnoff for recruits. OSU has way too many fair-weather fans who think nothing of roasting a player who does not excel, probably because it's beyond their abilities. If fans want to get the best out of their teams they should cheer loud at the successes and not work so hard at pointing the finger at the defects. Nobody really cares if you're smarter than the coaching staff, but recruits do care if you call out player failures when they're working their asses off. Keyshawn Woods didn't lose this game, Michigan State won it., mainly because they have a better lineup. It's good to know the difference, especially if you want to add maturity to your young lineup with a grad transfer. The public domain is, you know, public and if you think that fan support is not important you're wrong. It's too bad that OSU fans are not nearly as into their teams as Purdue's, football and basketball.
There's no news in stating that MSU is a better team than OSU. That's an easy statement, so I'm not sure what "exposed" means when the object is to steal a win.
It' s no small thing that the game got out of control only after both Wessons fouled out and CJ became immobilized with cramps. Luther's foul-out was more strategic to stop the clock, but Kaleb, especially, is key and they need him on the court.
Excellent take. I pretty much stopped reading comments during the end of the season because fans have been falling all over themselves all year trying to come up with that perfect take about how terrible this 13-1 team has been. It gets tiresome being surrounded by genius. I agree that the team wasn't as good as Alabama or Clemson and was probably better than Georgia and to me at least, certainly better than Notre Dame, and while their famous failures were there and every game had moments of near and even real disaster, I've never been in favor of public hangings of a player for not being a world class linebacker or safety.
Accurate and irrelevant. Next point.
I have no idea how to distribute blame for the big plays OSU gave up this year. A lot of people blame teaching, a lot of others blame scheme and a lot of others blame talent and almost all of the fans blame Billy. I tend to think that OSU tried to employ overall defensive schemes that were over the heads of the players and would have done better by simply playing zone. Maybe it was all of the above, but I do take comfort in knowing that there aren't many expert analysts out there. All year and from all sources we heard about how great a coordinator Don Brown was and Michigan promptly goes out and tries to match OSU in terms of big plays given up in their last two games. There's probably better linebackers coaches out there and it wouldn't be a surprise if Day and company went after Marcus Freeman as hard as they can, but I think the bottom line is OSU's offense was elite this year and the defense simply wasn't.
See a lot complaints here about the first half and they are legitimate, but I saw some great adjustments that led to a well played second half. We all knew this team doesn't like a 2-3 zone and it really affected the first half play, but immediately in the second half the passing was better, especially into the high paint where Kaleb was able to get more involved with the offense. So, all things considered I thought the learning that evolved made the first half worth it. Maybe the Bucks will have an answer the next time an opposing coach wants to exploit a zone.
What a difference there is when CJ makes his shots.
Is Nurenberger going to play in the Rose Bowl? Just curious. Seems like he has something like 144 consecutive extra points made.
Every time I see the kid's name I start looking for an author's name to be mentioned.
Maybe he didn't fit Georgia's scheme. Fromm's best talent is managing games and maybe that's all Georgia expects of a quarterback. To me the exciting thing about Fields is that he seems to want to be a thrower and he can also run, but for all I know maybe the same can be said about Tate. Who really knows if Tate would rather throw or run. I know there is this belief that Tate can't throw the deep ball, except there was that 51 yarder against Rutgers and a couple of others over 20. It's all going to boil down to what Day thinks and if he can and does bring Fields in, I doubt he's going to promise him the start and then if Fields goes on to win the start it'll be because he deserves it. I doubt if Day is going to mess that up, but who knows what is going to happen at this point?
I'm okay with bringing a guy in who was the number two dual threat qb in his class to fight for a starting spot, Ohio State did that very same thing with Tate in the 2017 class. Somehow there is a belief, without evidence, that Tate will be a bust, but Fields will be a star. I have no idea who will be better, maybe Baldwin, but when you've got that much top shelf talent fighting for a spot one of them is probably going to move on and you're back to two, maybe three, quarterbacks again. I don't see OSU having much trouble winning a lot of games with any of the three, but they're still going to need at least two backups in case of injuries.