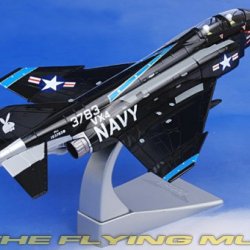 jmagersobregon
---
C-Bus (via Oak Harbor)
MEMBER SINCE August 23, 2018
Buckeye through and through
Favorites
COLLEGE FOOTBALL PLAYER: Bob Hoying
COLLEGE BASKETBALL PLAYER: Mike Redd
NFL TEAM: Da Browns
NHL TEAM: Blue Jackets
NBA TEAM: Cavs
MLB TEAM: Tribe
Recent Activity
the Clemson media seems to be full of insufferable fan boys
I have listened to several podcasts where the Ohio St writers share their platform with Clemson writers - and those Clemson writers sound exactly like this insufferable fan boy with no ability to look at anything objectively.

Also love how these Clemson fanboys constantly brag about beating an injury ravaged Bama with little to no pass rush or hea;thy corner backs...exactly nobody with a brain thought that Bama team was "the best ever"

Me thinks they are gonna be surprised...
We dont KNOW that.
Oklahoma would have looked the same against that Clemson schedule.

Clemson reminds me of 1995 Ohio St - all this talent on offense, defense still at least year away, but like that team this Clemson team is vulnerable to the run game against a team that not only has elite O line talent, but also has an elite play caller and scheme.
Don't get why there has been no mention of the bad weather...bad weather always affects the more talented team more. Heard it was small ice balls, and grip on the ball was greatly reduced.
Maybe Fields will send UGA fans an invite to the Heisman presentation in NYC this December...
He's gonna finish top 5
Now that the Bucks apparently have a QB that runs like Braxton and throws like Haskins those hiccups wont come up. If teams sell out against the run we will throw it, and if they sit back in a zone we WILL run for 300.
As soon as the picture of Meyer, Haskins, and Fields sitting in the first row at the basket ball game (and Tate sitting in the nose bleeds) came out, dude was logging on to the transfer portal.
I think returning guards Wyatt Davis and Brandon Bowen will be all conference performers. We already have experience at both tackle spots, and Myers at center backed up by the incoming 5 star.

This sounds good to me. The guard and center play will be key to restoring the run game, especially the inside zone run play.
Totally agree. Weber is a one cut zone runner and has breakaway speed. With the right team he will excel. Maybe a slightly smaller Fred Taylor?
Always remember the media morons selected Trace McSorley as the B1G 1st team all conference QB.
Gonna be some new assistant coaches I suspect...
And if y'all remember, the moronic B1G media picked PSU QB McSorley as 1st team all conference QB. We tried to tell them, but they somehow were convinced that after PSU lost their all world playmaking RB and play caller, he was somehow gonna carry the team on his back.

What morons
I think many of the reliable receivers cant get seperation, and the guys who can get seperation cant seperate that well.
Olave seems to have both attributes.
I would like to see legal action proceed, win or lose, the ONLY goal should be DISCOVERY of that F'er shining light on ALL relevant info/sources. Like what he knowlingly did to ZS. ZS was a problem, but he was OUR problem, not a political issue. He was fired for performance, as there still is ZERO evidence (per Ohio's evidentiary standards) of ZS being a wife beater.
Agreed. If 48 doesnt have an apparent injury (stinger?), we may have lost the game. The moment he left the game holding his arm/shoulder, our offense started to work. He is the only player Sparty has that is a comparable "talent".
Here we are, still suffering from Meyer's poor judgement when it comes to hiring assistant coaches. This O-line, and their poor play, is the result of Warriner's poor recruiting, and he should have never been elevated to a Coordinator after Tom Herman's departure. He's not good at it, and doesnt do it now. He just coaches the O-line still today.

Long story short, when Meyer replaces the original (hungry and up n comers) assistants, he installs terrible choices. This was his downfall in FLA (not having Tim Tebow on the roster also), and may we are suffering today from the same fate.

We have a QB with #1 overall draft pick talent, and if he had better talent supporting him, we would be like Bama, destroying everybody.
A couple of thoughts:

I wonder how the running game would look with Joe Burrow as a credible threat to run, and would there really be a dramatic drop off in the passing game given how talented the receivers have proven to be...

Basically is the enormous dropoff in the run game worth the (unknown and unknowable) increase in the passing game?

And wouldn't the improved run game success help the D stay off the field? Our Buckeyes seem to be a college version of the Dan Marino led Miami Dolphins. An incredible QB, but do we sacrifice at so many other positions?

The WISC QB doesnt throw much, but Id wager that when he throws, its off play action and its down the field. This is the most likely reason for those numbers.
No. It WAS throwing it up. His 2 best receivers were 6'4" and he threw jump balls to them constantly.
Phil Steele's analysis says it all: they completed 75% of jump balls. That is NEVER going to be repeated. Ever.
Both the big receivers and the best back in CFB are gone. Now we will see him for the average passer that he is.
Tom Herman's wife, has stated to Mr Snook, that CS NEVER shared accusations of abuse with the rest of the wives. They obviously remained close, as the Herman's gave/loaned CS $10,000 well after The Hermans left OSU. Arent the Hermans the kind of friends you would share this info with? Yet Mrs Herman states flatly she has NO KNOWLEDGE, and CS NEVER SHARED this info with the wives.

So: Was she lying about CS to protect her husband's high paying Texas job from a Title 9 witch hunt?
It's the current year! lol

If you have a better argument, make it. Until then...
Every one of the national pundits (even Brennan, who is from Ohio), is a glittering jewel of colossal ignorance. They have accepted, without pause, the word of an accuser who's own mother has disowned her due to what she has done in front of her own children.

I don't like ZS, please please please dont make me defend him.

When the "national pundits" accept at face value accusation that are entirely without EVIDENCE, it reminds me another prominent national figure that is assumed guilty without actual evidence. You know, evidence, like the kind that can stand up in court! Not hearsay or unsubstantiated claims.

If these "national pundits" are disappointed now, just wait until the Ex Parte hearing for CS CPO. When the Powell PD investigators testify that CS has called them so many times without merit, and they cant support her claims, they will really flip out! I cant wait!