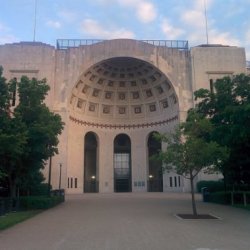 JKouga
---
MEMBER SINCE December 03, 2018
Favorites
SPORTS MOMENT: Ohio State winning the first championship in the CFP era.
COLLEGE FOOTBALL PLAYER: Patrick Mahomes, Michael Thomas, Ezekiel Elliott
COLLEGE BASKETBALL PLAYER: Stephen Curry
NFL TEAM: Kansas City Chiefs
Recent Activity
Hey everyone! I just updated the forum regarding Kawhi Leonard and the Clippers. Initially, Adrian Wojnarowski reported that Kawhi Leonard will sign a 4-year $142M max contract to play for the Clippers. According to the Athletic and ESPN, Leonard will instead opt-in a 3-year $103.1M contract to play with the Clippers, with the 3rd year (2021-22) being a player option (see the main forum post for the update).
Lol, Jalen Rose definitely got it all wrong on Kawhi Leonard.
At least Paul George won't be playing with Russell Westbrook (although Westbrook is good at sustaining triple double averages for three straight seasons, but that's about it).
More regarding the sign-and-trade of D'Angelo Russell:
The Warriors and Nets are on course to complete the sign-and-trade that will deliver All-Star guard DAngelo Russell to Golden State on a four-year, $117M maximum contract, league sources tell ESPN. Kevin Durant and his camp had to help work deal to completion overnight.

— Adrian Wojnarowski (@wojespn) July 1, 2019
Deal will include Golden State sending a protecting future first-round pick to Brooklyn, league sources tell ESPN. https://t.co/BndEZPRblo

— Adrian Wojnarowski (@wojespn) July 1, 2019
It looks like KD is going to be involved in this sign-and-trade, and the Nets are going to get a protected future first round pick from the Warriors. However, the Warriors had to send away Andre Iguodala, which is a big loss for them, but he is getting older and is entering his back-end of his career, and a 2024 protected first round pick, a pick that can be converted to either top 4 protected in 2024, top overall pick protected in 2025 or unprotected in 2026, to the Grizzlies:
Golden State is trading Andre Iguodala to the Memphis Grizzlies, league source tells ESPN. Warriors are sending a 2024 protected first-round pick in the 2024 (protected 1-4), 2025 (protected 1) and 2026 unprotected.

— Adrian Wojnarowski (@wojespn) July 1, 2019
This is what the Warriors will also get from the Nets from the sign-and-trade as well, per Shams Charania:
Warriors are on verge of acquiring Russell, Treveon Graham and Shabazz Napier from Brooklyn, league sources said. https://t.co/4HefUBSNQA

— Shams Charania (@ShamsCharania) July 1, 2019
Wow, Breaking News regarding D'Angelo Russell, per Wojnarowski...
Golden State and Brooklyn have agreed on a sign-and-trade, sending DAngelo Russell to the Warriors on a four-year, $117M maximum contract, league sources tell ESPN.

— Adrian Wojnarowski (@wojespn) July 1, 2019
The second half was very hard to watch for the Buckeyes. Just very cold shooting and sloppy play all 2nd half.
A gutsy win for sure. A much better start in February than in January. Gotta focus on and beat the Illini and then the rest of the Big Ten schedule is going to be tough again. Hopefully they can get better and keep playing smart basketball because if they do, they will make the tournament.
This definitely looks like a rebuilding year and their conference schedule in January is not going to get any easier. I hope they can win at least a game in January, but as much as I hate to say this: it's possible that tOSU could go 0-7 in January. I'm hoping they have a better performance in February, but this is a really bad start to the 2019 half of basketball.
And I totally forgot about Daniel Vanatsky, who is another walk-on QB, so only two other QBs on scholarship and the other remaining two QBs as walk-ons, but my point still stands.
Depth at QB is definitely a concern now if Justin Fields has to sit out the 2019 season. Red Shirt Fr Matthew Baldwin and Graduate Student Chris Chugunov are the only quarterbacks on scholarship, and I believe Kory Curtis is a walk-on QB. Day and Yurcich are definitely good at developing QBs, but they definitely will have a lot of work cut out for them if Fields does not gain immediate eligibility.
Despite the off season and off-the-field distractions this season, that was a great season for tOSU. Rose Bowl Champs, Big Ten Champs, and finishing at #3 in the final rankings. I'll take it!
Good luck to him in the NFL Draft
Here's to hope for continued success in the Ryan Day era. O-H!
Thank you Coach Meyer for the unbelievable seasons! 83-9 really did set the bar high and that was an elite run. I hope the run of being elite will continue with Coach Day as Meyer rides off the sunset.
RIP Tyler Trent
Cancer really does suck. He definitely is an inspiration. Sending prayers to his family, friends and others who are close to him. Rest In Peace Tyler Trent.
What a season for #7! I hope he comes back, but I would not be surprised if he decides to put his name in the NFL draft.
Go for it. Whatever it takes to improve the linebacker play and show Bill Davis out the door.
Big Ten with 7 teams in this week's AP top 25. Sure tOSU did drop a spot, but it doesn't matter, their Big Ten schedule is going to be very tough this season. I'm very sure Holtmann will keep this team grounded and disciplined and sustain the intensity and energy. In Holtmann we trust.
Reminds me of Pat Kelsey accepting the job to coach UMass basketball, but then backs out and stays with Winthrop. However, the difference between this one and the Manny Diaz hire to Miami is that Pat Kelsey backed out of the UMass job a few days later to stay with Winthrop. Manny Diaz backed out of the Temple job about 2.5 weeks later and was part of the early signing period for the Temple recruiting class.