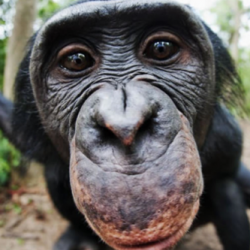 JJHerman
---
MEMBER SINCE January 25, 2012
Recent Activity
We, as fans, should hold captains to a certain expectation....IMO. But yes, you are right.
A team captain decided to leave his team and fans are fine with it. But I must ask; if a team captain does not care about the season why should we?
where can i watch a stream of this....? DOn't get BTN
No, it should be the frontlines (Ohio State Media) that pushes back. I agree there should be multiple posts on the blog and twitter DAILY mocking ESPN. But that would shut them off from the gatekeepers, perhaps. The guys at Elevenwarriors don't like to be political, which very well might be a good thing depending on their politics but in this case CALL OUT the BS. This has been a giant redpill for Buckeye nation in case anyone had any doubts about how bad the corporate media machines sucks.
Lebron has designed "equality" sneakers that are made through slave labor, which benefits the uber rich. Consistency, logic and reason are not his thing.
Oh wow look at all the white knights on this thread. Don't hit if you don't want hit back. And yes, I understand you don't hit girls but she decided to hit a very large dude. Bad idea.
I made a posting error like weber made a twitter error. plz delete.
Meyer has a record of hurting star QBs. Resting JT 1st half of year could prove to be huge.
Remember when Jackson started over Germaine?
Remember when Zwick started over Smith?
Remember when Jones started over Barrett...
For whatever reason the head coach can be the last to see the obvious.
If money is an issue....You still have a job with a 25% pay cut. Keep that going and then find something else of equal or better pay. You won't miss a beat.
America is not a democracy. It's a republic.
TeddyHeisman is a legend. Now we just need his boy Craig on board...
Clarett was out-of-control. It's a miracle they got a full season out of him.
We want you to bash your heads in for 4 years. But you can't smoke herb, it can hurt you. Of course, our no drug policy excludes big pharma, sugar and red bull. Makes sense...
All of you 'never hit a woman' men are responsible for this. She believed the lie that a man can't hit a woman. Clearly, men can hit women. So women, please, don't hit men. I'm just saying...
Everyone thinks you have to be a fireman or soldier to be a tough guy. Try the free market out sometime as a business owner. Sharks patrol these waters...
Cardales life has turned into a cheesy after school special.
wat
Here is a video I put together. I think it should help anyone going through tough times.
Great song and remix, my friend. Go to bed and move forward.
1. Braxton and JT
2. Cardale
They all play a role