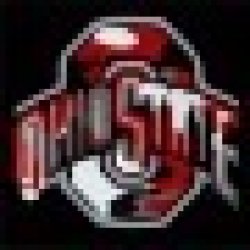 JJBuckeye
---
MEMBER SINCE January 09, 2016
Favorites
COLLEGE FOOTBALL PLAYER: Eddie George
NFL TEAM: Eagles
NHL TEAM: Cbj
NBA TEAM: Cavs
MLB TEAM: Reds
Recent Activity
Who are these many people? Go Bucks
Offensive line is of great concern for whom ever is taking the snaps as starter.
Has anyone thought that coach Day might have already talked to the QB's and told them who's number one and number two but are keeping the media and other teams in the dark. Go Bucks
Big win. I have a suggestion for C.J., when it's not your night shooting the ball, how about trying to assist your teammates with a pass instead. Kaleb, Jallow, and KW had nice games. Keep dancing boys. Go Bucks
I believe NFP will start this season. JMO Thanks JJ
They must of lost a bet and was made to wear the sweatshirt. Go Bucks
If anyone knows about horrible bad post, it would be you. Most of your post are horrible. Relax. Go Bucks
At least he is The Ohio State University's project. Go Bucks
Congrats to John Simon. Like his blue collar mentality, hard work, tough as nails, and a motor (heart) that doesn't stop. Great Buckeye and now SB Champ. Go Bucks
We need to recruit the best OL and DL year in and year out to compete with Clemson and Bama. It all starts up front. There is no way around this. Keep your QB in the pocket and upright, and open up holes for the talented running backs for the Buckeyes. The DL need to shut down the run game of opposing teams while having the Rushman package each and every year terrorize the opponents QB. Go Bucks
All Dads need to watch the video by Steven Curtis Chapman "Cinderella". Pat Tillman and the Big Kat sporting number 45. Joe Germaine taking stitches under the chin. Great game great memories. Go Bucks
This is what I know. We are one injury away from a serious issue if Tathan leaves. Go Bucks
Ryan day told all the defense coaches that were being let go two days before the Rose Bowl, which didn't have to be done, but it gave the coaches a heads up to look for other opportunities. I'm sure he sat down with Tathan and had a serious conversation about where the program was going and let him make the best decision for himself. Go Bucks
I get it. You do realize that if Haskins didn't have the greatest year of qbing at TOSU this year he would have probably came back for another year. Urban rolled the dice and lost. But urban also is the reasons he flipped and became a buckeye. Hind sight twenty twenty. JT was not the right choice. He did his best. He was and still is always a Buckeye. I'm tired of hearing about it. Blaming JT for a coaches decision by someone who has no clue how to run a division I juggernaut football program burns my backside. To the true Buckeye fans. Go Bucks
Sorry, I can't take a trekee even s little bit serious. Go Bucks
Stick to your futball. Go Bucks
So is your comment. Go Bucks
Remember the whole Maryland game. No one was great at stopping the run. Go Bucks
Why didn't you use this as your first comment? Bringing JTB into a story about a dB returning is irrelevant. It's been two years, it's time to let it go. Go Bucks
Your opinion is nothing more than cheap talk little man. Go Bucks
The rest of the team needs to show the heart and passion that Kyle Young plays with each time he is on the floor. Go Bucks
Maybe it was a Rashan issue and not coaching. Go Bucks
With the new rule that a player can play in four games without using a year of eligibility should have been monitored better by the staff. If your look at most of the players snaps and production, burning one year of eligibility looks wasted. The players that played 5, 6,7, games should of only played in four games and then redshirted.
What I see on the list is that everyone should have redshirted except for three players. Four games should give you enough of sample to see if the player is ready or not. I know this is all new and I'm just giving my opinion on this matter. Go Bucks
I also could have done without seeing "Drake the Snake" pictured in this story.
Flyover picture is amazing.
Last seven years of UFM coaching The Ohio State University has been historical in so many ways. From real life Weds, to recruiting, being in the CFP conversation each year, Big Ten Champions and National Champs, and the 12-0 team that lead to the start of his era. I can't help to wonder what if the BM bs never happened or if Drake would have only suspended the real individual who dropped the ball on the ZS debacle, the AD, if we would be saying goodbye to coach this early.
We all have flaws, including coach, but I truly believe his flaws were always with the best of intentions with his beliefs. I learned a lot from coach while watching him go through his adversity. The biggest one was to always step back and look at how you handled the situation at the particular time and inventory inside yourself to see if it could have been handled a better way. If it could of, own it, and never let it happen again . Learn from your mistakes so you don't make them again in the future. E+R=O I use this nightly as a LEO here in our beloved State so that I make the right decisions so I get to go home to my wife and kids every night.
I think coach is a great family first guy, a players coach, high character man with morales and great faith. I love the drive, compassion, and intensity he has for winning on the field or in life. I know the the suspension burned his ass and he is pissed and he took it like a high quality character man, put it on the back burner and got behind the plow and lead this football team to a 13-1 record. Beat the TTUN, Big Ten Champs, and Rose Bowl Champs. He may end of coaching again one day and kick Drakes ass for good measure somewhere down the road like he did to our Troy Smith lead Buckeyes in the championship game, but I'll always treasure his time as our Buckeye coach. It ended way to soon. Go Bucks
When was the last time you were in the playoffs or playing for a national title? Go Bucks