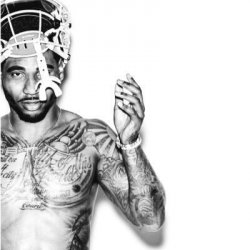 JimmyVanP
---
tOSU (via Cleveland)
MEMBER SINCE September 02, 2017
20 year old junior at tOSU. Been to most every home football game since 2006. #MakeOSUBballGreatAgain
Favorites
SPORTS MOMENT: The Game 2006/2016, Cavs championship, Braxton Miller vs Wisconsin 2011
COLLEGE FOOTBALL PLAYER: Braxton Miller
COLLEGE BASKETBALL PLAYER: Aaron Craft
NFL TEAM: Panthers/Browns
NHL TEAM: Penguins
NBA TEAM: Cavs
MLB TEAM: Indians
SOCCER TEAM: lol not a sport
Recent Activity
but but but Delpit is better than Okudah according to the Thorpe committee
If Kaleb comes back I'd put us at 6, if he doesn't I feel 13 is fair. While Towns and Sueing should be huge additions, they haven't proven anything yet and could end up having a lesser impact than we expect. Hope that doesn't happen of course, but all in all I feel like EPSN's list as a whole is pretty solid.
Danny Hummer would like a word with you about being the 9th player to suit up tn
doesnt have carsen edwards to bail him out for 30 a night anymore
in my honest opinion, their true freshman bryce young is gonna beat out mac and lil tua for the starting job
hes super talented and saban has shown he has the balls to play the most talented qb regardless of age
ummm theyve dealt with more injuries than anyone this season forcing them to play several walkons and making them fall to 10-13
now that theyre near full strength it took a couple miracle baskets for a very good duke squad to beat them. just sayin
I'd honestly say with the unpredictability in the conference this year with each team having legitimate 50/50 shot to win every game, it's more probable than possible 12/14 get in.
I'd love to see him shine in Tennessee if Henry decides to leave and get paid.
pretty clear it was a shot at him considering op said "tathan"
as someone who had multiple classes with him while he was here, I only hope for success for him, I just find it weird most of the people on this forum can't move on
weird how obsessed you all are with him
loved hearing the announcers debating on whether or not he was an nfl qb, only for the next 5 minutes they're ripping him for overthrowing his receivers by 5-10 yards
I personally would love for Helfrich to take over for Yurcich.
i forgive you as long as you watch all the march games
so glad we moved on from these guys/they moved on from us. didnt seem like any truly wanted to be buckeyes and all had their contributions to the downfall of the bball program
i really thought grandstaff was gonna be the next great shooter here tho
hows he gonna deliver chipotle now??
playing his way into the lottery
but I thought it just meant more :(
It's actually tough to keep winning year in and out with freshman. Yeah, talent is obviously there but you need older glue guys and Kentucky struggles to get that usually. At least for every Duke freshman they have guys like White, Baker, O'Connell, and Goldwire that know how to play in tough games with their experience.
No, he's very happy being the top coordinator in the country
I had a 4.20 (yes im serious) first semester of my freshman year since 3 of my 5 classes offered extra credit
could move up to #2 with maryland currently struggling with illinois