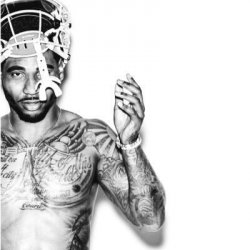 JimmyVanP
---
tOSU (via Cleveland)
MEMBER SINCE September 02, 2017
20 year old junio at tOSU. Been to most every home football game since 2006. #MakeOSUBballGreatAgain
Favorites
SPORTS MOMENT: The Game 2006/2016, Cavs championship, Braxton Miller vs Wisconsin 2011
COLLEGE FOOTBALL PLAYER: Braxton Miller
COLLEGE BASKETBALL PLAYER: Aaron Craft
NFL TEAM: Panthers/Browns
NHL TEAM: Penguins
NBA TEAM: Cavs
MLB TEAM: Indians
SOCCER TEAM: lol not a sport
Recent Activity
He looked decent. The Skins line is horrendous, and it's not gonna get any better with their star tackle Trent Williams saying he never wants to play another snap for them. The interception to Greedy Williams it looked like he forced, the one that Mack Wilson took back for a TD was just a great LB coverage play imo.
Honestly, I wouldn't say he's totally ready to be the starting QB, but when you look at the Skins schedule for the first half of the season, I think they'd be better off not playing him and risking him getting injured in games they won't win anyways.
If anything, Herbie is almost too "neutral" on OSU to the point where he's starting to sound against us lol
Then there's Jalen and Desmond...
pls stay on the roster :(
Yeah, it was like us and Tennessee for the longest time until just a year or two ago when UT lost more than 7 games.
feels like we just beat bama in football
Zach basically said all this in his podcast a bit ago too
Florida's the only one that stands out to me. TTUN and LSU, and maybe even ND could lose several games but I don't think finish unranked.
rodney anderson, and he got injured. sermon pretty much took over after that
i knew the "qb job" was gonna be in here and yet im still pissed off
Dakich said he was banged up, but Im not 100% sure thats why hes not playing
Really? Maliks good dont get me wrong but all 3 of those guys are ballers. Maybe Malik over Micah, idk
When your kicker is your best batter... ironic
Probably a good thing for them. I know they aren't exactly a top tier school, but they haven't really done anything relevant since Norris Cole was there
Tate looked good for the Nuggets last night as well
"will osu experience a dropoff in recruiting under ryan day??!!"
just to be different ill say 2016
ended up pretty poorly and the offense was atrocious at times but the D was really fun to watch and the amount of top 10 opponents we faced that year was crazy. 6 total i think. also was really cool at the time to see the committee put us in the playoff despite not winning the conference
but that would smell horrible
i have a direct quote from shaun wade who said "the D's gonna be nasty this year, promise"
make it the 31st example of the D coaches being on the same team
who cares if we lose just dont get blown out by a shitty team. especially one that the whole country has been pegging as an upset pick for weeks
Minnesota 10-2 Iowa 9-3 ooooooookkkkk buddy lmao
well good thing fields has quincy avery to help him out