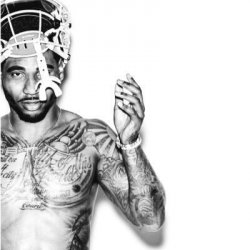 JimmyVanP
---
tOSU (via Cleveland)
MEMBER SINCE September 02, 2017
19 year old sophomore at tOSU. Been to most every home football game since 2006. #MakeOSUBballGreatAgain
Favorites
SPORTS MOMENT: The Game 2006/2016, Cavs championship, Braxton Miller vs Wisconsin 2011
COLLEGE FOOTBALL PLAYER: Braxton Miller
COLLEGE BASKETBALL PLAYER: Aaron Craft
NFL TEAM: Panthers/Browns
NHL TEAM: Penguins
NBA TEAM: Cavs
MLB TEAM: Indians
SOCCER TEAM: lol not a sport
Recent Activity
probably in the minority here but i would gladly take him as our coach
he was just never gonna play be honest with yourself
hes already been on campus he enrolled early
these fpi results came out a while ago idk why they're just posting them now
i distinctly remember looking at it, having a good chuckle, and moving on with my day
nah DPJ is the real deal imo
Hopefully little Marvin works out better than little Carter did
not that year but the following year when we already knew what jt and cardale could do
Please just figure out the linebackers
yeah maybe Bama had 60k tickets SOLD but theres no way they had more than 40k at the game lol
My god this team is loaded
so him and UCLA are a perfect match then?
thats not a rumor it's true
hes really talented but i dont see why we would take him honestly
its the direction a lot of nfl teams are going and if white can turn into anything that even resembles jamal adams i'll be ecstatic
fuller and young maybe more so than harrison
does jack sawyer count? he was 1st team all state he could always play both football and basketball
right?????
nothings really expected of them, so when they show theyre putting in as much work as everyone else they're rewarded
either that or if they make big time plays like sinclair with 2 picks in practice
The way he made sure his heel hovered above the line to ensure it was a charge might be even more legendary than the shot itself
Yeah Fab Melo (RIP) got suspended before the tournament, but we should still have been favored either way imo
shouldn't be too hard to convince players to come to duke lol dont think you need to pay them
the problem with always being a high seed >>>
yeah that kyle murray guy is a lot better. he can hit his receivers perfectly every time since there's no one covering them in a 10 yard radius
this Furman Xaiver championship gonna be wild
Big improvement from the 4 teams that got in last year