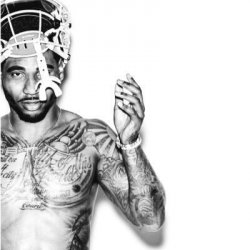 JimmyVanP
---
tOSU (via Cleveland)
MEMBER SINCE September 02, 2017
20 year old junior at tOSU. Been to most every home football game since 2006. #MakeOSUBballGreatAgain
Favorites
SPORTS MOMENT: The Game 2006/2016, Cavs championship, Braxton Miller vs Wisconsin 2011
COLLEGE FOOTBALL PLAYER: Braxton Miller
COLLEGE BASKETBALL PLAYER: Aaron Craft
NFL TEAM: Panthers/Browns
NHL TEAM: Penguins
NBA TEAM: Cavs
MLB TEAM: Indians
SOCCER TEAM: lol not a sport
Recent Activity
could move up to #2 with maryland currently struggling with illinois
Ive been watching this guy make fun of his own team for a couple years now, at least he kind of gets it
I'd normally agree with you but again you never know. Everyone in the world thought Tua had the Heisman in the bag and then one bad game and Kyler snatched it.
spoken like a true SEC player
I've agreed with pretty much their entire rankings every week this year tbh. At least 1-15 for sure
not giving tate a chance after losing to FIU? yikesss
"do you ever feel bad for them being 7-0 and all?"
urban, instantly: NO
Yeah and it's also Rutgers...
Who knows how good of a HC Ash would be if he went to some random Big 12 team instead, for example
That 17 recruiting class is gonna go down as one of the all time greatest classes to ever play here wow
Got 6/7, missed the one about facing a top 10 team smh
Still gonna cheer him on when we face him in the NCG, just gonna go against every single other player they have
I sacked him in high school and I wasn't the best at football
The ACC not having a single team ranked is an absolute joke
*besides clemson ofc*
leave it to Jameis to give him his first...
Michigan
Notre Dame
Tennessee
Texas
Georgia
2011 didnt count anyways smh
last time we actually lost to michigan was 2003
Taggart needs to go. I can't remember a program that has gone from perennial elite like FSU to complete dogshit like he's made them
wait hes from Ohio? how did we NOT recruit him wtf???
Min St has... Adam Thielen and that's probably it
Oh for sure I know it's a small sample size and that stats can be very misleading, but my ultimate point is it's not like he can't throw
He had a higher passer rating than Haskins last season but OK
I don't think the talking heads actually watch the football games