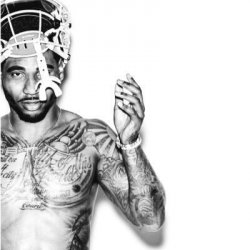 JimmyVanP
---
tOSU (via Cleveland)
MEMBER SINCE September 02, 2017
20 year old junior at tOSU. Been to most every home football game since 2006. #MakeOSUBballGreatAgain
Favorites
SPORTS MOMENT: The Game 2006/2016, Cavs championship, Braxton Miller vs Wisconsin 2011
COLLEGE FOOTBALL PLAYER: Braxton Miller
COLLEGE BASKETBALL PLAYER: Aaron Craft
NFL TEAM: Panthers/Browns
NHL TEAM: Penguins
NBA TEAM: Cavs
MLB TEAM: Indians
SOCCER TEAM: lol not a sport
Recent Activity
Min St has... Adam Thielen and that's probably it
Oh for sure I know it's a small sample size and that stats can be very misleading, but my ultimate point is it's not like he can't throw
He had a higher passer rating than Haskins last season but OK
I don't think the talking heads actually watch the football games
imagine thinking either even comes close to south parks excellence
but but but Schiano is a BAD PERSON!
Chase Young's boutta go for the single season sack record this weekend
There's not a certain #59 jumping early so he can retreat 5 steps backwards this year. Just sayin
God why are all Michigan fans so weird
cant prove its him tho
could be good ol boy dabo for all we know
its like 90 degrees outside
Foster, LJ, and Venables would be very high on that list then
for once espn likes us a lot more. has had us as high as 7 in their too early poll, and we're lingering around 13 right now
maybe miami should play tate, 2-2 with 2 very unimpressive wins isnt a good look for them
NFL thought Coleman, Doctson, Treadwell, Fuller and others were better LOL
considering chambers who's technically our 5th string rb is marching down the field by himself, i think we're fine at rb
but i get what youre saying
sick write up bro. solid read
Even 2 weeks ago when I met a lot of Cincy students before and after the game most were totally fine with OSU winning
maybe its time to switch one of their 10 scholarship QBs to RB...
He was in the discussion for Rimington... which would have been our 3rd straight award winner at that position despite all 3 being former Guards.