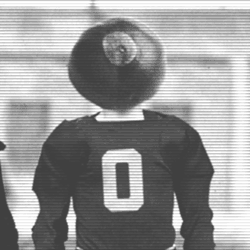 JHellman3
Youngstown, OH (via Youngstown, OH)
Member since 21 February 2014 | Blog
Recent Activity
Hilliard's tweet after Baker's announcement.
https://twitter.com/jhilliard47/status/524732036805058560
How can you talk about the 2002 class and not mention Maurice Clarett? The 2002 USA Today High School Offensive Player of the Year.
Thanks. Didn't have time to click on the links when reading the article. Hopefully, Bennett and Miller perform well enough to meet those draft projections. I have my doubts either goes nearly that high, but if they do that should mean another great season. Go Bucks!
It would help if we knew how the author defined "valuable". In terms of revenue generated Bennett isn't close to Braxton. It would be hard to argue that losing Bennett would be a bigger loss than losing Braxton in terms of wins. Great D Line depth, two unproven commodities as back up QBs.