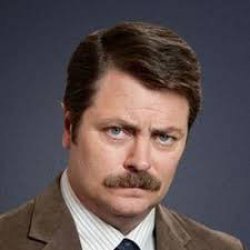 jhart
Naperville, IL (by way of Columbus, OH)
MEMBER SINCE February 21, 2011
Favorites
NFL TEAM: Kansas City Chiefs
NHL TEAM: Chicago Blackhawks
NBA TEAM: Haven't watched the NBA since Jordan
MLB TEAM: Chicago Cubs
SOCCER TEAM: Hahaha...no.
Recent Activity
[whispers] I like the noon (11 am my time) games... [/whispers]
Seriously...go to Kohls and buy a black Hanes T Shirt for $5. Why is this so difficult for people?
I'm right there with you. I don't mind the idea of the black jersey, but I hate this execution of it. It's too much of a "Let's black out our jersey...but maintain all the elements of our standard jersey...and splash a lot of scarlet in it".
I wish they would create a wholly unique jersey for the black out. If you're going to do it, go all freaking in. Lose the helmet stripe, do something nuts with a logo on the helmet...go ALL black, or black with shades of dark gray for highlights...be minimalistic but purposeful with the use of the scarlet...maybe just on the helmet stickers? Just wipe the slate clean and go nuts.
LOL...keep scrolling and see a comment by Dillon...hilarious. You called it.
I find the whole transfer thing/experience with OSU/Alabama vs *ichigan interesting as it's a bit of a view into the mentality of the programs. I think the actions taken by Ohio State and Alabama show the programs as very confident in their abilities to field competitive teams. They're not going to block a player who wishes to take his talents elsewhere, and in fact will help them, because they know they will be fine going forward. Perhaps a rising tide thought process, etc.
*ichigan/Harbaugh on the other hand...the actions perhaps suggest a mindset of low confidence in their ability to field competitive teams. You want to transfer? Fine. Good luck. We're not helping you.
I dunno, just my $0.02.
For those of you not well versed in betting odds, that negative number is how much you would have to risk in order to make $100.
Thank you.
Agreed. Yeoman's work. Well done.
Forgive me for not considering Nick Bosa's ability to bend when pondering Ohio State's most freakish athletes. It will not happen again.
#benditlikebosa
...I'm sorry, that was bad...
LOL, beat me to it!
Can you believe I actually fretted about that higher once upon a time?
*hire
Just another remind that while it may seem like I know everything, I remain fallible.
Fact Check: True.
Break out the Drum and Fife!
"restaurant" gets me all the time! That, and for some reason, "prairie" always gives me a double take.
I, admittly not the smartest man in the world, was slightly confused by the Skully post and the article it linked to...is it that Tech is building an on campus studio for the ACC Network, or that they are pitching in $10MM for a centrally located studio (assuming along with other member schools)?
The skully read, to me, like the former, but the article read like the latter...maybe I need another pot of coffee...
3 other guys and I will be there rooting for the good guys!
Agreed. I did NOLA for the first, and only, time about 2.5 years ago.
The quarter is worth it just to experience it, but it's a one and done thing. I wouldn't invest too much time there.
The Bulldog is a cool spot. The area kind of felt like where young professional natives of NOLA hang out, and it did have a decent tap list when I was there.
If you're into beer, I couldn't recommend Courtyard Brewing more. It was awesome. Avenue Pub is cool, and had an eclectic draft list. NOLA Brewing was better than I anticipated, and - at least at midday - walkable to/from Bulldog. DBA was cool too, on the edge of the quarter and felt like it was in an art-ish area.
Holy crap...that Goodyear article on Jalopnik is...not good. That has to rank up there with the Pinto, or worse.
Nice pull!!!
Wish I could up vote more than once for this underrated flick of my youth.
Kathy Ireland as the place kicker? Yes, please.
Everybody sober, exchanging gifts for people I wouldn't even invite into my house. Somehow, you always end up with a bottle of Bath & Bodyworks hand sanitizer. Thanks, Cindy.
There's a LOT of truth to this...
But save them for Illinois or UNLV. Stop adding distractions to games like Penn State and Michigan that require no manufactured juice. A peaceful world is built upon compromise.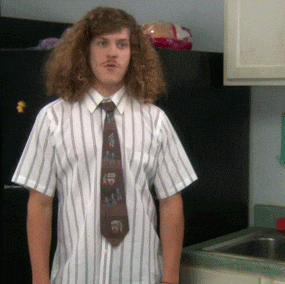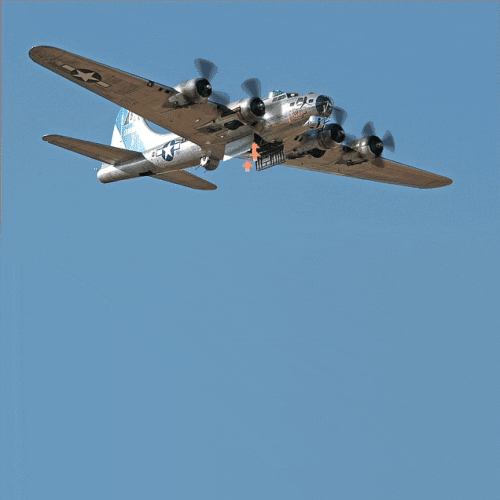 I think the mystique of the award itself has decreased a bit recently.
Maybe it's a factor of who's won it the last few years (as noted above) and/or...in my opinion, more so...it just goes to the best QB or RB on a winning/the best team. This makes it incredibly boring. As the season draws to a close, you pretty much know who's going to win. I mean...Lamar Jackson has a better year than the year in which he won the Heisman, and he finishes third? It that a factor of Mayfield and Love being that much better than him, or that his team finished 8-4?
Weak attempt at humor with a Seinfeld quote ("The worst, Jerry")...I wouldn't classify them as the worst fan base, but they're not great, and not representative of the average Wisconsin folk I've encountered. Almost Jekyl and Hyde-ish.
I've heard similar about Penn State fans being horrible.
I can only speak about my experience in Madison in 2010, and they were jerks. The only non-jerk fans I came across were a gray haired couple that set up shop next to my entourage, and we attempted to befriend them and share our tailgating bounty. Not surprisingly they declined...(I would too if I were them, we were half in the bag by the time they showed up!).
When I was in Nebraska last month multiple Nebraska fans I encountered said the same thing about Wisconsin, that hands doen their experience in Madison was the worst for them. It got to be a joke amongst us, "We like being in the B1G...but Wisconsin...they're terrible." - Nebraska fans.
And though they've spoiled Ohio State's season a couple times (those that remember the 1980s might say it was more than a couple), I just can't find any hate in the charred apricot that is my heart for the Badgers since Bert Bielema moved to the Ozarks to extort a public university for millions of dollars in buyout money.
I'm assuming you've never been to a game in Madison.
I live about 1.5 hours south of the Cheddar Curtain and will say this...in general the people of Wisconsin are great, the culture up there is great...but Badger fans? The worst, Jerry.
...I actually don't mind these?
If I were doing it though I would go all gray...so just a different tone of gray for the sleeve stripes and numbers, while leaving the scarlet O for a pop of color on the collar, and maybe one on the pants. Hoping the lids are a matte finish.
I was going to post something about this myself...if I was an employee and there was no talk about the future, I wouldn't be feeling too confident.
In my experience there last week, the Nebraska fanbase wants 2 things: Frost for coach (there were a lot of election themed "Frost 2018" t-shirts), and, surprisingly, they're waiting on Osborne to pass away to eliminate his lingering influence on the program (their words).
I was there last weekend, and would second Pastor's comments. The fan base, and the people of Lincoln in general, were very pleasant. I received a lot of 'Welcome to Lincoln's while walking around. I didn't her any negative comments made to either me, or anyone else. There my have been an odd look, or two, here and there...but those originated from the younger side of the fan base. The people we sat around in the stands were nice, and almost funny in a self-depreciating kind of way (hope you don't beat us by 50, rooting for first downs, etc.).
I thought this was kind of funny...I was curious to get their feedback from a fans perspective on joining the Big Ten. Across the board they like it from a financial viewpoint, but they all talked about feeling like they're on the outside looking in. They also talked about how they felt like it was a hit to their recruiting, saying not regularly visiting the Texas schools for games limits their ability to recruit that state. And the funny thing, everyone I asked the question to finished their comments up with a, "...but Wisconsin...they're terrible." comment...referring to the Badger fan base being less than hospitable to them when they've played there - saying they've never experienced anything like it before.