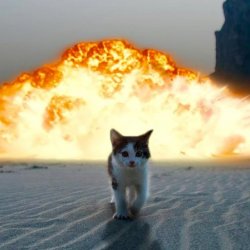 jgarverick
---
Honolulu (via Fredericktown OH)
MEMBER SINCE August 29, 2015
Favorites
SPORTS MOMENT: Home on leave from the Army watching the 02 national championship with my dad after 6 months in Afghanistan. I had pneumonia but managed to pull through. It was a long stressful night. What a game!
COLLEGE FOOTBALL PLAYER: Archie
COLLEGE BASKETBALL PLAYER: Jim Jackson
NFL TEAM: Cleveland. Yeah I know.
NHL TEAM: Chicago
NBA TEAM: Cleveland. Mostly by default.
MLB TEAM: Cincinnati
SOCCER TEAM: USA. Every four years.
Recent Activity
I see him as more of a runner than a passer.
Northwestern has a new QB this year. 5* transfer out of Clemson. Could make for an expensive ticket this year depending on how many wins come.
Not to mention the $20 million signing bonus the Browns don't have to pay to him. This is a deal.
So he had to watch the debacle that unfolded with everyone else, knowing that he had a hand in creating it?
--EDIT Sorry meant to reply to the original post.
You just beat me to it. I dont know enough about the process to speculate but it has to be a big risk even if the NFL gives compensatory picks or something like that.
Serious question... how big of a risk are NFL teams taking in drafting Murray due to his MLB potential? It would suck to spend a first round pic on a player that never sees the field.
They did this for the ND game this year. It's a decent revenue generator for them. The extras usually get given away or sold cheap and some people use them. The stadium is usually fairly empty so if they can get some of us OSU shmucks to pay for them and then some of their fans can pick up cheap/free tickets and fill the stadium a little more later, everybody wins, well except us.
KillrNut, that is absolutely true. So it does depend on the quality of the game as its played, as well as the perceived quality of the game beforehand.
Well it was bound to happen at some point. I can't say I'm all that surprised that it was Cavazos given his previous comments. Either way I'm sure he'll be quite alright and has many options. I have to think the uncertain future of the defensive coaching staff will come into play for alot of the recruits.
I always read your posts. They're like puzzles. Keep up the good work.
I had the exact same thought. I'll go with Kenny G. Technically Cardale was the backup to the backup.
Sounds like you didn't know what you were purchasing. I never had super high exceptions for student commentators when I paid the BTN Plus subscription. I suppose its reasonable to be upset that BTN Plus even exists, rather than just putting all the games on BTN. But to complain about voluntarily paying extra for something that's know to be of low quality, and then bitching about the quality, seems kinda dumb to me.
Are you on bath salts or something? No one has a clue what you're rambling about.
Screen? I haven't heard that name in years...
Why would you say something like this?
Good win. Like the <10 turnovers.
Also, BTN plus money grab is bs.
I'm not a good person sometimes.
Can someone try this in the NCAA football video game and tell me what happens?
Possibly, but I bet there are a few matches they would lose consistently. Athleticism can get you a lot in the trenches and you can't learn speed.
Offensively, it would be ugly. But I'm assuming you play very simplified coverages and schemes on defense. About a ten play set on offense with mostly option looks and deep balls. Illinois does start 16 freshman or something crazy like that so while they've been playing those positions longer, they're are inexperienced in a college sense. You'd have to hope for a near shutout on defense for it to work though.
Only because fatigue is an issue. If not for that, I think it might actually be possible.
I noticed the passing as well and I think a lot of that has to do with guys keeping their spacing and making themselves available when others are driving. Really good fundamentals to see.
Also, the team just physically looks better. I have to think S&C has improved and I'd like to hear more about how the nutrition program is going.
Wear some comfy shoes. The seat area is so narrow that sitting is nearly impossible.
So... what do the other 50% of the idiots want?