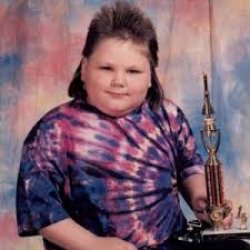 Jelligrim
---
MEMBER SINCE November 29, 2012
Favorites
SPORTS MOMENT: 2002 National Championship game
COLLEGE FOOTBALL PLAYER: JT Barrett IV
COLLEGE BASKETBALL PLAYER: Aaron Craft
NHL TEAM: Jackets
MLB TEAM: Cincinnati Reds
SOCCER TEAM: Crew
Recent Activity
Wow, what a nice spread he has!
Carlos Snow's scarlet Pony high tops!
I remember as a young kid seeing Marty pushing a shopping cart in Cherry Grove Kroger wearing sunglasses being as cool as a fan. I remember being completely star struck. Loved listening to the games with Marty and Joe. Feel less and less Cincinnatian each time another great one steps down or passes away. It will be hard to listen tomorrow.
I am the proud owner of a Toto and it is life changing! Currently upgrading to Toto S350e model because lifting the seat is such a hassle!
We played Rudzinski in the GCL every year and he was a absolute tank! Always respected him on the field. I love these uniforms.
Still makes me laugh everytime!
That move at 2:17 was reminiscent of Braxton!
Hire EA developers to custom make my own NCAA 2019.
We are still in a better position with Fields and Chug than we were with Bellisari and Moherman. That was a painful time!
UCLA will no doubt make it to the tourney, but sadly will probably never see the sweet 16.
Is it just me or does Baldwin remind anyone of Johnny Walker from "Johnny Be Good"?
Next year will be the first in many years with a true point guard since Craft. No disrespect to Silk, Lyle, Tate, CJ and Woods but they all played out of position. I can't wait to watch a game without sloppy passing and ball handling that has plagued this program since Holtman has been here. I'm excited to see how Muhammad, Washington and Young further develop this offseason. Next year will be good but the '20-'21 season will be special.
That's Lloyd Gross not Toby Flenderson.
I had a History 101 Professor who would say "for all intensive purposes" multiple times a lecture. It drove me crazy. If one is not going to use the phrase correctly don't use it at all.
Wendy Can't Understand Normal Thinking.
CFPC quickly becoming "fake news" in my opinion especially after last year's "razor thin separation" then back tracking.
Vrabel should get the band back together.
Still waiting for Blue Smith. Anyone know what is going on with him?
Anytown, USA, the same place I tell telemarketers.
Tim May > Paul Finebaum
Tim May > Paul Daugherty
5 UM players equals from a team with 5 losses. The UM hype is back to Jim Harbaugh first year levels.
Dick LeBeau> Chuck Norris