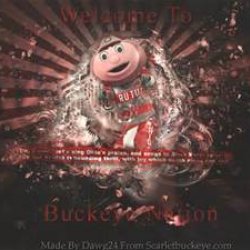 jeezy78
---
MEMBER SINCE March 21, 2014
Recent Activity
What a thoughtful and well crafted statement Danny! You've shown yourself to be a absolutely stand up young man and stayed true to OSU throughout the process; some university is getting a hell of a young man and you will do the state of Ohio and the city of Columbus, as well as your parents, proud. Very mature of him to put his best interests first and still remain respectful. The jury is out on what type of player we lost, but damn, we lost a hell of a kid off the field!
After the curb stomping Bama gave USC, Herman should be on speed dial. He would kill it in SoCal with all those recruits and resources; hell, he is killing it in Houston and his team is in a Group of Five conference having already beaten Oklahoma and FSU soundly. I think much depends on whether the Big 12 adds Houston or not.
Age specific reference; I was a young man , she was a young woman. Didn't realize a typical first bj had that many layers.
Saturday will be like Christmas morning or my very first blowjob from a young woman!
I take that back, Saturday will be second to my very first blowjob from a young woman; still exciting but a close second!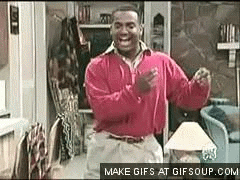 Okudah is a CB for us and Wade's commitment is shaky at best. This kid can be our Safety with Okudah sliding over plus he keeps us rolling in Georgia. I like it!
Haskins is obviously putting in work to be a true Freshman and have lost his stripe already. I think next year's QB competition will be insane between Burrow and Haskins( caveat that Barrett leaves after this year). This year's group is much more focused on the task at hand and I'm sure not having damn near 15 NFL players set in roster spots only helps.
I hope this continues all year; it will only add to the fuel Urban needs to keep this team motivated and playing angry!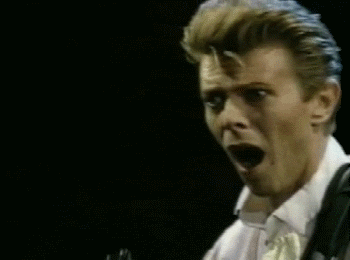 Well personally, I am shocked; nothing like that happens at TSUN!
This is how we leave Ann Arbor!
This absolutely describes how I feel with camp starting.
I think Worley is going to have his hands full holding off Baker all season. I personally don't care who is out there as long as it's our 3 best LB's.
The Secondary is just a matter of reps and youth getting actual game action; tons of talent just unproven like much of our team.
I think Samuel needs 8-10 carries a game and we need to try and get him in as many mismatches as possible out of WR/H-Back sets.We need a minimum of 35 carries per game( QB runs included) and around 20 passes would help keep a good balance.
WR this year should be a strength by the end of the season. I have no doubt they will produce based on sheer volume of talent.
I think the true worry is health, but you can't worry about that; it has to be a next man up mentality. We have a roster littered with 4 and 5 star talent so no excuses.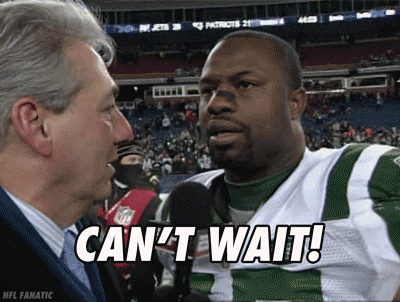 I wish someone close to Dobbins explains to him that this is big boy college football, and taking another back is a necessity, not a slap in the face or not being loyal. If he were to get injured would that loyalty help the team fill his void or would having another capable back do that. He needs to sit down with Urban and have a grown man conversation; most good or great schools are taking 2-3 backs per year and we are no different, especially with our numbers. We are probably going to take 2-3 over the next 3 years depending on redshirts and performance. Perfect example is the Harris kid at Bama; #1 back in the country and they are actively trying to add a third back to their class. You can't afford to not try and add Akers. I could see a scenario where Akers commits, Dobbins flips to Texas or stays, and if Dobbins were to flip, we could go after the Ellison kid from Ohio( granted he stays healthy this year).
Jamaree Salyer aka Orlando Pace Jr. and yes I will take him as well.
It is never wise for rookies to hold out; you miss valuable time and generally it doesn't work out well.You are falling behind each day and need to live in your playbook. I respect you want your money, but get your agent to get this done and get to camp asap. This isn't Ohio State, you have done nothing yet in the NFL and aren't getting any closer to by holding out.
Release the wolves! I can't wait to see this team develop!
Be careful what you wish for young man. That tough talk didn't work out so well last time!
Add this kid to Cooper and we are going to be terrors coming off the edge for the foreseeable future! This in addition to Bosa's versatility and our group of DT's and we are building monster depth.
I'm pretty sure both Martell and Haskins are killing it in helping sell the recruits on being Buckeyes! I would think Haskins can help with the kids that are coming on campus, while Martell can continue to work on kids at national camps like the Opening and all star games! No need to downvote anyone based on semantics over who is doing what with each respective class. Bottom line is we are flat out recruiting at an all time level and we should all sit back and enjoy the show!