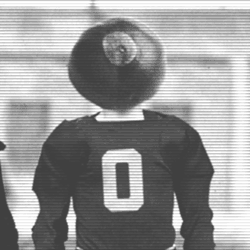 Jeety
---
MEMBER SINCE January 23, 2020
Recent Activity
This is sad... if you are a donor or alumni make your voice heard. $ talks
I actually think the danger is from society as a whole, the football does not change the level of risk. If you think without football season the kids are going to sit in their rooms isolated, you are as dumb as our country's coronavirus response.
Mac was in a financial pinch because they lost their OOC paydays. The power five have a lot of money to lose... not to mention the numbers have gone down since mid to late July... I doubt they cancel anything today. I think this is related to the Big Ten United players demands to make sure they can meet those demands. Just because Ohio State has good protocols doesn't mean the enitre Big Ten does.
THIS X 100... thanks insiders.
I don't think they will give up just because they have a major location advantage. I was just reading this and a few things popped out to me. https://cfbsaturdays.com/recruiting-battle-emeka-egbuka/.
1. Man if he decides for any reason to be close to home there is only one school within 2,000 miles in his final 4.
2. Thought it was really interesting that the only head coach not mentioned to be in regular contact with Egbuka is Dabo. Seems strange that Dabo would not be on the phone with him regularly like Day, Riley and Lake appear to be.
3. Other than Washington his three finalists have had a lot of success with receivers being drafted. Kind of connecting the dots with number 1 here, Washington is only on the list because it is close to home, the other three are there because of their offense and ability to get receivers to the league and play for championships.
4. The running joke around here about Caleb Williams is accurate. There are players on all of his finalists recruiting him and he seems to have good relationships with McCord and Gee Scott and also Sam Huard as well. Williams impact is overblown by Oklahoma people.
Go Bucks!
Beep beep
Keeping mick and pantone were the best thing that happened for Ryan Day.
We are in the Top 5 for Leigh and I think doing better than we are given credit for... saw this rundown on my favorite site : )
https://cfbsaturdays.com/recruiting-battle-tristan-leigh/
I have a few thoughts on this...
1. Alabama told Latham we have too many tackles? They got Brockermeyer, Latham and are still recruiting Leigh??? Plus they have Ferguson and the other Brockermeyer. That's 4 high quality OL committed already and still trying to get Leigh.
2. Interesting that Ohio State is the only school where academics are mentioned. If it matters at all to him we should be the easy choice then, we have everything the other schools have plus the best academics.
3. Love that Henderson is such an active recruiter for us. This kid is worth his weight in gold to this class. Great player and recruiter.
4. Watch out for Oklahoma... you know the Caleb Williams effect is coming. :p
But this is why you have to love recruiting, some schmuck like me sees a picture on twitter, does no fact checking, makes up a theory and posts it on a board... and it spreads like crazy. Lol.
Tunmise Adeleye
https://www.buckeyesports.com/scouting-report-tunmise-adeleye/
Jordan Hancock
https://cfbsaturdays.com/jordan-hancock-scouting-report/
If the Buckeyes stopped recruiting today (which they obviously won't) this would be the #4 class in the country in the 2019 rankings... with only 18 kids. WOW!
Is Leigh deciding anytime soon? Or will he wait into the fall?
There should be a separate rating for specialists. It's not right to call a kicker a five star because kicker's almost never getting drafted high. Just have a separate rankings for them and don't count them in the class rankings.
That said TTUN has a DE commit that is ranked lower than their punter commit...
It bothered me that Clemson hit basically 4 big plays on us, 2 screens and 2 QB Draws... The first one is whatever, but then we need to make that adjustment. All four rely on the defense being over aggressive and not adjusting well after the first one.
Point being, booth adjustments are critical because if a team sees something that works they will go back to it and similar plays.
Maason Smith says nice things about a lot of team. Don't read anything into that.
I think even when he committed to Clemson he said before he visited Clemson in his mind he was committed to OSU. I always felt like as the glow of the Clemson visit wore off those feelings would come back. Dabo did himself no favors with the George Floyd situation either. Love Hancocks game hopefully we lock this one up.
Players can wear a mask in locker room. Like we wear a mask everywhere else.
Garrett Wilson's catch against Clemson was incredible, I know we lost the game but that was amazing.
Donovan Jackson
https://cfbsaturdays.com/donovan-jackson-scouting-report/