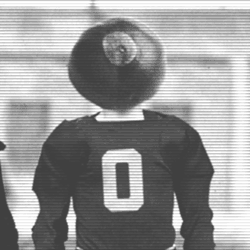 jedkat
---
MEMBER SINCE December 26, 2011
Favorites
SPORTS MOMENT: MNC 2002. Celebrating in the stands.
COLLEGE FOOTBALL PLAYER: Gonzo
COLLEGE BASKETBALL PLAYER: Scoonie Penn
NFL TEAM: ugh, Bengals
NHL TEAM: Islanders
NBA TEAM: yuck.
MLB TEAM: Reds
Recent Activity
Because, well, Heather Dinich....
Ohio State is now Top 10 nationally in scoring offense (52.4 ppg), scoring defense (8.6 ppg), total offense (7.34 YPP), total defense, (3.5 YPP), rushing offense (6.1 YPC), rushing defense (2.4 YPC), passing defense (5.1 YPA), third down conversion rate (56.6%), opponent third down conversion rate (24.7%), sacks (4.8 per game), tackles for loss (10.4 per game), scrimmage plays over 20 yards (34), first downs (29.2 per game), and red zone touchdown percentage (82.1%).
Is that good?
Just put all the players earning in escrow - with the NCAA overseeing it. NCAA gets a cut off the interest and pays out to the player upon graduation. That's the quickest way to keep the NCAA relevant and create a standardized, national system.
I want these bad boys back
Mac Brown ladies and gents.
There is ABSOLUTELY NOTHING wrong with TTUN. I have no idea what you're talking about. All looks normal.
As a sax player and resident Band Nerd I thank you.
Growing up as a boy in the 80's, I thank Debbie Gibson.
Hey Joshua, this is great, thanks for doing this.
As a former player, what are your thoughts about DB's gloating over a pass break-up or contesting a catch? Did it ever annoy you when someone did it that wasn't, shall we say, consistent with pass coverage? Do you think it's done too much, too little?
Cheers
Small sample set, but currently leaning towards scheme and coaching as the problem.
Learn to count. Them's the rules.
As long as his wife is okay with it, I think it's fine.
Think the algo's F5 got stuck.
Couple of prunes. Yes prunes. They cook down to nothing and add great umami.
will be a good study. Same players, different coaches. One way or another we'll know which is to blame.
2015 was going to be a cakewalk.
like this?
only thing worse than your hair is your innate ability to gloss-over anything that doesn't tingle your jigglieshttps://t.co/zBlgTOy0yb

— john smith (@JohnNotabot) August 7, 2019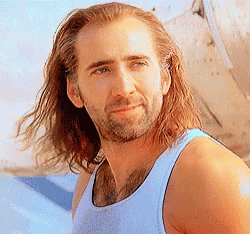 *PSA*
If you took any steps after the data breach to protect your identity such as signing up for credit monitoring from Life Lock or another firm, paid to freeze and unfreeze your credit report etc.. you can file those claims as well. You can also file for the number of hours you worked on your credit.
The details are on the website, but you could substantially claim quite a bit more than the $125 depending on what you spent. So before you sign off, remember to think back and take a look at what steps/costs you might have incurred.
2003 NC
1997 Rose
2009 Iowa
worst
1998 MSU
That's who I was thinking of.
4 top 100 receivers. Jeebus.