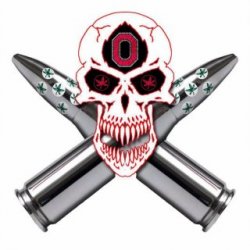 JDupler
Upper Arlington, OH (via Upper Arlington, OH)
Member since 20 October 2011 | Blog
Ohio State '07 - Husband - Father - Step-father
Favorites
SPORTS MOMENT: Ohio State - Michigan 2002/2005/2006/2016 - NBA Finals Game 7
COLLEGE FOOTBALL PLAYER: Jack Tatum
COLLEGE BASKETBALL PLAYER: Deshaun Thomas
NFL TEAM: Cleveland
NHL TEAM: Columbus
NBA TEAM: Cleveland
MLB TEAM: Cleveland/Washington
Recent Activity
That pullover...anyone have any idea if it will be released for sale? sick
Born in UA (golden ghetto), went to OSU, came back and started a family a few blocks from where I grew up. Howard Dwight Smith was (is?) my great grandfather and I currently have a daughter starting 1st grade as a 5th generation in the fall. Great place to live if you can get in, however the other suburbs (mainly dublin and olentangy) have either caught up or passed UA in education and are all cheaper to live generally, but the high school is getting completely torn down and rebuilt in the next few years, and the middle and elementary schools in the next 10 years due to the child population rising yearly.
The only thing that compares to the Buckeye love in Upper Arlington is youth sports and the Fourth of July. Great shoutout to our hometown Ramz.
I am a huge uniform dork and these (along with the home scarlets with the black numbers) are the absolute best. Along with the white socks/tights. Is it just me, or does the front numbers look larger than normal? I really do not understand why these are not brought back permanetly. The sleeve stripes is the way ohio state needs to look every week. And thank god we get to see the buckeyes with freaking buckeye stickers on their helmets. The only thing missing from the win over michigan were the buckeye stickers.
From a road trip point of view---Went with 11 other guys in an RV and stayed at the same hotel the Badger team was at...Really surprised, thought I would be in a keep-my-head-on-a-swivel mode the entire weekend but I ran into zero problems and actually watched the Tribe on Friday night at Kollege Klub (2 for 1 beers, i love college) with a lot of other (younger) people from Ohio. In the stands (not the student section) nothing nasty happened and other than the PA system being so loud (how is that legal) it was just like another big time away game. Nothing terrible, even walking around the stadium pre-game. I don't know if the fans have changed or they were still in shock from 59-0, but even the gameday signs were weak...very surprised. Even the RV lot was very subdued...was a 30 minute walk to the stadium but for a top ten match up night game with the hated Buckeyes, I was shocked. Has to be the 59-0 effect right?
half a spoon of rice, double chicken, all set.
For Ohio State pods - Dubcast and also Buckeye Talk from the Cleveland.com guys... on soundcloud, 97.1 drops a lot of buckeye related small pods/segments along with big ten and national college football reporters...gets the work days to fly by in the fall
each drop two a week, one review on Monday/Tuesday and one preview on Wed-Friday and it's tough to listen to all of them before each Saturday but here's my list in order...
1 - Audible
2 - Solid Verbal
3 - Shutdown Fullcast
4 - Podcast Ain't Played Nobody
The audible is very dry but I have been reading Bruce and Stu for years and they normally have great national objectivity and sometimes Bruce talks about smoking pot in college at the U in the 90s
RV group of 11 heading up Friday morning. Will be out at the bars Friday night. RV lot around 11ish on Saturday.
I have a Wisconsin question, but do not have enough stickers to start a separate forum topic.
My guys take an RV to one away game a year and this year is Madison. We get in Friday night and would like to know if anyone has any college bars that stand out? Google says check the streets of University, Regent and Park. I'm looking to mingle Friday night with Bucky's finest.
I came up alone in 2003 and didn't get to any bars. Thanks for any suggestions!
Thanks! My father has a brick with my mother's and sister's name on it.
Can't go wrong with Law and Order: SVU, unless you are not interested in a child rape case ending in a tidy 44 minutes
Anything under -14 (which I took before the suspensions were announced) and I am all over it. It could be close at the start, but as the game wears on and the coaching staff adjusts to what VT wants to do, the mismatches are found, the 3rd quarter could be a tire fire for the Hokies
Love the seniors representing.
Looks better than last year...which is pretty easy to do, but I see a little glimmer of something positive.
I don't think "freshmen qb" and "early injuries" offset a loss at home at night by 14 to this VT teams...out of the 1-loss teams, this loss has to be one of the worst...unless Ohio State beats Michigan State by 40 and everyone else by 60, no playoff for the Buckeyes
started off the week in great ACC fashion...VT is terrible. I cannot believe the came in here and whipped our ass...Thanks for all the feedback...
1) Ohio State Football
2) Cleveland Browns (1B)
3) Ohio State basketball/Cleveland Indians/Cleveland Cavs
Thanks for the recruiting tab at the top. Makes searching for updates 1000% easier.