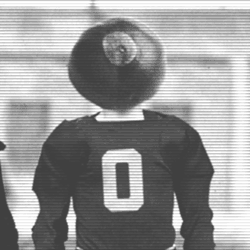 JCOOP22
---
Member since 22 November 2013 | Blog
Favorites
NFL TEAM: Pittsburgh Steelers
NHL TEAM: Pittsburgh Penguins
NBA TEAM: San Antonio Spurs
MLB TEAM: Pittsburgh Pirates
SOCCER TEAM: Bayern Munich
Recent Activity
thought that was only on 264..wonder how many tourists figured this out the hard way...
since you are going to be in richmond i really recommend you hit one of the 3 locations of the capital ale house. if your interested in trying a few different beers.
I believe that was eli apple correct??
Just curious on the type of fit and feel. Are they like the chive shirts(for you that know about this..chive on) or are they like a fruit of a loom T-shirt?
Well in soccer years that is very old..heck 30 is old in soccer lol
I wonder how the AAU is looking at the academic scandal in UNC now. Is this something that could revoke their membership?
WTH is that??? makeup much cause thats def. not a tan!!!
Yea i was talking about David west. Lol
But on that note the Spurs did beat the Warriors in the season series 2-1
You guys can take Johnson.. Then have the spurs gladly take West :-)
Mine too..but I'll be turning 33..I don't know about you but I don't know very many ppl with the 4th of July bday..cheers
the head to head collisions are a serious issue but i think the worst part is if you jump for a ball and your opponent doesnt. Then you get undercut( if you watched the game last night it happened to tobin heath, luckily the girl was still under her). I broke my hand and 3 out of 4 concussions i had happened this way in high school. Maybe thats why i dont remember doing the pre-test in college but i do remember it in high school.
Now that Jackson has visited. Is there a possibility with Jackson and Gary or do they just go with one?
Also saw im the write up withTristen Wallace about him trying to get Greg Little. How much of a chance to get Little here?
i dont know if this question has been asked or not but what if jackson and gary want in? will they find room for both or will they cool down on the other once one commits?
but they did have the cool hamsters lol
why not one of these?
http://www.jeep.com/en/renegade/#model=sport&color=omaha-orange&category=standard
i agree with osu07 nissan has too many transmission problems
Steelers fan here..I disagree with every pick they have had so far..Dupree will be a bust..2nd rd pick of 5'8 cb in golson..yes he had all them picks but with a 3rd grade it was a reach especially the fact that his potential will be reached as a nickel/dime cb(should of traded out of this pick at least)..3rd pick of Sammie Coates is just mind blowing..you have Brown, Wheaton and Bryant as your top 3..what the plan with Colbert and Tomlin is but as a fan you can tell im very unhappy with their picks.F-
kingdom of sorrow: screaming into the sky
kingdom of sorrow:from heroes to dust
otep:where the river ends
those are my favorite for doing legs and deadlifts..slow buildup then hit it hard..
as i lay dying, all that remains, woe is me, oh, sleeper, the acacia strain, attila, august burns red, the browning..thats just a few examples..
I might have to catch an ocean lakes game since it is right down the road..
ive done a few:
there is a place in chapel hill, nc right off unc campus that does a 5lb burrito challenge..lot tougher than i thought but managed to put it down..
then the toughest one of all..in yorktown, va a place called the county grill..they do an 8 wing challenge..ive done both the quaker steak and lube and the buffalo wind wing challenges and they dont even compare as i finished those..the sauce that this is made of is the carolina reaper(the hottest pepper in the world right now)...i managed to put down 4..my buddy put down the 8..the rules are..no liquids, cant stand up and no cursing(these things make you want to) these things will burn you 3x..going down, throwing up and when you are on the throne..absolutely miserable..they have a wall and once there is 25 faces on the wall they change the sauce to be even hotter..
id have to put the evan turner half court shot buzzer beater against mich. At the top
greg oden abusing joey dorsey was a pretty good one too
I didmt have a fav # until my 8th grade year for jv soccer..i was the last guy they called so i was #22..i wore it as motivation to prove ppl wrong all the way through select, high school and college. Maybe a little egotistical on my part but i was never picked last again lol..
What they call exotic dancing clubs..lol..you see more down at chix beach in the summer
Great movie..one of Brad Pitts best characters..+1 if i could