JCM
---
Hilliard, Ohio (via Memphis, Tennessee)
MEMBER SINCE September 01, 2014
Born and raised in Memphis, TN. Moved to Columbus in 1999 (age 23). Married in 2000 and we have 3 beautiful children (a 15 y/o boy and 10 y/o twin girls).

Now happily in my quadragenarian years (age 42).
Favorites
SPORTS MOMENT: 2003 Fiesta Bowl / or / 2015 College Football Playoff National Championship
COLLEGE FOOTBALL PLAYER: Chris Gamble
COLLEGE BASKETBALL PLAYER: Mike Conley, Jr.
Recent Activity
ND out there tonight like Rodney... Surely I'm not the only one that googled to see where this Podcast is based? I was relieved to see they are in Dublin, Ohio.
And I think he is moving his pivot foot.
Didn't see it, wasn't in that thread. My bad.
Back to the foul on Auburn. It was a foul.
I may feel badly for those Auburn players but not for Pearl. His Tennessee Vols weren't whistled against OSU for fouling Evan Turner at the end of the Sweet 16 game in 2010.
Que será, será...
I need to track down one of those warm up jackets that Coach Johnson is wearing. Nice and understated.
Yea, I tuned in around 3:15 only to be greeted with Christopher Cross "Sailing". Did a double-take.
They must be easing into their format because on my drive home I heard Blink 182. Not exactly a cohesive mix, but maybe the 3 o'clock hour was temporary.
Either way, it's very sad that Columbus can't have two sports talk radio stations on the FM dial. We already have multiple 60s, 70s, 80s, 90s pop/rock/r&b stations. I can't imagine the Arbitron numbers being that bad that they decided to dump the sports talk format.
Bummer.
"Coach Saban, are you going to mount a comeback?"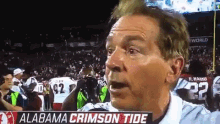 Ryan Day is going all Michael Corleone: "Today, I settle all family business". Super Dave Osborne Collection on Letterman, Part 2: Late Show, 1993-95
Super Dave Osborne Collection on Letterman, Part 1: Late Night, 1988-92
I'm sad to say this is one of those topics I actually waste time thinking about. Next to OSU, my biggest love is music. I feel lucky to have grown up with a boomer mom that always had the radio on in the 80s. I heard everything from Motown to Phil Spector, the Beach Boys and Beatles, Elton John to James Taylor — and a whole lot in between. By my teens I had gone back further into Doo Wop and early 50's rock, where it all began at Sun Records in Memphis. And then fast forwarded to my then contemporary surroundings with 'college radio' of the Breeders and Pavement.
And then... something happened. I think the music business just changed. I think it was in about '97 (or '98) that autotune became a viable software solution for pop music producers. Digital recordings started to become the norm over analog. And by the turn of the millennium; the whole Napster thing was happening.
A whole generation came along and has now passed into their 30s having never known what it was like to save your money for a few weeks from cutting the yard for mom just to go get that R.E.M. or Public Enemy tape you'd been coveting. And how much you would play it to death, and have to use a pencil to respool it when it started to wear out.
Everything's for free and at your fingertips... there's really no mystery anymore to anything. Even porn is not as lurid as it once was when my iPhone news feed has People magazine stories about Kardashian's every 12 hours.
(Insert old man yells at cloud image here)
I was right in the wheelhouse of the "Nevermind" whirlwind (age 16 when it came out). At the time I think it did speak to me on some level. Although I really preferred bands like Jane's Addiction, the Pixies, the Replacements, My Bloody Valentine, Jesus and Mary Chain (to name a few).
All these years later though... I couldn't and wouldn't listen to "Nevermind" (or even "In Utero", and I love Steve Albini's production style) if you paid me.
Was never a G'n'R fan but I appreciate the sentiment.
Bastards of Young > Smells Like Teen Spirit
I'll have to look that up. LOL
He appeared on Norm Macdonald's YouTube podcast a couple of years ago. Well worth finding clips (NSFW) if you can.
Norm did a killer impression of him on Jimmy Kimmel's show a few years back.
We never had Showtime but I loved his appearances on Late Night with David Letterman in the late 80s/early 90s. That was some funny television. Super Dave with his deadpan and Letterman playing along.
Fun stuff.