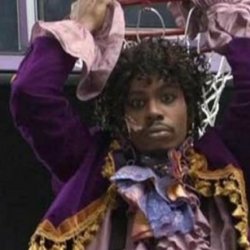 jccesner
---
Burlington, VT (via Columbus, OH)
Member since 06 March 2013 | Blog
Buckeye in Vermont. Kid til I die.
Favorites
COLLEGE FOOTBALL PLAYER: Raekwon
COLLEGE BASKETBALL PLAYER: Funderburk
NFL TEAM: Cleveland Browns
NHL TEAM: Columbus Blue Jackets
NBA TEAM: Cleveland Cavaliers
MLB TEAM: Cleveland Indians
SOCCER TEAM: Columbus Crew, Arsenal
Recent Activity
DJ if you've never seen this scene from the TV version of Remember the Titans, you find out where Julius went before becoming a West Baltimore drug kingpin. https://youtu.be/bmoaPmch5oI
"Don't let him Moss some helpless Sooner DB either or Monday's Skull Session will get ignorant." It's comments like these that keep me going on a hump day. Thanks DJ for making me laugh out loud during my daily 30 minute deuce break.
Cavani is a chump...and Uruguayan
It's kind of scary how much turpentine (Fireball) Ohioans are drinking. I'm not sure how that concoction of industrial cleaning chemicals is deemed whiskey...
Seattle Linga, 21-17
How impressive is it that Braxton is top 6 on this list primarily as a QB?! What a beast!
DJ, I appreciate you sharing the Strider story. The more people know about the effects of trauma and the shit kids in our own country deal with the better. If you have the means and the passion, be foster parents. There just aren't enough. Sorry for getting sappy....go Bucks!
I feel bad for these guys having to answer such awful questions from the Jesse Palmer lookalike
I'm pretty happy with the outcome and the effectiveness of JT in the redzone. Going back to the Bama game, we struggled in the redzone for the most part and we tend to score on big plays with Cardale. I like the gameplan and it means teams have to prepare for more. Obvs you don't like giving up 28 to a crappy team, but Maryland is playing for their coach and we're gonna get everyone's best shot. Can you buttmunchers complaining about a win just ease up and enjoy the ride?
20 catches, 255 yards and some of the best blocks I've ever seen a Buckeye WR give in the scarlet and gray.
I think we can all now acknowledge that Arkansas and Auburn are impostors and the SEC West is not a buzzsaw. And I may be a bit premature, but this season the SEC East is not much better if at all than the B1G West.
To me we are feeling the loss of Tom Herman way more than most expected, including myself. He's brilliant and seemed to call the right play at the right time last season, especially down the stretch. It was hard to watch today, but NIU is a good team and we'll get better. A 30+ point spread is kind of ridiculous for a conference champion and every team has us circled on their schedule. I'm thinking we should get used to this. And let's be honest, everyone stroked the hell out of their egos all summer so I think we all need to take some responsibility for this...we're enablers!
DJ, this is one of the times that you put all of my thoughts into words. Howabout you stop running your mouth and concentrate on the mighty Rockets, who just came into the deep South and blasted you in game 2. So satisfying! Onto the next one for the Buckeyes...
I'm not too sure it's over, but damn is it impressive that a redshirt sophomore has that much respect on a team with so much talent. JT's been drinkin that Moxie.
How bitter Griese must be having to call the OSU game...and how much I enjoy listening to a bitter Griese.
Yeah I appreciate that the staff didn't anoint Raekwon in his first year. Grant put in his time, led the youngens in an admirable way and earned his spot as the MLB for his final year. Perfect way to highlight to the underclassmen how to do it the right way.
These two schools have the best fball and bball coach combos in the Big Ten and are up there for the entire country. This rivalry is just getting started and I'm going to watch every friggin minute of it in both sports.
He's recruiting Red Lightning hard.
Chris, I like your take on making MSU a one dimensional team. If we can nullify their running game like we have been able to do to most of the B1G this year, then it will give our line a chance to get after Cook and make him look like a first year starter. We need to get after the QB and put him on the ground early and often.
Although the rivalry is probably bigger for PSU than it is for us, mainly because we have the edge 14-8 in head-to-head matchups, I still consider it a rivalry on par with Wisconsin. Maybe it's my hatred for Pittsburgh and the surrounding area (I know State College is pretty far away from Pittsburgh, but most PSU fans I've met are also Steelers fans) or maybe it's that we've had numerous memorable games with them over the past decade, but either way it is a game that I get excited for regardless of how good PSU is. Add on the fact that Tressel dominated Michigan and didn't dominate Penn St, the OSU-PSU game has been more relevant than the OSU-UM game many a time. Michigan will always be a bigger rivalry, but PSU is a two-way rivalry for sure. Screw Pennsylvania. Long live Ohio.