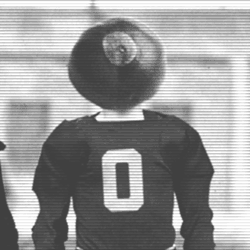 jcaseyii
---
Newark, Ohio (via Newark, ohio)
MEMBER SINCE January 28, 2015
Favorites
SPORTS MOMENT: 2002 National Championship. It's nice to see the underdog win.
NFL TEAM: Browns
NHL TEAM: Blue Jackets
MLB TEAM: The Tribe
Recent Activity
I Hated everything about Florida after that game. I learned to like Urban after awhile though.
I was hoping for Shariff Floyd, but Urban Meyer had some dreams about him coming to Florida.
They proved themselves against 2 fcs schools. Duh
Surprised MSU is #1 considering the OOC games are BYU, Miami, and Toledo.
Edit: Just checked and it is the Hurricanes coming to Michigan.
Hard to pick between wrestling and baseball.
Post of the year. Good to have you back Coach
Waiting until Saban is gone so there isn't and argument with him.
Michigan would probably lose that one again.
Give me some sugar, baby.
Would have been hilarious if they took him down right there in front of everybody.
Colin only knows about the NFL. He does the SEC is elite bs every now and then.
Minnesota losses almost all of their defense.
NFL playoffs on the weekend
I think it's going to be a good thing. 3 pitchers for 3 batters is time consuming and a pain in the ass to watch.
New rule for relief pitcher this coming season to speed things up. At least 3 batters faced unless the side is retired.
I watch the Cleveland Indians. Good or bad will always watch the tribe.
I was seeing the same thing.
Definitely the opener. It won't get here soon enough.
1st and 10 and 3rd and 20 is a big difference.
That's easy to say, but don't you want to see _ichigan lose?
I didn't think it would be overturned.