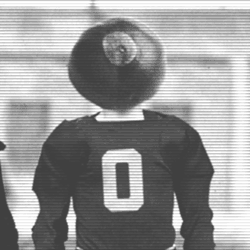 jcaseyii
---
Newark, Ohio (via Newark, ohio)
MEMBER SINCE January 28, 2015
Favorites
SPORTS MOMENT: 2002 National Championship. It's nice to see the underdog win.
NFL TEAM: Browns
NHL TEAM: Blue Jackets
MLB TEAM: The Tribe
Recent Activity
Georgia will gladly take him.
I hope it doesn't require toilet paper because it has become very hard to find these days.
Newark City Schools was going to let out 2 hours early on Friday for the girls Semi final basketball game.
Sasso would have won with another second left in the match.
Wish the BTN would of had the wrestling tournament instead of basketball.
I had to take breaks from watching the Tribe when they.coached.
I'm pretty sure it's still running. It did change the name for a few years awhile back.
Good thing that was the SEC game.
Those local sports stations were sold from Fox over a year ago.
Kids at MSU and Colorado with new coaches right after NSD should be able to switch.
Head coach should also stay at least 2 years with his recruits.
2002 National Championship Game
I Hated everything about Florida after that game. I learned to like Urban after awhile though.
I was hoping for Shariff Floyd, but Urban Meyer had some dreams about him coming to Florida.
They proved themselves against 2 fcs schools. Duh
Surprised MSU is #1 considering the OOC games are BYU, Miami, and Toledo.
Edit: Just checked and it is the Hurricanes coming to Michigan.
Hard to pick between wrestling and baseball.
Post of the year. Good to have you back Coach
Waiting until Saban is gone so there isn't and argument with him.
Michigan would probably lose that one again.
Give me some sugar, baby.
Would have been hilarious if they took him down right there in front of everybody.