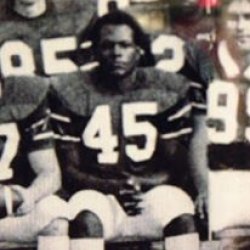 JCam061588
---
Canal Winchester (via Columbus)
MEMBER SINCE November 09, 2016
Buckeye born, Buckeye raised, Buckeye strong...
Favorites
SPORTS MOMENT: January 12, 2015
COLLEGE FOOTBALL PLAYER: Dwayne Haskins
COLLEGE BASKETBALL PLAYER: C.J. Jackson
NFL TEAM: Cleveland Browns
NHL TEAM: Columbus Bluejackets
NBA TEAM: Cleveland Cavaliers
MLB TEAM: Cleveland Indians
SOCCER TEAM: Columbus Crew
Recent Activity
You do realize Urban hired Day to revamp/evolve the offense right?
I think Urban has found a good fit & finds himself content with his position with Fox/BTN & is still too invested into OSU to take any coaching position anytime soon. Just my take, he will continue to have rumors fly around regardless though.
Kirk & Galloway try to hard to not be homers, especially among their peers who have no such qualms about doing so.
I have always had a special affinity for Wade & JK based On how they handled their recruitments, happy to have him back for one more year. Praying we lock up Kerry.
The irony of this as a nerd is that he understood what he was saying. That was the point of the joke & then he doubled down which I especially appreciated! Lol
I'm tired of the Hafley/Herman hires. Very grateful for their contributions, but I would prefer more Hartlines on the staff.
Won't lie, I'm definitely tired of the revolving doors on the staff.
He's been steadily improving since he was named the starter. I'm shocked there hasn't been much discussion about that on here.
There was just a piece on Gill, he was close to entering the portal but Day & the staff had a sit down with him, so I wouldn't expect him in the portal. Harris more than likely. Too much talent coming in.
Is the new stadium still in AZ and hosting the Fiesta Bowl? Lol
Wait...Lamb didn't win? Geezus...I don't know how anyone tries to spin that crap.
It is the overall record that people tend to look at...
Just get Fields healthy. If was healthy OSU wins that game by 30, but we could see the playbook was shrunk & Wisconsin keyed in Dobbins. Everything else will take care of itself.
Zeke is/was better. Dobbins is still great, lucky for us both are Buckeyes.
I actually don't mind this guy, he's pretty rational most of the time. I'm not mad that's as a fan he looks for reasons to believe in his team, he's supposed to do that.
I would not include Cowherd in that, Cowherd plays a role & really does not hide that he is playing it which allows him to play off the more well spoken & rational guests he often has.
I never thought Stud was bad, I felt for a while we just did not recruit guys with the right mentality up front. Prince, Pridgeon, even MJ at times just could not maintain that nasty disposition any dominant OL needs. Not the case this year.
To be fair, the BR article says USC's camp is "optimistic" to land Urban which is a far cry from "expected", maybe Urban does go, maybe he does not, but bottom line, he never wanted to retire to begin with.
The truth is even with his medical issues he did not want to stop coaching, retirement it is something his family & friends continue to push for & that he has temporarily capitulated to. No scandal last year & he is still the coach of OSU, period, point, blank...
I didn't mind Woodson, to me it felt like he was just trying to do his part for his team, but beyond that he wasn't classless and offered plenty of compliments to OSU & Urban. I can't criticize Galloway all season for forgetting he is an alum then turn around and be mad that Woodson won't even dare to let you forget it.
It depends, a huge reason he didn't "seem" to make the same impact is because TTUN got away with some pretty egregious holds, we all know holding happens in every play, but the TD to DPJ would've been a sack had the tackle not literally tackled Chase. Should get a fairer shake in Indy.
I wasn't that worried. A lot of their looks came due to the fact that the refs were letting Chase get mugged, TTUN executed some plays very well on top of that & we really missed Wade. With that said, the staff made adjustments and turned in a dominant second half.
While I find this hilarious, I think the answer was clearly OSU is better across the board from players, to coaches, to preparation & he was agitated by being asked to essentially admit that.
I am confident, especially after the PSU game. It was perfect, it gave the coaches teachable moments & was enough of a smack in the face that I feel OSU will be well prepared & focused on this game.