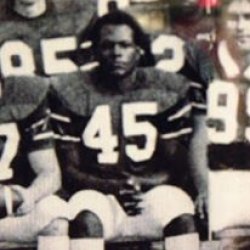 JCam061588
---
Canal Winchester (via Columbus)
MEMBER SINCE November 09, 2016
Buckeye born, Buckeye raised, Buckeye strong...
Favorites
SPORTS MOMENT: January 12, 2015
COLLEGE FOOTBALL PLAYER: Dwayne Haskins
COLLEGE BASKETBALL PLAYER: C.J. Jackson
NFL TEAM: Cleveland Browns
NHL TEAM: Columbus Bluejackets
NBA TEAM: Cleveland Cavaliers
MLB TEAM: Cleveland Indians
SOCCER TEAM: Columbus Crew
Recent Activity
All-Time: Barry
Recent Memory: Reggie
I know this may seem like a strange concept, but regardless of how much energy it takes to make a thread, if he did make it, it is technically "his" & as such he is free to encourage the type of energy on the thread that he intended for the thread to have when he made it. If you don't want to be respectful enough to do that, then make your own given that as you have pointed out...it doesn't take much energy.
It was a product of Ed's inability to call plays & JT's consistency.
Not really. People just like to be very selective with their criticism leaving themselves open for rebuttal.
There were also drops, passes tipped at the LoS, & terrible line plays. Let's not be selective with our criticism.
I will wait to judge, Penny is on the younger side & an NBA legend who is looking like a solid coach as well. That tends to help with recruiting.
"Very average" QBs don't accomplish what JT accomplished....
It doesn't have to be one or the other. Both are true, OSU was blue blood long before Urban. It's also undeniable that Tattgate had left the program in shambles & in an single season Urban completely turned the program around & dominated the conference on a level Tress never did as much as we all love the man.
I find that comment interesting given we have clear evidence that the opposite is true. We watched an entire offense for the most part complete with further All-Pro players completely fold over a single offseason despite the guy behind center NOT changing.
It was a combination of both. There was times when JT didn't pull the trigger & there was times when the receivers dropped perfect passes (Campbell - Game 1 is a perfect example). There were times when JT was inaccurate & there was times when the receivers flat out struggled to get open. It's never just one thing, there were several breakdowns by several media outlets that made it irrefutably clear that neither JT or the WR Corp consistently performed at an elite level in 17. These things happens when a QB has had to learn 3 different systems under technically 5 OC's & 3 different QB coaches while the WR coach is full blown addict who's routinely late & unreliable. There is a reason why 4 different QB's dominated under Herman & then after he left 2 of those same QB's looked like shells of their former selves. What killed OSU's offensive development after the 2015 seasons was a ridiculous amount of turnover & bad staffing choices. Period, point, blank.
We lost the coach responsible for the entire offense's success, that was the difference for the unit as a whole...
We can objectively point out the flaws in JT's abilities as a QB all day long, but putting any blame on him as the sole reason for any season we may find disappointing or the current QB situation is ridiculous...
There is no QB who doesn't depend on the talent around him. I don't know why that argument is used like it's exclusive to one particular QB. It's a symbiotic relationship & as we saw outside of JT with Cardale in 15 & even Dwayne last year despite all of his throwing ability, it doesn't matter who's behind center if the other pieces of the machine aren't working.
The hypotheticals don't matter, JT deserves as much credit for that win as anyone. Beyond that, nothing is promised & we have no idea how everything would've turned out had it been done differently.
It is, but let's not act like that's the root of the problem here. Your comments have made little to no sense & you got called on it.
Neither Cardale or JT looked even close to being the same passer they were the year before. If it wasn't for Zeke we lose to Indiana. The amount of revisionist history going on in this thread is ridiculous. Cardale was so bad in 15 the entire fan base was clamoring for JT. Now it's Cardale should've started all season? What? Hahaha!
JT should not get any credit for a win in which he scored almost half of the points on a bad knee? What has happened to this fan base...smh...and given the way our D struggled last year, playing Oklahoma the second week of the season with Pryor still back there would've been an unmitigated disaster.
Some weird takes on here so far...
Huh? What wasn't a good look? OSU taking one of the highest recruits ever? An open competition through spring? What exactly about this isn't a good luck?
I feel like people are making a really big deal about nothing. He had two passes tipped & one dropped. Most of his incompletions were low percentage passes to begin with. It's not like he was launching ducks & arm punts. On top of that the D-Line was dominant & the coverage was really good for the most part. My biggest concern coming out of the Spring Game is the O-Line. Hoping Munford & Jackson make a huge difference.
2 tips & 1 whiff in there too.
I'm very excited for what this team can do in the future...
KJ's losing the ball in the sun. That'a two he's completely whiffed on...
The coaching is making a huge difference because Wint looked awful last year...
Wow! Back to back solid deep throws for Fields. I'll take it!