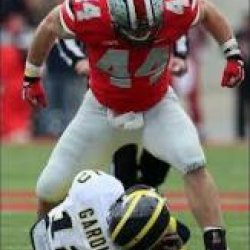 jbuckeye007
---
MEMBER SINCE March 31, 2014
Recent Activity
TTUN colors are very appropriate: Yellow on Saturday, Blue on Sunday!
Love Coach Fickell!!! Hope he wins all but this game next year!
Simply Brilliant!!!
Any pics showing the TTUN Beatdown/score???
It seems being from Ohio is a requirement for being a "Michigan Man"!!!
Bo
Mo
Hoke
Harbaugh
Howard
Woodson
Deardorf
etc.
Will Mattison & Washington receive a pair of Gold pants too?
I agree it should be a 3:30 start! (or even night game)
I also think both teams should wear home Jersey's!!!
Love the Vest!!!!
6 B1G Championships in a row is an amazing accomplishment!
I bet your ritght - it is just to get LJ a well deserved raise! And the other 2 will be running the rest of the D.
very strange - so who is the Chief on the Defense? The Co head coach (Larry Johnson) or one of the Co D coordinators (Mattison and Haley) ???
TTUN holds the record for most Rose Bowl losses :)
It's been an incredible run!!! Thanks Coach!!!
7-0 vs TTUN - enough said
I believe he is the first coach to not get fired.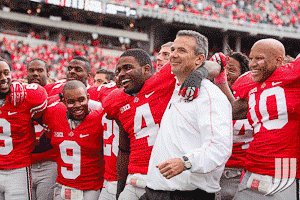 This is all an elaborate ploy to make TTUM over confident!!! The real Defense will show up Saturday! ;)
Love Jim Tressel! Total class act and beat the daylights out TTUN!!!
Shocked, Purdue and now Sadulaev... What is the world coming to.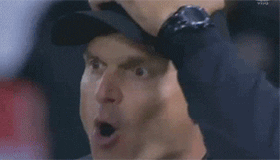 El Guapo Jr. !!!!
Future Buckeye class of 2036!!!
GEAUX JEAUX!!!
Great to see Weber in beast mode again! But what happened to Dobbins? Seemed like he hardly played.
Looking forward to the Alumni band and Quad Script Ohio!!!