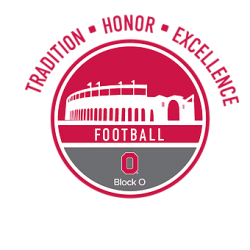 Jay Lawerence's Laugh
---
Louisville, ky (via Middlefield, oh)
MEMBER SINCE November 12, 2017
Born and raised In Geauga County, now living accross the Mason Dixon line. Proud husband and Father, of 3...l love me some buckeye football.
Favorites
SPORTS MOMENT: A) Cavs world title, def brought a tear to my eye knowing that my grandparents waited so long and didn't get a chance to see it. B)Watching tOSU win two chips. C) Every game I get to see my children play!
COLLEGE FOOTBALL PLAYER: Anyone who plays hard, with class, and dignity
NFL TEAM: Ouch (Cle)
NHL TEAM: None really
NBA TEAM: Cavs
MLB TEAM: Indians
SOCCER TEAM: USWNT?
Recent Activity
The weight is fairly light. I can't imagine to many injuries occur at 225lbs.
I'd take his pay check in exchange for his bench.
Legally it was clearly assault...so I could see the case.
This would be my second choice and much more doable than baseball in my opinion.
Baseball would be a fun watch. The college World Series is one of those special sports moments. Imagine the ratings if tOSU were in the running and playing in the final series.
A bit late to the party, but welcome TexB. Glad to have you aboard.
He has entire year to work on things. Not everyone comes in with those skills, but it can be learned.
The ankle grab (And twist) was obvious and similar cheap tactic to another team tOSU player this year.
I saw a lot of dirty play in the bowls.

edit to comment above, no an ankle grab is just that when you sink it in and turn it is for purpose. These are not new tactics.
Great words, heartfelt, this is what it means to be a Buckeye!

Thank you for the great times KJ.
Micah Parsons would have been a great fit here. Beast!
Who's got it better than us?
In regards to Day, if they win, he should get top ten money. Great job, but he is playing Urban's hand. Then in 3 yrs see where things are at and give him what is deserved.
The Harbaugh contract is almost as bad as the bengals lease lol, or Bobby Bo. Why I can I not be on the receiving end of these kind of stupid contracts?
Simply put, these are delusions or grandeur.
Fuck it, I'm wearing Jorts and have a neck beard, but I still won't wear a dude's name on my back. Creepy is right.
Lamar was the best NCAA player of all time and it goes almost unnoticed. Look at his numbers for two years, no one is even close. Brax was good, Lamar is great.
He tried to do a number on Maurice too.
It's most likely because I am 38, and I would say that if you don't know what cornhole is, you must live under a rock. I didn't give the DV.
I cannot agree on the bama receivers speed. Who's got it better than us?
I saw a lot of low hits on our guys, distinctly going for knees. I don't usually talk bad about Wisconsin, but it was obvious to me they were going low. Cheap shit.
I can only imagine the elation that would occur when, or if, they could win against us. At this point, it would be similar to "losing your virginity" happy.