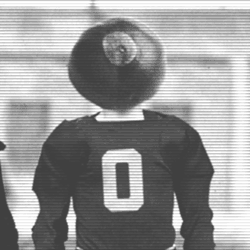 Jason11
---
Member since 31 August 2010 | Blog
Recent Activity
Ed Hightower is the worst official in college basketball. That crew tonight was pathetic. Neither team could get in any kind of rhythm. Fortunately the Buckeyes just had infinitely better talent than the hapless Hoosiers.
I don't know why we can't support both basketball and football equally...don't look now sports fans, Ohio State is becoming a power in basketball too.
This could be the best Buckeye team in 50 years....gotta love the mix of vets and youth. They play defense, are unselfish and any number of guys can hurt you on a given night. They are just so much fun to watch.