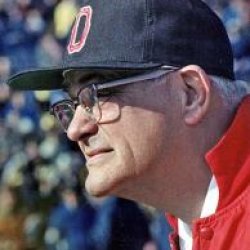 Jason Gruber
Greenville, Ohio (via Marion, Ohio)
Member since 30 September 2013 | Blog
Favorites
SPORTS MOMENT: Jason Giambi walk off home run September 24th, 2013.
COLLEGE FOOTBALL PLAYER: Carlos Hyde
COLLEGE BASKETBALL PLAYER: Aaron Craft
NFL TEAM: Cleveland Browns
NHL TEAM: Columbus Blue Jackets
NBA TEAM: Cleveland Cavaliers
MLB TEAM: Cleveland Indians #RollTribe
SOCCER TEAM: Taft Middle School
Recent Activity
Wow. He's in the sh!t list now!
I will have that shirt! No matter of the price
I can't believe I forgot about Johnny Dangerously!!!!
You fargin sneaky bastages. I'll crush your boils in a meat grinder!!!!!!!!!
I would like to direct this to the distinguished members of the panel: You lousy cork-soakers. You have violated my farging rights. Dis somanumbatching country was founded so that the liberties of common patriotic citizens like me could not be taken away by a bunch of fargin iceholes... like yourselves.
Love me some Roman Maroni!!!!!
Grandma's Boy
Pulp Fiction
Caddy Shack
Talladega Nights
Step Brothers
Where are you going?
I'm going to peck a feight
I was a Boy Scout, Tom you were a Boy Scout weren't you?
No, but I ate a Brownie once
Holy Buckeye is one of those plays you will never forget.
#1 - Holy Buckeye
#2 - Maurice strip in Championship
#3 - 85 yards through the heart of the South
HM - Bosa ¯\_(ツ)_/¯
Ordered mine today. I'll be like this for awhile.
I don't see why this should be a violation. The man basically just started his own business. What's the big deal?
We cut over to Google last year. The transition was rocky, but the functionality is amazing. We are slowly getting everyone used to using Google Sheets instead of Excel. Sheets is nice, because we teleconference with corporate a lot and can all work off the same document.
798
(every time I find a number to use it gets taken on the refresh)
Barry Melrose? Seriously? He's a hockey guy .. Oh well. Love the mullet man
Wow, those are very very Miami.