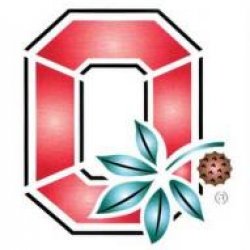 jarnold4112
---
Youngstown, OH (via East Liverpool, OH)
Member since 28 August 2013 | Blog
Favorites
NFL TEAM: Pittsburgh Steelers
NHL TEAM: Pittsburgh Penguins
NBA TEAM: Is the NBA still in Business?
MLB TEAM: Pittsburgh Pirates
SOCCER TEAM: Is Soccer a Sport?
Recent Activity
Thanks although I'm not referring to the hashes. Notice on the broadcast tonight that there are erased yard lines every 2 1/2 yards after the painted yard lines. For example, there is the illusion of an erased yard line across the entire width of the field on the 22 1/2 yard line, 27 1/2 yard line etc. Puzzling to me why that would be the case since the only thing that would differ between an NFL field and a college field would be the hashes as you stated. It's as if they "erased" all the field paint and repainted it on a 5 yard offset or something. Looks like shit if you ask me.
Can someone explain to me why there are erased yard lines every 2 1/2 yards beyond the painted yard lines on that field? I noticed that during the Cotton Bowl broadcast and during the NFL game there on Sunday. Maybe I'm OCD but C'MON MAN! They couldn't put a new surface down for the title game? Buckeyes 44 - Ducks 31.
My thoughts; IF JTB goes no worse than 10-2 and wins a bowl game then he's the starter going into 2015 (assuming he starts for the entire 2014 season). There's no way that Urban disrupts that chemistry or risks losing Barrett via transfer by inserting Braxton back into the starting lineup.
I believe that Braxton may have jumped the gun on saying that he'll be back next year. If his rehab goes well and he graduates in December, he should probably declare for the draft (regardless of draft projections). He's too good of a football player not to make it at the next level and I think he would be risking a lot by coming back considering his injury history at tOSU.