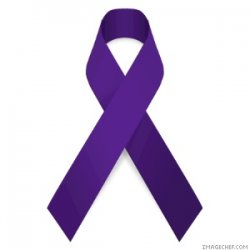 JarheadBuck
---
MEMBER SINCE August 10, 2014
Recent Activity
Composite author:
I counted 97 players on their roster from states other than TSUN. I don't know the walk-on vs schollie breakdown, but I suspect it doesn't hurt terribly in recruiting.
So, my guess is that having OSU, ND, Wisky, PSU coming in to poach what little talent exists in-state just causes you to recruit wider.
As they say, all ur recruit are belong to us!
It doesn't matter. They should figure out their top 4, put all the names in a hat and blind-pick them for seeding. I want to see us play/whip LSU and Clemson anyway. If you're going to be a true champion, you've got to beat all comers.
That's okay. When JK hangs a couple hundred and 4 more TDs on them Saturday while Taylor gets crushed by a brick wall falling on him repeatedly, it will be JK who goes to NYC.
That was my first thought. I seriously wouldn't know him if he walked up to me on the street and asked for directions.
Simple. A meteor storm takes out Indianapolis, Atlanta and Arlington on Saturday. Boom, they have a legit shot.
Agreed. If all it took was a strong arm, Cardale would own the league.
Frankly, he has the deep ball handled. The thing Fields has to work on now is all the over-throws on short balls. Consistent accuracy is the key.
I doubt he goes anywhere. If I recall correctly, his kid has a serious medical condition and he's got plenty of money now.
Blouses?
I'm just a simple country boy...what the hell does Blouses in the Article title (on front page) mean?
How often have you seen game plan changes to get Young more sacks, Dobbins more yards, etc.?
Maybe Fields goes to him more often than normal progressions, but I seriously doubt Day plans for or calls play to get KJ a record. IF it happens, it happens (and it should, KJ is awesome)...but it won't part of a plan imho.
Dantonio is an awesome troll/motivator. That said, he should have gone with a little $4 plastic "participation trophy." May 'em fight it out Oklahoma drill style for the hat.
Glorious video.
The only thing I can think of that would make it better is if a Buckeye fan was standing behind him pissing on his back and telling him "Don't worry, it's just raining in here."
Doesn't matter one bit. There are no bonus points for pre-tournament ranking. All we can do is beat the teams they put in front of us...whoever that might be.
That said, as a fan, I'd love to see us get a shot at both Clemson and LSU. And I don't give a damn if that means we have to be ranked #2, #1 or whatever.
As much shit as we give him, I've got to say that getting paid $8mil/yr to deliver 8-10 wins a season (almost exclusively from teams they should easily beat) says a lot about his negotiating skills. Maybe he needs to drop this coaching gig and just become an agent. I bet he could get an actual top-tier coach a hell of a deal.
I was thinking maybe Rutgers/Maryland...but since BTN doesn't have a national footprint on the cable box, you're probably right. /s
Thanks...guess it was obvious in hindsight.
Probably...I did order pizza delivery.
What was the higher-rated game this season (another network)?
the bummer of this is that they don't even have any current 2020 commits we'd like to snag. Sure, rumors say Bijan might...but they have nothing in the fold already that's even worth our staff's time to check on.
He's talking to his team. Whatever.
The truth is we should want to play Clemson and LSU. If we're going to be champs, I want us to punch the lights out of the best of the best. Leave no doubts...no room to "ya but". Kill 'em all and let the universe sort them out!!!
Several folks above nailed it, but we should not underestimate the impact of those 5-6 big drops. Don't get me wrong, if they catch those I still think we win. However, it would be a much different story and there would be a lot of hand-wringing about our pass defense.
Nice job Rutgers! Quite likely the best hire they could possibly make.
Established top candidates won't even take calls from Rutgers. If (by some miracle) they had gotten a young rising talent, he'd jump ship for bigger/greener pastures at the first chance. Schiano is proven, has very legit recruiting ties to the region and won't be looking for another job anytime soon. Now the question is how much scratch the university will cough up to improve facilities and give him something to work with over there.
Don Bosco and other NJ schools just became a tiny bit harder for others to recruit.
That presser after the game where Hairball was essentially challenged about why they aren't on the same level as OSU has to give kids something to think about. Basically it was "Do your players just suck or are you and your staff trash?"
Holy shit...I had no idea Terry died before his kid. That is freaking terrible.
That is absolutely awful. Not that it's worth a damn at a moment like this, but I'm sure he knows he has the condolences and support of Buckeye Nation.