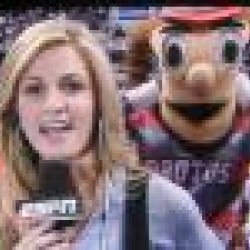 Jangs78
Atlanta (via Chicago w/ 8 Glorious yrs. in Cbus)
MEMBER SINCE August 30, 2010
Favorites
SPORTS MOMENT: 1947 NFL Championship Game - Chicago Cardinals vs. Philadelphia Eagles Cards 28 - Eagles 21

Cardinals RB Elmer Angsman runs for 159 yards on 10 carries including 2 touchdown runs of 70 yards a piece. On top of being an NFL great he was a hell of a grandfather!
COLLEGE FOOTBALL PLAYER: Bobby Hoying
COLLEGE BASKETBALL PLAYER: Mark Titus/Slammin' Sammy Thompson
NFL TEAM: Chicago Bears
NHL TEAM: Chicago Blackhawks/CBJ
NBA TEAM: Chicago Bulls
MLB TEAM: Chicago Whitesox
SOCCER TEAM: ATL UTD
Recent Activity
This group drives me crazy. I love them sometimes and hate them at others. Overall, great musicians but the new heavier stuff Im not crazy about. The more surfer, psychedelic rock I can get from them the better. Sidenote: they are Trey Anastatsio's favorite band.
Thats how you kick off the week! Welcome, Mookie!! He might be my favorite commit of the class so far.
I applied for Global entry in March and just a couple weeks ago was able to set up my appt. Just make sure you keep checking the website you applied on as I never received an email telling me they were ready to schedule the interview appt.
This one hurts. RIP Legend
MyMar is gonna go on to do great things with his life.
Got a little surprise tid-bit with Weber working out for Chicago. Would love to see him lining up in the backfield for my Bears!
2nd that! Ive got your Twitter feed open on my desktop at work and just keep checking for updates. You da man, Andy!
Atlanta used to have a great Buckeye bar named American Pie just outside the perimeter on Roswell Rd. but those days are gone. The main Alumni association now meets at Hudson Grille Sandy Springs. Whitehall Tavern is the Young Buckeyes of Atlanta meet up spot. Good group, just much younger. Im 40 and feel like an old man every time I watch a game there. Lol
Completely unexpected booms are the best kinda booms!
Cant wait to watch this tonight!
Well color me surprised! #gogetnester
My Georgia buddy sent me a text last night asking if I had heard anything about him flipping but I laughed it off. Jokes on me. Gotta go hard after Fields now. Ugh, 'crutin.
Great W for this young team. They are fun to watch!
Seems like a really good kid. Would love to see him in a Buckeye uniform!