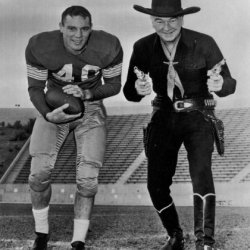 jamesrbrown322
Franklin, TN (via Portsmouth, OH)
MEMBER SINCE June 15, 2013
Favorites
SPORTS MOMENT: Hugging my dad after Ken Dorsey's pass hit the ground.
COLLEGE FOOTBALL PLAYER: Eddie George and Joshua Perry
COLLEGE BASKETBALL PLAYER: David Lighty
NFL TEAM: Titans
NHL TEAM: Predators
NBA TEAM: Grizzlies
MLB TEAM: Reds and Indians
SOCCER TEAM: Arsenal
Recent Activity
Been waiting 19 years for that payback. So beautiful that it was against a Harbaugh.
Ohio State fans should be Lamar Jackson fans this weekend
Sorry, but not this one.
The Titans owe the Ravens for January 2001 and 2009. #TitanUp (FWIW, I hate that hashtag)
I know I'm being immature, but since the final whistle of the Fiesta Bowl, I can't bring myself to watch even a second of any other bowl. All in on the NFL playoffs still, but washed my hands of this collegiate season.
As a Titans fan, I hope it's not official until after he gets to hoist the Lombardi.
That deserves a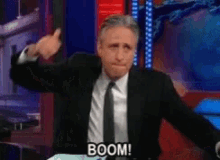 I'm STUNNED! Nothing better than being happily surprised! Changes the entire outlook on the DBs next year.
I can't decide how good this team is, or isn't. Are they a top 10 team with legitimate final four hopes? Or, more likely, are they a team who feasted on some very overrated teams early on, and we should just be content if they make it out of the first weekend?
With all due respect, and remember I'm saying with all due respect, playing an 8-5 team is not a huge game...
Could he? Sure, he's certainly permitted to do so. Will he? Absolutely not.
Apparently only Alabama knows how to lure Draft eligible 1st round picks back to school. I've been banking on them losing Dobbins, Okudah, Young, and Wade since early in the season. It's a pretty safe assumption. Honestly, if my son was a top 50, maybe even top 100 Draft prospect, I'd tell him to leave school. He can always finish his degree later, but you don't get a second crack at negotiating that fat second contract.
I think we're looking at a RB by committee approach next year. It wouldn't shock me if Teague ends up being a Hyde type player, but I think he needs a QB who is a true threat in the read option for that. IMO, they'll be solid, but not great, at RB for 2020 and 2021. 2022 (either Stroud's or Miller's second year as a starter) is the year that we'll really see what kind of long term impact Day has on the program, especially after the recruiting misses at RB and CB recently.
Young, Okudah, Wade, and Dobbins will definitely be leaving early. Obviously Hafley is already gone and I expect that Yurcich will be officially announced within 24 hours.
Amen. Bucks had the ball with a two point lead. If they get points on that drive, worst care scenario, this game goes to OT.
I'm so disappointed because thus was their shot. They lose virtually the entire D and Dobbins. Glad that they won the B1G, but still disappointing.
Sure, Clemson got basically every questionable (and one terrible one) call to go their way, but the Bucks win this one if they don't choke in the red zone.
Well, that was their shot. Red zone failures on offense and an awful fumble overturn cost them this one.
ANOTHER cheap shot from a Clemson defender.
Am I crazy or did they not stop the clock on that first down pickup?
If you'd told me that Fields had to throw it 40+ times, I'd say we lose. Hope I'm wrong.
If Lawrence doesn't duck, Bucks win. If Fields throws a better ball in the flat, they only need a FG. If Dobbins doesn't drop a perfectly executed screen...you get the picture.
Gotta give Clemson a ton of credit for their red zone D. It won them this game.
That fumble return for a TD that was overruled...damnit.
Don't completely absolve the coaches, going after that punt and not going for 2.
Okay, if Chase really is the best player in the country, here's his chance. Big time player in a big time situation. Strip sack or safety time for #2!