jamesrbrown322
---
Franklin, TN (via Portsmouth, OH)
Member since 15 June 2013 | Blog
Favorites
SPORTS MOMENT: Hugging my dad after Ken Dorsey's pass hit the ground.
COLLEGE FOOTBALL PLAYER: Eddie George and Joshua Perry
COLLEGE BASKETBALL PLAYER: David Lighty
NFL TEAM: Titans
NHL TEAM: Predators
NBA TEAM: Teams with LeBron or Buckeyes
MLB TEAM: Reds and Indians
SOCCER TEAM: Arsenal
Recent Activity
but my subtweet game is so skrong!
No commits at FNL, and now losing Chatfield? Has Urban lost his touch?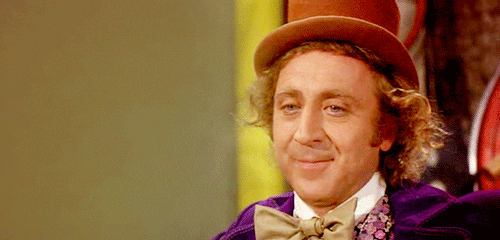 Glad to hear that Stover will be there. Now, keeping fingers crossed that Carman shows up too. Damn it feels good to be a Buckeye.
I hope you're right. I also hope this is all just Kyrie and LeBron bluffing to prove a point to Gilbert.
I say we should let NBA teams change on the fly like the NHL.
Dude, c'mon. James isn't without fault, but he's also the #1 reason that the Cavs made the last 3 NBA Finals (they've only ever been to 4, all LeBron led teans), won six division championships (they've only won 7 total in their history), and win their only champhionship. He's the only player to ever lead an NBA Finals in every meaningful statistic, and this year became the only player to average a triple double in the Finals, ever.
As I said, LeBron is not without fault for the Cavs current situation, but the #1 reason that the franchise has become a train wreck is because the guy writing the checks doesn't want anyone else to get any credit for the franchise's success.
San Antonio is out. Simply by making this demand, he proves he's not a fit with their culture.
Dan Gilbert can't be trusted with nice things. That guy is the worst. I feel 100% confident that he'll wreck that organization again.
LeBron and Kyrie leaving would pretty much kill my interest in the NBA. I could go back to my roots of rooting for the C's, but I guess I'll just be stuck with Conley get overlooked and the Grizz losing in 5 in the first round.
If he'd said that, then fine. However, what's being reported is that he doesn't want to play in LeBron's shadow because the wants to be THE MAN. THAT is selfish.
LeBron may only win one title in Cleveland but it could be the greatest in NBA history given the dysfunction in that organization

— Pete Blackburn (@PeteBlackburn) July 21, 2017
Gotta keep it real. That's the first thing I thought - Kyrie knows that LeBron wants out too.
I know that they're all prima donnas, but wow. This is pretty damn selfish and conceited. He wants to be more of a focal point?!?!? Are you kidding me? Fine Kyrie, go to Minnesota, Memphis, or the Clippers where you be a focal point and never get past the first round.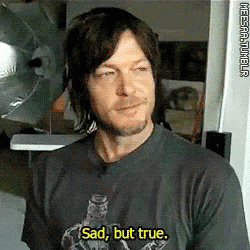 Don't be ridiculous. This is clearly Urban Meyer's fault! #ThanksReuben
The most intelligent Alabaman in history summed it up best -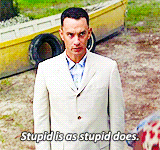 Most expensive butt dial ever.
Great stuff! It's a great time to be a Buckeye and watch what Meyer continues to build. Still holding out hope for a Jackson Carman appearance at FNL.
Double post. So, just to reiterate how I feel about Teague's ranking. Even after Rivals updates their rankings, I was expecting him to be solidly in the top 150.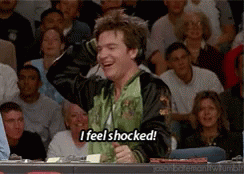 I'm shocked that Teague hasn't seen his stock rise significantly after his camp performances. I expect him to see some movement after a dominant senior season, but would have been happy for him to receive his 4th star.
Guess it will be just another chance for he and his teammates to prove the recruiting services wrong.
They're both a helluva lot better than listening to rednecks yell, "Roll Tide!"

Is Woody off limits here.. ?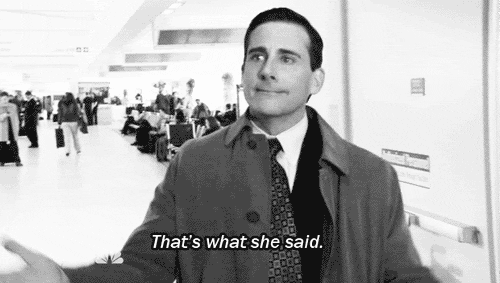 I have so many confessions to make this year, so I'll keep it as brief as possible.
1. I agree 100% with Walt. I despise the Ohio State "athletic" logo, or whatever they call it. It's pretty damn generic and lacks even the beautiful simplicity of the interlocking Notre Dame (more on that in confession #2) or USC letter logos. I love my Buckeyes, but damn do I hate that logo. I try as hard as I can to find Buckeye paraphernalia that has just the block O or other insignia, rather than tolerate wearing that crap.
2. I love Notre Dame. They're my very distant, but clear cut, second favorite collegiate team, in every sport. I love their logos, fight song, stadium, campus, history (yes, even Rudy), and the beautiful, classy simplicity of their interlocking logo. As a ginger, I can't help but love their nickname, fighting leprechaun log, and its etymology. My three favorite teams are certainly Ohio State, whoever is playing Alabama, and whoever is playing That Team. But, as far as active rooting interest, ND is nearly at the top of the list.
3. I love Skyline Chili, and I make no apologies for it. However, I must confess that I actually enjoy it exclusively as a topping, especially on hot dogs. I cannot stand it on spaghetti, despite spending over 25 years pretending that I loved it that way, when I truly was doing was simply tolerating it.
4. I am a big time bandwagon Cavs fan. I grew up loving the Celtics, and couldn't stand the Price-Nance-Daugherty Cavs. Once they drafted LeBron, I was all in on them. When he left, I went back to rooting for the C's and the Grizzlies. Now that he's back, I'm all in on them again.
5. After a life filled with constantly loving the professional baseball and football teams in Cleveland and Cincinnati, I have officially completely lost interest in both the Browns and the Reds. They're not even competitive anymore. Sports is supposed to filled with enjoyment, entertainment, drama, and surprises. In as much as both teams are essentially eliminated from contention before the season even starts, their seasons contain none of the above attributes.
6. I still love Herbie. I think he rocks. He's a third generation Buckeye captain. That counts for a whole helluva lot in my book.
This means that we all need to tweet him or he might de-commit right?