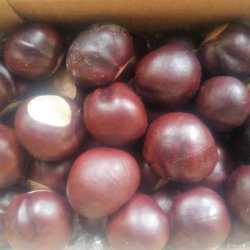 James Varney
---
New Orleans (via Princeton, N.J.)
MEMBER SINCE January 01, 2017
Former LSU beat writer (2006-2009); Saints beat writer (2009-2013).
Favorites
SPORTS MOMENT: With my two sons in the Superdome for Ohio State's playoff victory over Alabama.
COLLEGE FOOTBALL PLAYER: Ezekiel Elliott
NFL TEAM: Giants
NHL TEAM: Rangers
MLB TEAM: Mets
Recent Activity
Did you catch the '86 Series, TGW? A classic!
Don't forget Washington's secondary was the strength of that team. I think they had defensive backfield guys who will play in the NFL. And Haskins had no problem a'tall with them. Not only did the Giants (my team) bum me out by picking Jones over Haskins, they didn't even have to do that. If Jones is really your guy, I'm willing to go down betting no one else was going to pick him before #17. So for God's sake take a defensive stud and *then* come back for your QB since he's not Haskins. IMO, Haskins *was* the best QB in the draft.
You're right about the consistently great pass protection last year, too, Samaritan. I guess you can't expect to be that clean all the time in the NFL. Of course, I live in New Orleans and used to cover the Saints and I don't see Drew getting knocked on his ass much! So the good NFL teams (which, alas, Haskins won't be on, initially) *do* offer excellent pass protection.
Get what you're saying Sanitarian, and would agree the only 1-year hurts him. Against that, compare the run he made in The Game in 2017 to his alleged lack of athleticism now. And I don't think Haskins had much trouble when pressured. Guy threw very few interceptions. He had drops to go with some amazing YAC TDs, e.g. Victor's season and his Penn State game. It seems to me, too, that Ohio State's struggles in the run game last year would have hurt a QB. As I mentioned in a comment on a Fields post, nothing would help him more than a big year from Dobbins, and the same could be said about Haskins in '18. Indeed, I argued with my sons that Haskins deserved the Heisman if you take the whole season into account, as you should. Bama would have been great with either Hurts or Tuga - maybe not annihilating people the same way, but more than likely undefeated. And while Murray was good all year, I don't see him as more spectacular than Haskins from September through December (there should be no voting until after the Army v. Navy game). Finally, ask yourself this: does anyone think Ohio State would have been 12-1 and Rose Bowl victors with last year's performances *without* Haskins? I don't. He was superb. And now they're kind of knocking him a bit, talking as if he's the 3rd best QB in the draft. Not buying that.
Speaking strictly as a Giants fan, I hope they take Haskins and maybe pass on Prince. Speaking as a longtime Giants fan, I'll bet they pass on Haskins and take Prince. I don't understand the mixed feelings in the NFL about Haskins (except for their overinflated love for combine numbers; he's not that fast). IMO, he can be a truly great QB; I think he's the complete package. Just throws the ball beautifully, seems to have a great disposition and work ethic, and is tough. I think he's the best QB in the draft, though as a Buckeye I'm not objective on that, I know. Best of luck to every Ohio State player the next 3 days!!
There's a name I consider critical to this discussion that rarely gets mentioned: Dobbins. Wouldn't a great season from Dobbins do more than anything to improve Fields' chances (and the Buckeyes') for success since it would open up passing lanes and protect Fields? Thus, a healthy Dobbins having big Saturdays would do wonders for both. And I see no reason why that can't happen. If I were Dobbins, I'd be playing every Saturday this fall with a huge chip on my shoulder. Guy has 1,000 yards as a true freshman and all anyone talks about is that kid at Wisconsin. Then, bit of a sophomore slump - maybe that was odd time share with Weber, maybe too heavy, I dunno. But if I were as good as Dobbins - and he's damned good - and I was this overlooked and forgotten about, I'd want to make my mark in 2019.
It's a minor point, I know, but am I the only one who thinks Zwick's career might have been different at Ohio State if that TE catches that pass right in his hands in the end zone v. Texas? Of course he's no Troy Smith, I get that. It's just that Zwick's a guy I always felt bad for as that play seemed to change the arc of his career forever.
That may be true, just as I wish Haskins had played in the Big 10 championship game v. Wisconsin after winning The Game.
The reason that Clemson loss still rankles - despite the truism of being content with Meyer's great tenure - is the fact Clemson then waxed us to completely a couple of years later. In other words, the Orange Bowl just deepens the perceived gap between Ohio State and Clemson. Clemson, for God's sake! They're a terrific team now, no question about it, but Clemson?
It's a tad troubling to me that Baldwin was a Day recruit. Martell was always a better fit for Urban's offense, and he was an Urban recruit, so while I think he'll be an exciting player and would have been very successful at Ohio State, his leaving makes a lot of sense.
And, as someone up the chain noted, Fields coming as a transfer is different than a new recruit - which, everyone seems to understand, is going to be part of life at elite programs. But you can't blame Day for wanting to reel in a guy who became the highest rated recruit ever at Ohio State (btw, am I the only one surprised by that? I know ratings like today's haven't been around forever, still...). Any coach would love to get a QB like Fields.
The "this is the current landscape" argument gains some credence, I think, when you look at Hurts, Bryant - even Murray was a transfer from A&M. And we should absolutely count Joe Burrow in that - last time I saw him play, he threw 4 TDs and LSU won the Fiesta Bowl. Not too shabby.
So, the important thing, IMO, is that recruits don't think Ohio State and/or Day is a place that will screw them over. I think given Fields' spectacular recruiting hype, it's something of a special case. So long as the coaches can convince a player they won't go hunting for *transfers* vs. new recruits for competition, I think Ohio State and the handful of schools with the Buckeyes' history and accomplishments will be just fine.
This isn't good news - the guy just looks like a QB to me and I thought he was impressive in the Spring Game even with the 2 picks.
That said, I wish him well and hope a. that Fields is as good as advertised and that b. this kid Miller in 'Zona sticks with his commitment and is as good as advertised.
I would have liked to see Baldwin compete through the fall camp, although I suspect he - like, let's be honest, everyone here - thinks the job is Fields. So you can't blame a guy for wanting to *play,* even if that means playing at some place not as cool as Ohio State. But it seems to me calling him a wimp or saying it should be a "contract" when you sign are bad reactions and would be out of line.
Best of luck to Baldwin somewhere outside the Big 10 - and Go Bucks, Fields and Miller!
Is it me or is it remarkable Kelvin Sampson is still employed as a college basketball coach? Him and Bruce Pearl - it's enough to make a guy think the sport is kinda crooked.
I confess I don't know all the PSU wrestlers, just that they are damn good. But their heavyweight sure was a cocksure bore in his interview with Kessenich after his win.
What was Martin thinking after he went up 4-2 late? He just phoned it in the rest of the way, inexplicably, and it cost him.
Astonishing she's playing like this as a freshman. What a badass!! I wish I could watch more Ohio State hockey - men's and women's - on TV. Go Bucks!!
Just so I'm clear, Ohio State has 2 5-star recruits at LB and we had the LB corps we had the past couple of years with Davis? It boggles my mind Davis got another job, but we've seen the coaching fraternity is a great one to be inducted into. LBs have to be better this year because I don't think they can get much worse at this level, and I suspect it wasn't all the players' fault last year. Go Bucks!
I'd also like to see these wizards do something for the lacrosse team - still undefeated, baby, and headed to the Top 10 after this weekend! Go Bucks!
I think this is brilliant for a university - remember this is great for creative media, business and other majors. This can be a major production and growth area that benefits not just Ohio State football but other departments, too. Plus, if it motivates Chase Young to play like, say, John Simon every game, that's even better. We all know how good Chase Young can be.
The only downside, of course, is the more you do this, the more resources you pour into it and the more you showcase it to recruits, the more the Bamas and SCs and LSUs and Oklahomas, etc. will copy it. Overall, however, brilliant!
If we keep that 20% figure defensively, we'll be just fine. But it would be nice to see more production on the man-up. Go Bucks!
Regardless of what's used, to put TTUN at No. 5 is insane. That makes no sense, especially when you look at their alleged top criteria, performance on the field past four years. In what universe does what TTUN has done the past four years put them in the Top 5? While I agree this is largely meaningless, if I were a coach I'd highlight Ohio State and TTUN on this list, laminate it and hang it in every Buckeye's locker. Absolutely play the no respect card.
I'm thrilled for Josh and hope he has a great 2019 and Buckeye career, of course. But I am puzzled: we talk about o-line issues (primarily run blocking, as pass protection for Dwayne was good), and we talk about o-line depth. But then I see we've got this kid and Wyatt Davis as the 1-2 guards in their class; many scouts thought MJ might be the top draft in this year's draft, NPF is a 5-star, this kid Miller, the incoming center, is a 5-star who looks sensational on film. In other words, all these thoroughbreds. But we're not playing them, or playing them in positions that aren't their first/natural ones - what's going on?
1. He has every right to transfer.
2. Why didn't he play more at Ohio State, and why on earth would he not be interested with a new defensive coaching staff? I thought after he blocked that punt we'd see more of him, but for some reason Davis/Schiano/Urban were in love with our starting 3 LBs.
3. The only possible solace here is that the new staff told him they didn't think he was good enough to be a starter at LB for Ohio State, but I share the disbelief of many 11W commenters that it's a shame the previous staff made that impossible to determine. Perhaps they can persuade Jones to stay? Just putting your name in the portal doesn't mean you're a lock to depart, as I understand it.
"Bad people?" I didn't see that the only time I was in TSUN to the extent I had to spend a dollar there. Most everyone seemed like sound, friendly, good Midwesterners. Nice people. Bad football.
And to think, when you look at The Game the past 20 years, that we went with John "2-10-1 in The Game" Cooper for thirteen years before that! And years where Cooper had great teams; much better than TTUN's. Not to mention Stanley Jackson gifting them The Game and their only .5 of a national championship in like the last 70 years. Man. Had Cooper only managed to go .500 against TTUN.
Oh, well, we own them now. Go Bucks!
Fields is obvious, though still a question mark.
Not a question mark, in my mind, is Togiai, who I really think is going to a beast and a possible 1st round pick in 2 years.
I'm also pretty sold already on Olave and Ruckert, who I hope emerge as sophomore stars.
If Petit-Frere is as advertised and Browning can realize his potential? Ohio State is a playoff caliber team, again.
We should remember all the characters in this drama have been whipsawed by events. In a month, Urban is gone, Day is trying to make himself head coach, and Justin Fields suddenly gets announced as a Buckeye. That's a lot for a young guy like Martell to go through: sees his prime recruiter and supporter of the sort of offense Martell could be a big star in depart, and a guy who was an even higher rated QB recruit (let's not forget Martell was a top notch recruit) come out of nowhere. On the flip side, Day would of course love to have a Fields want to come and express a desire to come, and he, Day, needs to assert himself in a situation in which he's replacing a legend. So a lot of *big* moving parts here.
I wish Ohio State the best; and hope that Day is very successful. I also love all the guys who sweat and play for Ohio State, including Martell. All of this will pass.