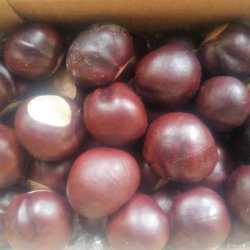 James Varney
---
New Orleans (via Princeton, N.J.)
MEMBER SINCE January 01, 2017
Former LSU beat writer (2006-2009); Saints beat writer (2009-2013).
Favorites
SPORTS MOMENT: With my two sons in the Superdome for Ohio State's playoff victory over Alabama.
COLLEGE FOOTBALL PLAYER: Ezekiel Elliott
NFL TEAM: Giants
NHL TEAM: Rangers
MLB TEAM: Mets
Recent Activity
I noticed that's what they did in the Rose Bowl today.
Hang on - do we *know* he has a torn MCL or is that just what everyone thinks? Is that from the Dr. or just the conventional take? I don't know the answer so am asking. Because a torn MCL is some serious shit. A sprain - meh, quick, non-invasive surgery and he's good to go all out next spring. A general anasthesia procedure, on the other hand, some time on crutches, miss a chunk of spring ball...Uggghh.
Get better, Justin - do whatever you have to do to feel and play your best. Go Bucks!
Let's dive a few feet deeper at this point in the pond. I think the *real* problem here is rooted in the 2nd and 3rd down calls. Why not be thinking 4 downs, especially after we get 6 on 1st? On 2nd down, someone dials up a sweep right with J.K.'s bum ankle. No, bad call; bad plan. He gets strung out, doesn't have the ability to plant and move like he did earlier in the game. That gains zip. On 3rd down, we throw this bubble screen to Mack where he catches it mostly flat footed at the line of scrimmage and is somehow expected to follow a hastily assembled convoy? It just looked like a mess to me and we gain zip. Two plays, no yardage gained, and 4th and 4 when it had been 2nd and 4. What if that unfolds, 3rd and 2; 4th and 1? We probably go for it and probably get it and probably win (a lot of probablys like that actually reduces the probability, but you get the idea). The punt was inevitable with those 2nd and 3rd down calls in that situation. Damn.
Brightside: couldn't have executed the punt much better; pinned them on their 5-yard line. Go Bucks!
Call me crazy, but I don't believe the Ohio State team that lost badly to Florida was "way inferior." That's one game I'd like back. It really changed the game - the whole "SEC!!" thing begins with that game, that night. We didn't take it seriously enough; we were out of shape (especially Troy); we thought we could phone it in and still win. Were we wrong. Florida was a helluva team, with a partime freshma QB who would be a Heisman winner and 9 of the defensive 11 getting drafted. Wow - those are good Gators. We deserved to lose to them that night - but if I could have just one redo it would be that one. Go back to the night of The Game and get with Tressel and start pounding it into them to not believe the press, not to take a day off. To recognize the fight ahead and what it would take. In that case, I think our talent was as good or better than theirs and we could - might not, but could - win.
This. That ref is *right there* watching intently and throwing his bean bag to mark the spot of the fumble. So some guy then comes in and, absent compelling, let alone indisputable, evidence overrules the guy on the field. How often do we hear, "there's just not enough there to overturn this?" Quite often, and it's usually the case, but not here. Just awful.
Also, with all this talk about replay guys use real time, not slow mo. OK, I agree initially it looked like Okudah broke up the pass. But then why did this same bastard ref come in after the field crew had not thrown a flag and rule targeting on Wade? In real time that did not look like targeting; targeting never occurred to me until I saw the slow mo. In other words, not only were the calls bad, they showed no consistency to the rulebook. What held them together was their animus toward Ohio State.
These are all good points, but I'm not sure it was "good pressure" by Clemson. In fact, I thought the protection was pretty good on the play and am sort of mystified why Olave thought Fields was scrambling. That last play was a bummer, but doesn't bother me nearly as much as the others. I love Olave and Fields will make a run at the Heisman next year.
Completely agree it was our mistake. But I am offering an explanation for why that's not 15. Their punter and #26 kind of ran into each other. #26 didn't go for the legs or make serious contact with the legs, particularly the vulnerable "set" one. I think it could have been 5.
With all due respect, do you really think we "played great?" Don't you think that if we played great last night we might have beat them by 3 touchdowns? Dobbins didn't drop 2 TD passes - he dropped 1 (which was probably, but not definitely, 6). The other he almost made a fabulous catch on a very poorly thrown ball from Fields. K.J. Hill played well, but in a critical moment let it boink off his helmet in the end zone. We failed to make the tackle on their 3rd and goal when we led 16-0. We false started, as we almost always do in huge games, in the red zone leading to another FG. The defense let them go 94 yards in the blink of an eye when a play might win the game. I think we have great players and had a good game plan and, in many ways, should have won. But we lost, IMO, because we didn't play great (and the absurd overturn of Fuller's scoop and score).
I don't have a problem with kicking the XP there, even though the "book" and the "analytics" say you go for 2. We didn't make plays last night like Clemson did on its 2 point converson and our hideous play inside the 5 yard line early haunted the whole game. I felt like going for 2 and not getting it there would be crushing. And a TD on the last drive wins it anyway, as does a play or turnover by the vaunted Silver Bullets who, last night, never made one. I mean, just failing to get that Clemson guy down on 3rd and goal when we were ahead 16-0 and had him strung out with Fuller trapping him behind the line. Four other red jerseys swarming toward it. He scores. That was Big XII stuff right there. Sorry, rambling in my anguish...
Here's what I can't stand, living in Louisiana with kids at LSU and actually liking them: their swagger and overwhelming arrogance. They just beat Bama for about the first time since 9/11 but are acting like they *are* college football. Worse, this extraordinary season they are having, and Burrow's nothing less than magical season, will mean they are talked about for a long time as "a great team." Meanwhile, Ohio State played for 3 BCS championships and has been to 3 playoffs, but we're losers. With the exception of Bama and Clemson the last 10 years, no college football team has been as good as consistently as Ohio State. So what? Our great team that beat Miami? We're "the Luckeyes." We got props for 2014, but supposedly that "wasn't a great Bama team" (which is BS, incidentally, it was a No. 1 Bama team just like the others). Clemson is on an amazing run; it's been elite for about 10 years, tops, and has already accomplished things Ohio State never has. Ohio State's inability to "win the big one" is maddening (check out our Final Four record!!). If Ohio State was simply a .500 team in huge games, we would be the Yankees. It is what it is, but you keep wondering how can one great program screw it up so many times? As a younger man, the Rose Bowls against SC and Stanford and UCLA were heartbreakers; now the BCS and playoff failures are depressing.
I am willing to go with whatever most of you think on this one but my only issue with Thamel's analysis is the "obvious roughing" penalty on the punt. Was that really an obvious 15 yarder? Am I the only one who thinks it could have been 5 yards? #26 collides with the punter because he launched himself in the process of the kick, and #26 at no time goes after or hits the punter's vulnerable leg. It was weird, I thought. But was that a clear cut absolute 15-yard penalty in most people's opinion here?
I noticed in the little bottom left corner bubbles ESPN had for days boosting the semi-finals it showed Burrow, Hurts, Lawrence and...Young. 3 QBs and 1 defensive player. And it's not as if that 4th QB wasn't invited to NYC for the Heisman or something. No, Young was expected to be a factor and, when we needed him most, wasn't. No way am I the only guy who, when Clemson took possession on its 5 yard line, was rubbing his Buckeye and jumping around going, "here, right here, this is where Young makes a play and is a hero." I think he's been a great Buckeye and wish him nothing but riches and Pro Bowls in his professional career, but I'd like to know what was going on in Dec. 2019.
C'mon, Stxbuck, no one is saying he needed to get 4 sacks. But when you have a guy widely hailed as the best defensive player in college football - and not without reason - it is fair to expect that guy to have an impact on big games. Or at least 1 or 2 big games. And don't give me the "oh, he frees up space for others; he still had an impact; it's just not on the stat sheet." That is true of every outstanding DL player. To contrast this with one recent example, teams plan and plan and plan for Bosas and they still have an impact on practically every game they play and never disappear from the stat sheet for 3 consecutive huge games.
You make a number of good points, BucksParty. But here's something that worries me then about Young: the sort of game plan you describe, with double teams and chips, strikes me about as obvious as the nose on my face. In other words, it doesn't make sense to think no one figured that out before PSU. Now it's true PSU and Wisky and Clemson have better players than most teams and thus can execute the "same" plan better. But that means, as RillDill points out, that when Chase went up against the best competition he was neutralized. I thought he was better than that. I thought he was a true impact player and to be that you have to, like Trevor Lawrence last night, step up in the biggest games, not just Rutgers and Indiana and Northwestern etc. Young didn't.
I get what you are saying about RBs and that, too, is a good point, But as I note elsewhere I think the strikingly different skill sets of Crowley and Teague might have helped last night. While Crowley was used sparingly and is a freshman, as you say, I was very impressed with the little I saw. In any event, I just had never heard a thing about the nature or extent of his injury and that puzzled me.
Fuzzynut: I know he was injured; I was at that Maryland game. What I meant is what is the injury? How serious? And 1. you *can* run on a defense with "exotic blitzes" and 2. a back like Crowley who can dart and move in space and disappear, so to speak, in ways that Master Teague can't would be a very valuable player in a situation like last night. Indeed, I think Dobbins has some of those qualities in ways that Teague, more of an Eddie George-sort, doesn't and that helped Dobbins be more effective last night.
I think it's ridiculous to get down on our D coaches when there was such an extraordinary turnaround between '18 and '19. That was huge.
But I was - and am - baffled by how lost Proctor seemed to be last night and why a guy who was co defensive MVP in the Rose Bowl to end the 2018 season in the same position more or less can't find a spot with us in 2019? I thought Riep played pretty well after that 1st PI.
The main throw we make over the middle, Gobucks, is the post, often a deep ball, IMO. Like the one Olave scored on and Fields was trying to repeat (that being like a 30-yard throw there for Fields). I don't see slants with our WRs getting tackled around the hash marks; I don't see TEs underneath. For example, after the obligatory false start on Ohio State in the red zone tonight, why didn't we seem to have anyone open next 2 plays between the 10-yard line and the goal line? Everything to the end zone and toward the corner. Even the one K.J. should have caught was a deepish-post.
I honestly don't think the punt was a slam-dunk roughing, 15-yard penalty. I think it could have been a 5-yard running into penalty.
It's true - it was an incomplete pass, by the rule. But that rule I think should be changed. If that's a run, and Dobbins launches himself and is airborne while possessing the ball and breaking the plane, it's a TD even if he then drops it. But when he possesses the ball and breaks the plane with a pass it's not a TD until later? Should be a TD when you catch and possess, period.
Exactly. The key on those plays is *not* leading with the crown of your helmet which is exactly what Wade did. Have to say, though, I didn't see targeting, didn't even think targeting, in real time. It's usually more glaring than that one.
What puzzles me even more is that Fields had already gone to Dobbins twice on that drive for great success. So it's not like Dobbins wasn't a big part of the plan and Fields just wasn't looking there. I know Fields thought he had the same play/same situation he'd had when Olave caught the go-ahead TD but, again, Fields doesn't have to risk that throw. Go to Dobbins, 1st down with 30 plus seconds and 1 TO on the Clemson 12 or so.
That "creeping defender" has zero chance of getting there before the ball. Dobbins is wide open and Fields should have checked it down to him on that play.
Completely agree with you on points #2 and #4. I'm OK with us kicking the XP just as I'd have been OK with going for 2 but didn't think it necessary. On a night where our red zone play had been horrific, I feel like going for 2 and not getting it would have driven a psychological stake through our heart. And I don't have a problem trying to block the punt; just a lousy play by #26.
That would shock me. They go pro and I don't blame them one bit. The difference in the game was us taking a 16-0 lead instead of a 24-0 or 28-0 lead. And spare me talk about Clemson's D. They didn't make great plays in the red zone. We screwed up.