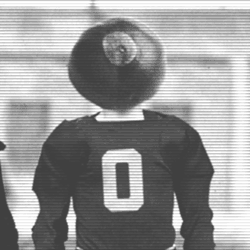 Jagbuck
---
MEMBER SINCE September 08, 2014
Recent Activity
Amen. No way Mack should get as many snaps as today.
Would be really interested in how often each is in/out of correct position. MLB is more than just tackles, it is about impacting the offense and what they want to do. Browning has tremendous athleticism but will split reps until he is consistently where he is supposed to be. He is definitely growing from last year.
As a twenty-six year veteran of the Army and one who has dealt with high level GO's and flag-level officers, I have to disagree about GO's not benefitting from status in retirement. Most of these guys and ladies are extremely high powered folks who, with their experience and abilities, would easily make millions as CEO's of large companies. Unless they are doing something that reflects poorly on the service or nation (like a certain Rear Admiral), I am fine with it. That said, GEN Odierno is a strange choice for the committee.
Make Schiano "associate head coach" with oversight over special teams and defense. Day would be nuts to get rid of someone with his experience. Replace Davis with Freeman, with Freeman being CO-DC. Make Grinch primary DC and play caller.
He is actually 3-0. Hope you feel better.
Probably want to actually watch the game. Both Werner and Borland played very well. 54 yards rushing.
Retired with 26 years, 2 months on 31 October.
And that tells you that Haskins is not trusted to read post snap. Which is something that doesn't always show up live unless you know the play or what you are looking for.
The buckeyes went to nickel based on personnel groupings.
Actually pretty similar. Both have themes, talking points, and safe harbors. I've prepared folks for press conferences, Senate testimony, and trial. Similar things work for all.
Arnette played pretty well. Just the buckeye internet target.
Not hired or retained Zack Smith out of blind loyalty.
Absolutely this. As someone who has spent most of his life in courtroom's, the worst witnesses are the stupid and those with tremendous egos. As a defense attorney, I would work like hell to keep them off the stand.
So, Chipotle, not Taco Bell?
I have no problem giving McCall touches against Tulane. No way he should catch punts against TCU or Penn State. Can't afford boneheaded turnovers in those games.
Dontre usually caught the ball.
Two words: Bam Childress.
When exactly? The Spring Game? In mop up duty?
To the untrained eye, Chase Young may have looked to have played well. I doubt he graded as well as some thought. Two offsides and several failures to maintain contain. Didn't do his job several times. Right now, plays like a pass rush specialist.
Also played the 2nd and 3rd team DL since 2nd half. Bosa did not play in the second half. Way too early to give up on young guys.
Worst game yet for an overrated D-line. Against decent OL's, they really haven't made much impact. Pretty sure Iowa started two fresh OT's and they dominated point of attack.
Watch the last TD to Baugh and listen to Wilson describe it. That doesn't happen without the lateral passing game.