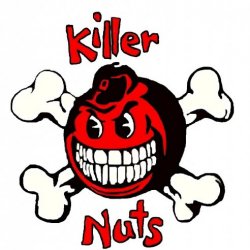 JackusAttackus
---
Kettering (via Dayton)
MEMBER SINCE August 28, 2012
Favorites
SPORTS MOMENT: My first game at the shoe Eddie ran for 314 yards and 3 TDs vs Illinois.
COLLEGE FOOTBALL PLAYER: Eddie George
COLLEGE BASKETBALL PLAYER: LeBron James. (Would have been if he went to College the bum.)
NFL TEAM: /Sigh....... Bengals
NHL TEAM: Clips
NBA TEAM: Cavs
MLB TEAM: Reds
SOCCER TEAM: Team USA
Recent Activity
I love this site. Go Bucks!!
23 wins in a row and a national championship? I would say, "Thank you Buckeyes!". You know what else I would say? "Muck Fichigan!!". I know I'm being overly positive here but how many championships does a team have to win in order to watch a team lose and realize that sometimes it happens.
On point my friend! Beat Michigan!!!
Can't upvote. But I would. How mad is this team going to be going into the big hole?
Can't believe it's his last home game. One of my all time favorite Buckeyes. Whoever drafts him will automatically get me as a fan.
Yea, that pretty much sums it up.
Pure hustle out of Dontre trying to get a block. Nobody can say there not playing hard.
I would upvote this if I could. Felt really good watching him do what he does best. (Run for over 200 yards and break the opposition.)
I love it! A prime time black out game against Penn St. will be electric.
The second Urban decides to make power running with Zeke a priority the Buckeyes will dominate. I think there toying with the MAC. Maybe it's because I'm wearing scarlet and grey glasses. Or maybe it's because I watched this squad run roughshod over Bama and Oregon. My friends, this season is just starting.
I'm counting Hairy Buffalo 101 as my one class! Love the site guys, you do a fantastic job.
I like where your heads at Blocko, and I share your enthusiasm. We wait too long for the start of football season to throw it away after two games. I agree, iron out a few wrinkles and the Buckeyes will be fine. Although the O-line is going to need a extra large iron.
I come to this site strictly for the GIFs......... and amazing tOSU coverage.
The Pack have no problem at all running right up the middle, behind the Buckeye.
First Comment! I really want those mugs. J.T.- 84 yards rushing