Jack Fu
Columbus (via Small Michigan town of no consequence.)
Member since 23 September 2010 | Blog
Grew up in Michigan. Went to OSU. Still in the Columbus area.
Favorites
SPORTS MOMENT: In the end zone bleachers at Ross-Ade Stadium on November 9, 2002.
COLLEGE FOOTBALL PLAYER: Matt Wilhelm
COLLEGE BASKETBALL PLAYER: Boban Savovic
NFL TEAM: Detroit Lions
NHL TEAM: Detroit Red Wings
NBA TEAM: Detroit Pistons
MLB TEAM: Detroit Tigers
SOCCER TEAM: EPL: Aston Villa; MLS: Columbus Crew
Recent Activity
Undoubtedly great and I never ever want to watch it again.
According to kenpom's experience metric, OSU is the sixth-youngest team in D-I. Out of 351 teams. They ARE young. The defense is relatively fine (approximately 30th in the country); the offense is the problem (about 150th in the country). The primary problems with the offense? Poor free throw shooting and too many turnovers. Those sound like issues of youth to me.
Hey, sometimes billionaires need millions of dollars in taxpayer money to lavish their garbage team with unnecessary shit.
I cut the cord in March and I don't miss it at all. Got two Amazon FireSticks and stream Sling TV on them ($20/month for ESPN, ESPN2, Food Network, HGTV, IFC, CNN, TNT, TBS, and a few others), along with Netflix and Hulu Plus. And we bought a $5 antenna that gets local over-the-air channels. Cut our monthly bill by more than half. The only things I used to watch that I don't get are BTN and FX/X. Absolutely the right decision for my family.
Robert Smith >>>>>>> Joey Galloway
I just did this with my 5-year-old. Took her to see TFA yesterday. Leading up to it I had her watch Star Wars, Empire, and Jedi. Fuck the prequels. They're terrible and I think the new creative team is going to do everything they can to distance themselves from those garbage, garbage movies, so I think you're 100% safe in skipping them.
If you're considering cord-cutting, I think Hulu Plus is the best "replacement," because they get current shows like a day after they air. Plus it has like a thousand movies from the Criterion Collection. If you're looking for original content and a mountain of non-current TV to plow through, Netflix is probably your best bet.
Big Trouble in Little China.
JACK BURTON. ME.
midichlorians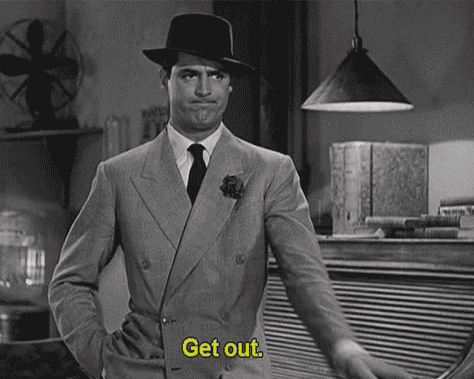 "It's just a flying saucer, Ed!"
Best show of 2015, IMO.
Hahahahahahahahahahahaha no.
Go get yourself paid, young man.
You need to learn what words mean.
Right.
https://media.giphy.com/media/HeIZPvO3doXyE/giphy.gif
Ah yes, flopping. A phenomenon unique to soccer, especially of the European variety.
I made an inference, not an assumption.
I must have missed the Internet meeting where it was decreed that hypocritical homerism was immune from any and all criticism as long as it occurs on a team-specific site. My b.
2015 Oklahoma lost to a bad team that lost to a worse team. 2014 Ohio State lost to a bad team that lost to a worse team. Your point is?
Oh we're going to play a dumb semantic game. Super. You bought that argument for OSU last year, but you apparently don't buy it for Oklahoma this year. It's exactly what CincyOSU called it: hypocritical. Hypocritical homerism. But this is 11W, I would expect nothing less.
And 2014 OSU lost to a Virginia Tech team that participated in this:
... and in the process gave Wake Forest its only ACC win of the season. So we can argue that we got better as the season went along and deserved to be in the top 4 (with fewer good wins than Oklahoma accumulated this year) but Oklahoma can't? Mkay.