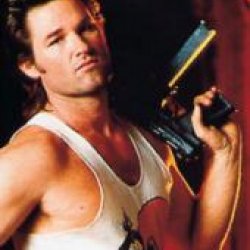 Jack Burton
---
Member since 19 September 2013 | Blog
Favorites
COLLEGE FOOTBALL PLAYER: Darron Lee
NFL TEAM: Browns/Buccaneers
NHL TEAM: Blackhawks
NBA TEAM: Bulls
MLB TEAM: Reds
Recent Activity
Story of the game...turnovers. Congrats to the Terps, it wasn't our day.
This is what it's all about
Chase Young should've been MVP, absolute monster all game
Saban is 65. Meyer 52.
Saban won his first title at 52. Meyer won 3 by 50. I believe when it's all said and done Meyer will have as many titles as Saban and will still maintain the higher win % and bowl record.
My head hurts after reading that rubbish article.
My guess is it's "M" for Mississippi. No big deal, kids are kids.
Video from the Dispatch is great as well...
Coach Coombs @ 1:10 is incredible: https://www.youtube.com/watch?v=R24kld1jaGw
A personal favorite:
Never argue with idiots, they'll drag you down to their level and then beat you with experience!
Block O crew was on point Saturday. Loved the fist pump by Urban!
He's not built for this old rivalry
Truth is delicious, my go-to beer at great american ballpark.
A little dusty in here. Love seeing this. Go Bucks!
No argument here. I do wish the article included that Ohio State is now ranked #3 all-time in winning percentage though. That's good company dames and gents!
It's good being a Buckeye.
Hells yes! Go Bucks! Go USA!
This. Love JT's reaction at the end, that's a leader right there!
Third DUI, felony and most likely jail time
Just got a DM from father of a 4* prospect. Weve visited (OSU, UM, MSU and PSU) - the ONLY person that negatively recruited was Franklin."

— Jeremy Birmingham (@Birm) July 26, 2016
Not surprised at all, Harbaugh has always been and will always be a jackass. The perfect coach for those losers up north.
Dawn Elliott, Ezekiel Elliott's Mother, tells me via text that Ezekiel has text screenshots proving that he is being set-up by accuser.

— Charlie Marlow (@CharlieMarlow_) July 22, 2016
Did you ever think that perhaps LJ has nothing to hide and instead of running away he decided to stay to be a positive force in the community/team during tough times?