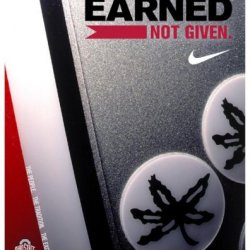 I've Got Laurinaitis and Feel Great
---
Ohio
MEMBER SINCE June 17, 2016
Favorites
SPORTS MOMENT: Winning Back to Back MABL World Series
COLLEGE FOOTBALL PLAYER: The BUCKEYES!
NFL TEAM: Bengals
NHL TEAM: Red Wings
NBA TEAM: Cavs
MLB TEAM: Reds
SOCCER TEAM: The Crew
Recent Activity
Let's not eat crow... that's how COVID-19 got started...
That blueprint is what... make sure the refs blow game-changing calls #stillmad #wontjustletitgo
This is great! Thanks for compiling all these. Now I'll have something to watch while I'm sitting inside for the next 3 weeks.
With as many DBs on playoff teams, I wouldn't think not would be this hard to pull in top 5 talent, yet it seems like its somewhat of a struggle at times.
I saw a recent article about Clemsons assistants and that they've been there for multiple years. How are they capable of keeping there coaching staff intact, yet we struggle to keep them around for a year? Do we just hire better coaches who aspire to be more, while their's are complacent? I dont get it sometimes.
This is great. I always enjoy reading up on a where are they know.
This a nice pickup. Has anyone heard about a potential Zachary Evan's flip to OSU? He just left Georgia commitment.
The last Bellflower, CA commit burned us and preceded to break a hip/leg and was out for a while... and now is irrelevant for the FSU misery in Florida. Will Collins be next? Time will tell...
The Heir to the Bosa, Bosa, Young, Zach Harrison Thrown... Come on down!
Ricks signed, Bijan has not as of 10:43am EST per Rivals.
Congrats to all honorees. I hope JK runs angry for getting spurned constantly by all the voters out there. Hubbard and Taylor had comparable numbers as JK with essentially 3 more games played (JK didn't play 4 second halves and 4 4th quarters this year - essentially sitting out 3 games worth of stats).
I know everyone always says its about the team, but there is always a small aspect about personal success too (admitted or not).
Here's to seeing a similar performance like Zeke after he got screwed out of the Heisman by Henry. (750 yards in 3 games with a ring now to show for it)
I think all these coaching moves impact the back half the season. I think there should be some sort of rule that teams can't start interviewing coaches for positions until after the season. Not just your season, but the entire CFP season. You want to see the best of the best play in the CFP, and teams may not be there best because you have all these changes happening, players unfocused or thinking about other things, as well as coaches trying to balance too much and not being focused.
To show loyalty to the coach, if you fire them mid season, know that you won't be able to make any changes until mid January. If you talk to a coach about jobs prior to that, it's a violation. We know the NCAA loves their violations!
You guys should hold a contest or allow 2-3 followers/fans/BuckNuts whatever you want to call us get a chance to compete next year in the picks. I think it would be fun to see how the "armchair scout" does against the professionals.
How likely is it that the staff goes to the transfer portal to snag a guy who was recruited previously by OSU, but chose to go elsewhere? As long as it fills a need or just because they are a 5* and could be instant impact?
Just read that Bijan wants to be the savior or UT football. So, looks like that's his way of saying the rumors about flipping if Drayton leaves are bogus. Anyone else read that?
"T-Wood!" yeah. I didn't think about that. You're correct. There's no guarantee of immediate eligibility, that's where this comes into play. Although it seems like everyone has had immediate eligibility lately, so it's a bit misleading I think.
I agree though, it seems like I hear more stories about commitments leaving schools based on coaches more than I would imagine in the past. However that may hold true to more freshman, because they've built the relationship with that coach, whereas once you're in the program, had time to get to know your unit and university life, I think it becomes less of an issue. As an incoming freshman though, I could see how some give it a second thought, not all, but some.
I would say the only slight concern I have is QB pressure. As mentioned above, when Young was double and triple teamed, I thought our D front would win more one on one battles, but that didn't seem to be the case against TTUN and Wisky. It took an extra LB or DB to blitz before pressure was applied. If we can get Lawrence running around, and hit him hard a few times, I think we'll be just fine.
And Zeke was better than Henry that year too.
It would be real suspect if he didn't win his position award, yet was a Heisman Finalist. Agree with TGinn7, it should have been unanimous.
I don't know why this is a big deal with waiting for the ink to dry in early signing. Didn't the Bru McCoy kid sign early with USC, leave via transfer protal to Texas, signed, then re-entered the transfer protal back to USC all before the season started? So if Robinson signs with Texas, coaches leave and he's unhappy, he can transfer before the season even starts, correct? Maybe I wrong, but seems like the portal allows for transfer option at any time, it's not limited on when you enter.
Imagine the stats if our 1st teamers played 4 quarters more than 3x this entire season. We'd be talking video game numbers and records broken, with a clean sweep of hardware including the Heisman! To think about the numbers that were put up in half the game time played is gaudy and unheard of, well until now of course. We've heard about it now.. we lived it. HAHA.
I think the B1G didn't want to continue to prop-up Football. With an impressive list of people he beat, Haskins deserved it. Not downplaying Nickal's accomplishments. I may be a little biased. GO BUCKEYES!!!
Great coverage. Thank you! Sounds like a good Buckeye buzz going around the event. With all the backs in play, maybe Zeke needs to make an appearance in Dallas.