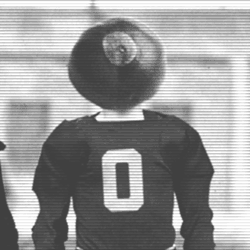 itownbuckeye
---
MEMBER SINCE March 09, 2012
Recent Activity
Difference between a Super Bowl and a couch?
Boulder and a down PAC 10 vs East Lansing and being in same division as OSU and PSU, hard for me to see Sparty as the better job.
Rico and the infamous socks was the one I was thinking of also
Assume it's because there's a good chance Olave is off to the NFL by the time Stroud would potentially become the starter.
I can't remember if there were questions on his speed but I remember Mike Weber's strength as a prospect was his physicality. Weber's burst seemed to improve quite a bit from the time he came in to last year.
I think mindset, vision and toughness are key if he has them. Speed and explosiveness can be improved to a decent extent whereas those attributes are more innate.
Your co-workers must be Stephen A Smith disciples
They obviously aren't going anywhere with that defense, so they might as well let the new guy take over.
Not going anywhere with that head coach either
I sort of agree with the thinking. The toughest thing about Army as an opponent would seem to be the style of offense. It is somewhat understandable and common for teams to struggle stopping them whereas you'd expect the athletic differential to show up when the major school offense goes against Army's defense.
Tribe got Carlos Carrasco in the Cliff Lee trade. Yeah, the other guys didn't pan out but getting a Cy Young type talent is decent return in my book.
If they're not locked in for a specific position coach replacement, how about Vince Marrow as a possible option?
NE just about let them off the hook when they threw a pass at the goal line in overtime that was nearly intercepted. It would have been hilarious if they had blown a Superbowl win in the same manner that Seattle gifted one to them.