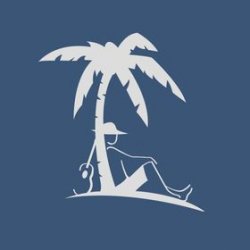 IslandBumBuckeye
Somewhere in the nether regions of the 419 (via Harbor Hills, OH)
MEMBER SINCE July 05, 2014
Favorites
COLLEGE FOOTBALL PLAYER: Toss-up between Eddie & Spiels
COLLEGE BASKETBALL PLAYER: Adam Morrison, simply for the epic porn 'stache. Oh, you're being serious? Clark Kellogg
NFL TEAM: Long-suffering Brownies fan
NHL TEAM: Not sure I could even tell you what a blue line is
NBA TEAM: Cavs
MLB TEAM: Would rather watch paint dry
SOCCER TEAM: Seriously?
Recent Activity
It's pronounced 'Laurel.'
That thing in the upper right corner of Stewart's tweet is supposed to be Kentucky?
Mod on Mod crime is the worst.
Apparently gotta wait until Monday for that one.
Hell yeah!
And I have a sneaking suspicion something good gonna happen on Monday as well...
I understand QBs like to commit early, but a freshman who won't even be in college until 2022 demanding to be someone's top choice this early in the process strikes me as a little Tathanesque.
kitchens
And he coined the phrase "whoopty hell" the other day, which is my new favorite go-to thing to say ever.
Gotta be Pantoni's baby, I would think.
Kyler Murray is Jamarcus Russell Lite.
medical redshit
Freudian slip?
The one with the Orion mole constellation?
Remember Storm Klein from Newark Ohio?

Of course you don't, cuz he was from Nerk Ahia.
I was able to sky and touch about half way up the net at that age
If we're being honest, at the height of my athletic prowess I could tick the bottom of the net.

If I let my fingernails grow.

Yeah -- I have Bill Laimbeer disease.
So Maason Smith is from Houma?

Isn't that where RJ and Jay Paul wrestle gators on that goddang TV show?
It looks like he has Twitter in his Top 10 11.
Kids these days.
Code-switching, bro.
It's actually a thing.
Damn right. I worked my ass off for that gray.
If we're being honest, I could have started as a true freshman at FSU.
And I'm 56.
What is wrong with all of you? Arguing about a dude's height, and not a single mention of the unbelievable MILF...
Jeezus. Tony Parker is still alive?
Perfect Sergeant Stadanko joke opportunity, shot to hell...
Maybe this will tide you over...