IslandBumBuckeye
Somewhere in the nether regions of the 419 (via Harbor Hills, OH)
Member since 05 July 2014 | Blog
Favorites
COLLEGE FOOTBALL PLAYER: Toss-up between Eddie & Spiels
COLLEGE BASKETBALL PLAYER: Adam Morrison, simply for the epic 'stache. Oh, you're being serious? Clark Kellogg
NFL TEAM: Long-suffering Brownies fan
NHL TEAM: Not sure I could even tell you what a blue line is
NBA TEAM: Cavs
MLB TEAM: Would rather watch paint dry
SOCCER TEAM: Seriously?
Recent Activity
Nope. Minnesota and Oregon.
In northeast Toledo we have Oregon (or - uh - GONE) which has a Nevada (ne - VAY - duh) Street. I refuse to take part in that foolishness, and just laugh at the locals for saying it wrong.
Would really like to see that 1928 jersey modernized into an alternate sometime soon.
Why can't we regularly find the tight end?
Who is this Birm person everyone is mentioning?
Seriously though, you've been kicking some serious ass around here, Andrew. Keep the goods rolling!
Yeah, okay Chris. You're a modern day Martin Luther King. Who is going to stick up for all these famous millionaires if not for you?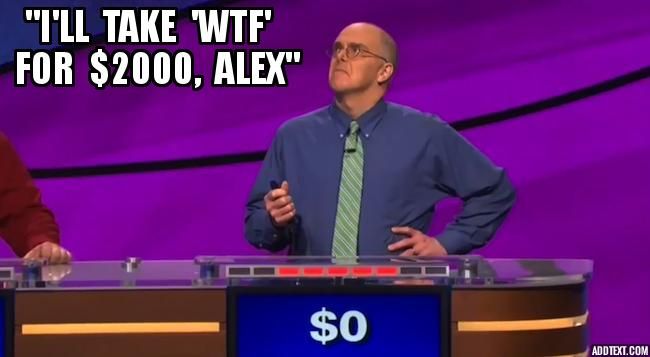 I'd go as far as to say, "Game, set, match."
Tate is hands down the best bottle flipper on the team. They only posted the video of Chrisman cuz chicks dig his locks.
All things end badly, otherwise they wouldn't end
Didn't Tom Cruise say that to some MILF in a really bad chick flick?
I don't know that they quit on Thad as much as they simply weren't motivated under Thad. As Kam said in an earlier article, the second you screw up under Holt's watch, you get an earful. Wasn't the case during Matta's tenure. It's human nature that if you can get away with slackin', you gonna slack.
do both the Pac-12 and B1G 12 champs suck something awful?
The Big 12 champ always sucks something awful.
Wave it wide & high!
Be fun to watch Beth trip over either of those names.
Personally, I'd never let that deal go down.
Like the man says, it costs a lot to win and even more to lose.
Sorry to hear, my friend, but you got this.

Love will see you through.
Jeez, you two -- get a room.
Fuck Auburn and the horse they rode in on.
That's all I got.
Grateful wants to know who Paul Young is...