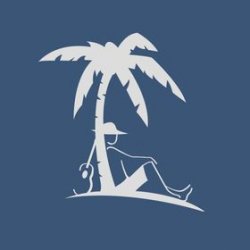 IslandBumBuckeye
Somewhere in the nether regions of the 419 (via Harbor Hills, OH)
MEMBER SINCE July 05, 2014
Favorites
COLLEGE FOOTBALL PLAYER: Toss-up between Eddie & Spiels
COLLEGE BASKETBALL PLAYER: Adam Morrison, simply for the epic porn 'stache. Oh, you're being serious? Clark Kellogg
NFL TEAM: Long-suffering Brownies fan
NHL TEAM: Not sure I could even tell you what a blue line is
NBA TEAM: Cavs
MLB TEAM: Would rather watch paint dry
SOCCER TEAM: Seriously?
Recent Activity
69 seems more appropriate...
Jesus Fucking Christ.

I haven't spent a DV since Stravinsky was unceremoniously escorted from these hallowed grounds, but I just loosened the purse strings.

He has an opinion.
He has a platform.

1 + 1 = 2

And, what -- you're asking us to believe that if there isn't a CFB season, it's Herbstreit's fault?
Comment removed for violating the site's commenting policy.
I feel your sarcasm, Mickey G.

+1 to offset those who apparently don't.
Harry Miller dragging CampusParc through the Twitterverse should be a requirement every week.

And he legit needs a window sticker that says, "Coronavirus on wipers. Your move, CampusParc."
YES!!!

Thank you, sir. Now I can sleep.
Can somebody help out an old fart who's tryna remember the big blond guy who hooped in the 60's and went on to call OSU games on TV before the B1G Network was a thing?

Alzheimer's runs rampant in my family tree (not joking) so please be kind. Driving me crazy...
If Parris Campbell don't stop dropping the damn ball...

He turned out just fine.
Are those Brown photos 'shopped?

Upper body is fairly impressive, but those legs are absolutely jacked.
Props for understanding the Peter Principle.

Fail for not realizing that Dan Gilbert -- and not John Beilein -- is at the root of this debacle.
I've had just enough scotch to say to whoever DV'd this comment:

Fuck you, and the goat you rode in on.

Fat finger theory be damned.

Send yourself to the cornfield. Do not pass 'Go.' Do not collect $200.
Was that a jab at Andre "Bad Moon" Rison?
+1, Bleed.

I don't know enough about recruiting X's & O's to say definitively, but it seemed that Urban felt it necessary to 'slow-play' in-state recruits as a natural function of the overall process, and not necessarily because he 'wanted to.'

Coach Day seems willing to pull the trigger earlier on lower-rated in-state prospects to shore up local talent, and then branch out nationally.

Two different philosophies. We'll see how it pans out.
I love following recruiting, and yet my life is so much simpler now that I just trust the coaching staff to know more than the star hander-outers.

Like CJ Stroud tanking in the ratings one day and picking up his 5th star the next. Shizz like that will drive me to drink.

Okay, I was gonna drink anyway, but still...
Let's all do the right thing and allow this young man room to breathe, without the perfunctory advice.

As one who has suffered from major depression for 40 years, I can safely say that the 'feel-good' memes we all see about 'taking a walk in the woods to be one with nature' don't amount to a pile of lizard shit in regards to coping with the demons we face every waking hour that normal people will never understand.

It doesn't cost anything to step back, and just let someone be.
Can't see shit for all the cannonballs in the way...
FORMER PENN STATE QB JOINS STAFF
Had a sizeable lump in my throat while frantically scrambling for the name...
8 of the Top 15 teams in the country are in the B1G.

Not many gimmes in conference matchups.
Whatevs.
Red Shoe Diaries with Joan Severance was waaaay better.
Came to say the same thing. I always sink into a deep depression funk after a loss, but not that day.