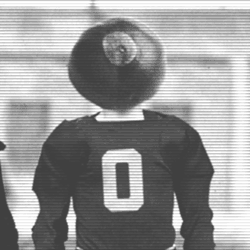 isellusedcars00
---
MEMBER SINCE December 24, 2016
Recent Activity
Why is 2020 not the first class for Day?
I've never been a recruit. But there is an entirely new defensive staff. Why would you not wait to see what happens during the season?
I'm taking the under on ALL! They are freshmen and this is Ohio State.
up until the 2018 defense said hold our beer
too funny
Is it illegal to make adjustments before halftime? Just curious...
As a fan, I feel cheated. I Have thoroughly enjoyed watching the Bosa Bros at tOSU. through the first three games i thought sbear was better than bbear and was ecstatic to watch him embarrass the B1G.
As a person I wish him a speedy recovery and would have done exactly the same in his shoes.
Here's hoping the night game gets the players excited. I'm tired of this program playing down to the competition. Purdue should be a glorified practice and here we all are worried about how this game will change the season. So frustrating.
I want bosa back. I feel cheated.
I want to believe 11b soooooo bad. But.....
Agreed. The shift at the last second was beautiful and what a call.
Really? This is where we are at now? Concerned about custom shoes? 99.999999999% of the world does not wear custom shoes and society has not fallen yet.
Just glad to see a new article here.
I'm more of an In-N-Out guy. Love it. ROFL.
I'm in no way a football expert but I feel like some of the comments here make more sense and to put wade at cb and one of the other guys at safety.