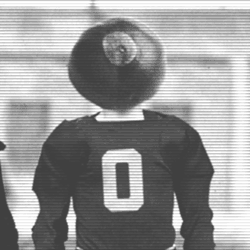 isellusedcars00
---
MEMBER SINCE December 24, 2016
Recent Activity
Thanks for the suggestions.
So yeah...I was asking about pre-game events...
All hail the SEC. God's gift to humanity.
This is a great point. But I would add that noon makes it VERY difficult for an out-of-region high school player to finish their Friday night game then travel to Ohio before kickoff.
I would feel great with another TD to start the half.
Give BTN a month and the broadcast would still be trash.
If you're not wearing a tux, there is ZERO reason to wear a bow tie. ZERO POINT ZERO
He had the same odd limp on his int return. My initial thought was permanent damage from returning last year before it was properly healed. It should be noted I am not a doctor and know nothing on this topic.
I am glad to see the team funding teachable moments inside great performances.

and Coach is right, the team does seem to be learning from the mistakes. This is going to be a fun season.
Why is 2020 not the first class for Day?
I've never been a recruit. But there is an entirely new defensive staff. Why would you not wait to see what happens during the season?
I'm taking the under on ALL! They are freshmen and this is Ohio State.
up until the 2018 defense said hold our beer
too funny