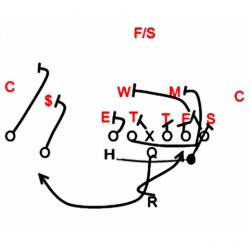 I_Run_The_Dave
---
Member since 20 October 2012 | Blog
Favorites
COLLEGE FOOTBALL PLAYER: JT Barrett and Happy Jamarco
NFL TEAM: I care about Buckeyes in the NFL, not NFL teams.
Recent Activity
I approve of any article glorifying the "Dave" and Jim Tressel's offense.
As opposed to Findlay, also in Hancock county, which is Flag City, USA?
It appears that the medical examiner confirmed suicide by hanging according to the AP on twitter.
No words, at all. Sound garden was definitely one of my go-to bands when I was in the army, although less so recently. He will be missed...
Uhhhh what? I'm thinking that you don't know what revenue means.
are the tuition, fees, room and board they pay not revenue? Do alumni who go on to successful careers who then give back to the university not count as revenue?
Out-of-state cost of attendance is 44k per year (in-state tuition is subsidized by state taxes, so let's say the revenue generated by in-state is the same). If Ohio State has on average 100 players including walk-ons, and the total revenue is around $50 million, then each player on the football team generates roughly 10 times the revenue of any given student. Let's also consider that the costs associated with being a football player are also higher -- $110,000 per year according to a source I found quickly. I'm not sure how much of the 44k cost of attendance has a direct cost, I'd venture to say 90% of it. So a football player costs around 3 times as much as a student and generates 10 times the revenue. Except that there are 66,000 students at Ohio State, which means that students actually constitute 6,600 times more revenue than the football program.
Maybe we should pay the students?
Thank you for the PTSD from the 2006 BCS Championship game, where the almighty Ted Ginn Jr, within seconds, caused the greatest joy followed by the greatest sadness that I can remember in a football game.
Although stealing their coach 5 years later is a total baller move.
Someone else mentioned Loops, which I will second. I would also like to add Yanni's, which is on Cleveland Ave near I-270, and then Nazareth's which is on Hamilton Road near Morse Road. Both have solid gyros as well as shawarma, baclava, hummus, etc.
Ok, I'm super hungry for Greek/Mediterranean food now...
The only thing that Jim Harbaugh resembles Woody Hayes in (besides the glasses) is his sideline tantrums. He knows nothing of paying it forward, winning with people, discipline, or innovation (ok, I guess the "line" formation counts?). And Woody didn't "almost" win championships, either. He's a lot more like Bo, very good at coming in 2nd and being "bitterly disappointed" at things that aren't actually wrong when they don't go his way.
Is it an African or European swallow?
And, to be fair, Matta probably deserves one more shot at fixing it. After all, he is the winningest coach in Ohio State basketball history.
We all said that last year, and they did not improve. How many shots does he get?
I honestly believe that the state of his health is preventing him from coaching the way that he used to and it makes it near impossible to get the same results. I still don't think he should be shown the door after all he has accomplished, but he needs to see that the longer he stays, the more damage he does to the program at this point. He needs to retire and get healthy. But he seems to be in denial about it, and doesn't believe that it makes a difference. But we can all see that difference as the regression has been steady for 6 years straight now. He needs to come to grips with his limitations and step down.
Someone gets injured over-exerting themselves running the 40 every year. At what point are they going to realize that this is more harmful than helpful to the players. The 10 and 20 yard spits are better metrics anyway, why do they need to run a full 40? What bearing does straight line speed even have other than the handful of times per season you might actually be in a foot-race and long distance speed matters?
Oh wow. Way too much, probably.
I have an OSU fleece jacket that I wear as a winter coat every day from ~October to ~April.
I have a "Won it First" poofball hat that I wear if it is colder than 35 degrees (I don't care if it is unprofessional).
I have a red OSU logo golf shirt that I wear every Friday during football season, and in past years I would wear it on Basketball game days, although I've admittedly paid less attention to Basketball since my son was born, so I haven't lately.
I have about 4 or 5 different OSU hoodies, I get one every 2-3 years and since they are good quality and generally last long. So during the Spring and Fall, they are my go-to for every-day non-work attire.
I have a subdued block 'O' hat (similar to the Brutus hat but black and not grey) that I wear during the Summer, as well as 3-5 t-shirts that I rotate. I also have block 'O' socks that I wear on football game days, and a pair of OSU running shorts.
I could probably come up with more, but that's all I can think of at the moment. So on any given day, I could potentially have 1 to 5 different pieces of OSU gear on at a time, and rarely do I go a day without wearing any.
Wait, so if I have facts about a violation, I am then allowed to slander them and insult their families?!
No Problem. And I should probably reiterate that the likelihood of any particular 11W user having their password stolen is incredibly small (like 1 in trillions small), nonetheless that possibility exists and if an attacker (also unlikely) were to have gotten a hold of it, then I wouldn't want anyone to be at risk. Just posting this out of an abundance of caution.
I'd also hope that Jason has already taken care of the 11W SSL certificate that could have been compromised which, while also incredibly unlikely, would pose a substantial security risk to all users of 11W. Because if a private SSL key was leaked, then anyone who possessed that key could decipher any and all traffic from any 11W user back to 11W. Which means that any sensitive data transmitted, including passwords, could be stolen at any time until the private key is changed.
Again, we don't know if any 11W data was leaked, and the likelihood is very very small. But since the possibility exists I felt like I should post here.
Wait, Ole Miss wasn't good?
Right, so only 486 per season. Clearly it is a rare event.
Maybe I should change it to an empty backfield, no TE set where JT runs and gets tackled for loss? That's been a recent favorite, too.
I bet nobody can figure out what my Icon is.
They have games in September, don't forget. #septemberheismanchampionship
I don't know, the Browns do a lot of punting so they may want to pick up Cam Johnston early.
Probably because his second and third carries of the game were in the third quarter and down by multiple touchdowns. The game was lost before he started fumbling.
You could argue that the Pats won last night based on the new luckiest catch in Super Bowl History. But plays happen and they won. Props to them for getting it done.
And he's one of two starting quarterbacks at Michigan to ever lose to John Cooper. Good job, Brady.
You forgot the part about ESPN being behind all of it and their evil agenda against OSU.